Before launching the WordPress update, you must make a backup of your site and your database by following this article: How to backup and restore data on cPanel?
In order to prevent the issue of the new update being incompatible, you must also turn off all plugins.
Please be aware that both your cPanel account and the WordPress administration interface allow you to automatically update your plugins and themes
From WordPress
Once you download your backup, please go to your WordPress administration interface from https://www.domaine.com/wp-admin to start updating the WordPress version as mentioned in the screenshot below:
Click on "Dashboard > Updates" or "Please update now"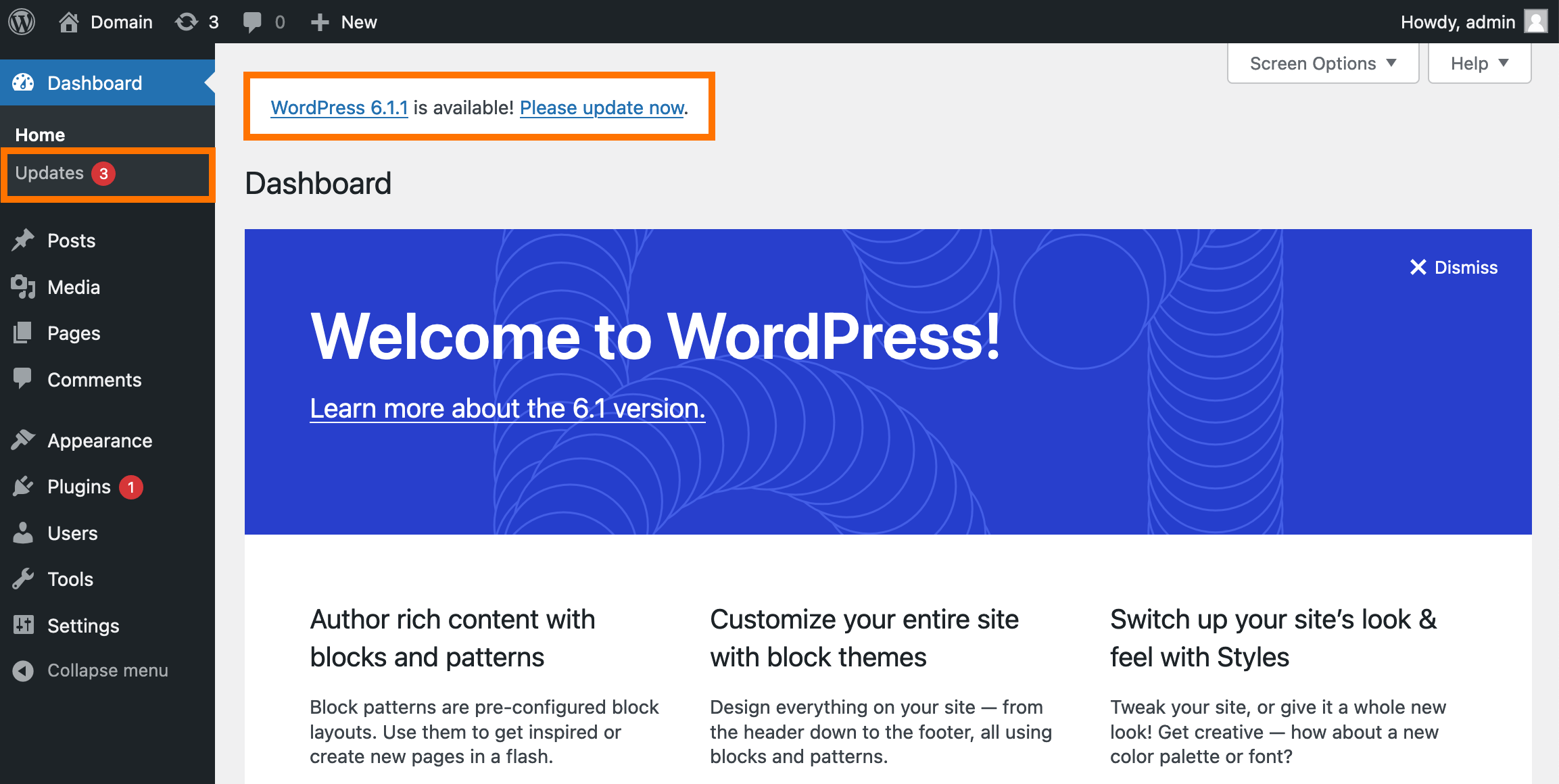 Click "Update to Version" to update WordPress to the latest version.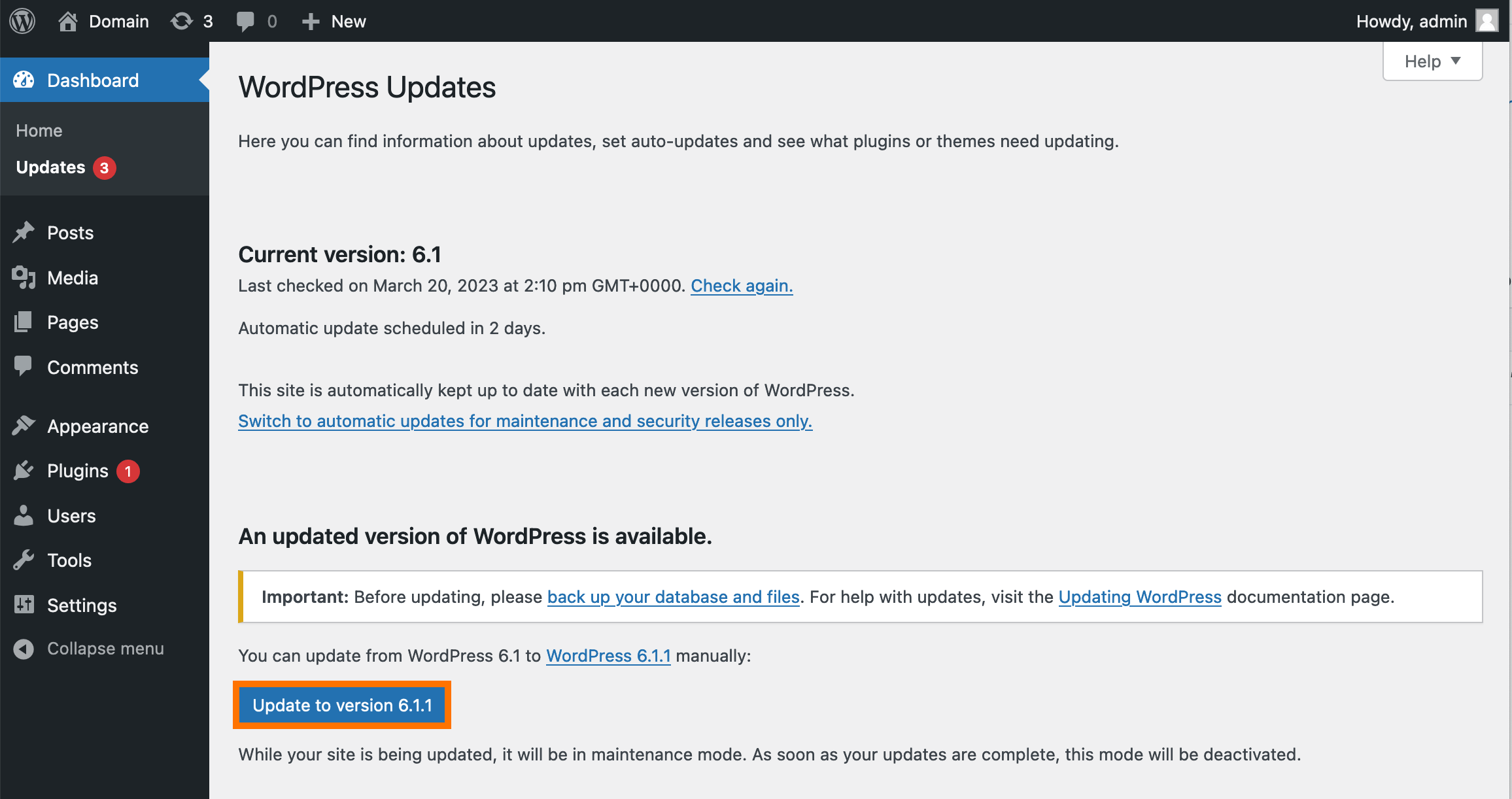 Then, launch your plugins and themes updates from the same WordPress admin interface, to do so, go to the Updates page of your dashboard, check the plugins and themes and then click "Update Plugins" as you can see from the capture below:

From cPanel
Log into your cPanel account and go to Software > WordPress Manager

When an update is available, click on the "Updates available" button

- To update WordPress to the latest version available, click on : "Upgrade Now"