Staging is an important feature for Softaculous WordPress Manager users, allowing you to create a copy of your existing WordPress site for testing and modification before applying it to your production site.
The staging process involves creating a separate test environment that operates independently of your production site. This allows you to test new features, updates, and changes to your WordPress site without risking disruption to your production site.
Here's a step-by-step on how to do staging on Softaculous WordPress Manager:
Step 1: Access WordPress Manager
Log into your cPanel account and access WordPress Manager.

Step 2: Select the WordPress installation
From the list of WordPress installations, select the one you want to clone for staging. Click on the "Staging" button located at the bottom of the installation.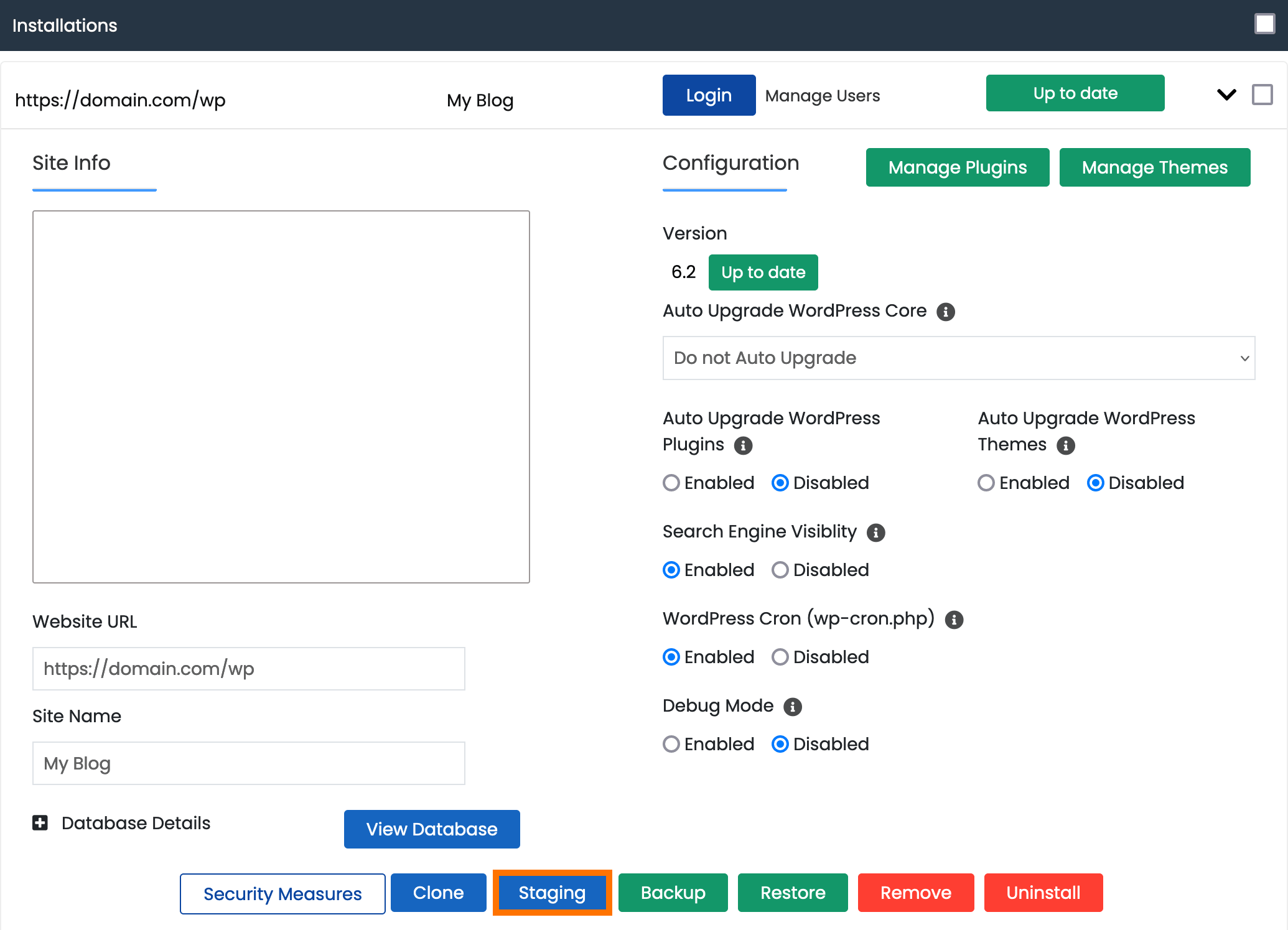 Step 3: Configure the cloning settings
In the staging configuration page, you can choose the domain name or subdomain for the staging installation. You can also set a different database prefix for staging. Once you have configured these settings, click on "Create Staging".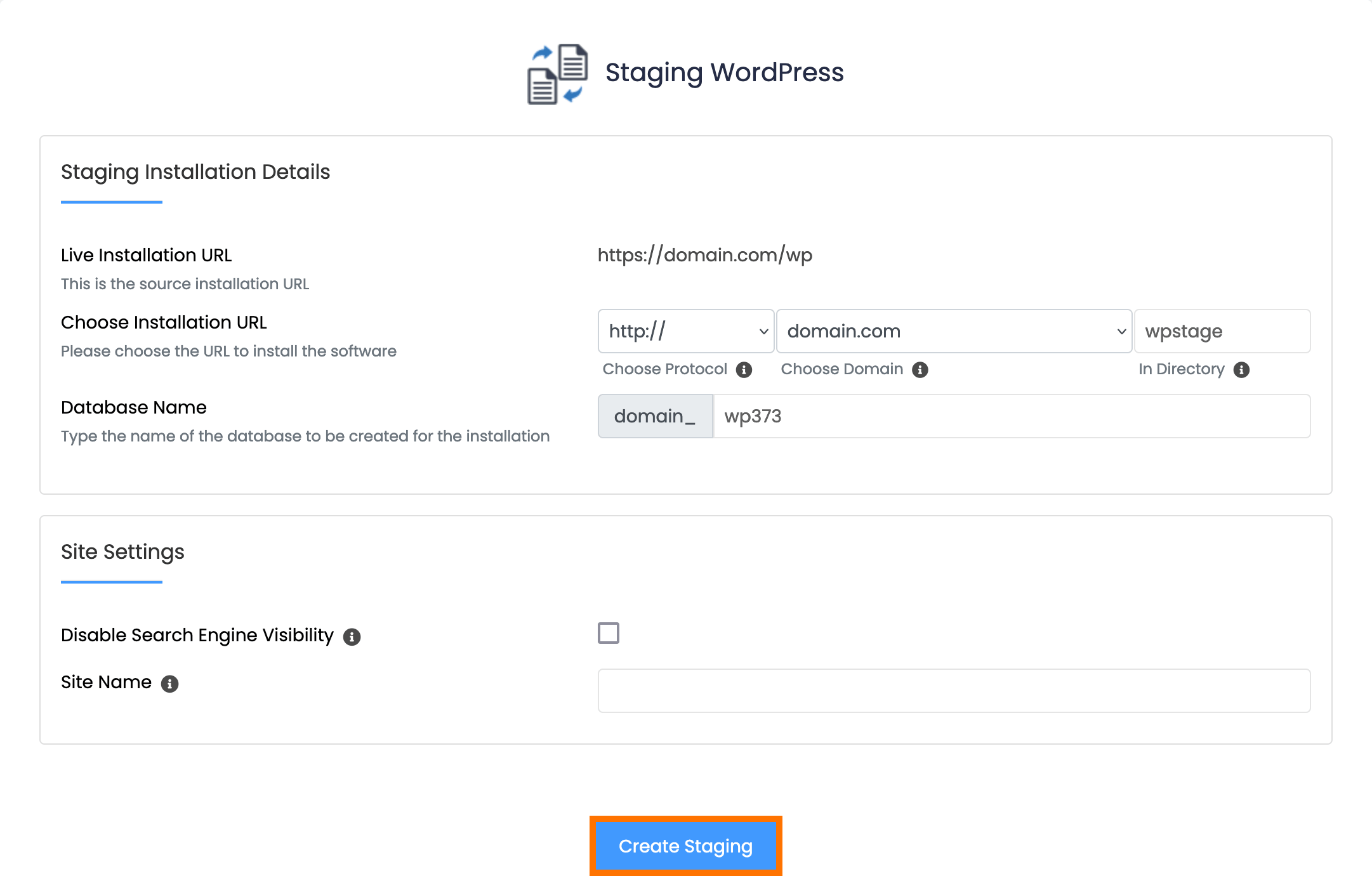 Step 4: Wait for the cloning to be completed
The cloning process may take a few minutes, depending on the size of your website. Wait for the process to be completed before proceeding to the next step.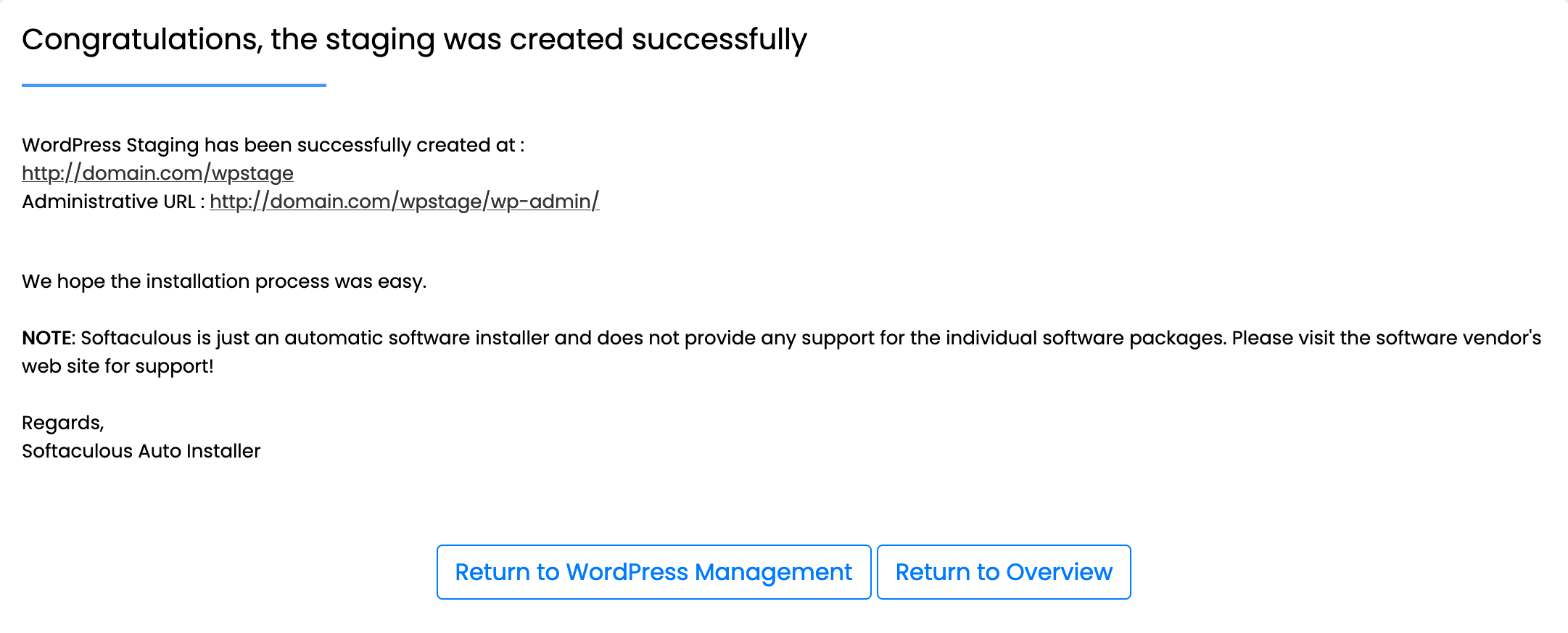 Step 5: Access the staging installation
Once the cloning is complete, you can access your staging facility using the domain name or subdomain you configured in Step 3.
Step 6: Test your staging site
You can now test your staging site to ensure that it is working properly. This will allow you to verify that all features are operational before publishing your site to production.
Step 7: Publish your staging site
If everything is working properly, you can now publish your staging site to production. You can use the upgrade feature by clicking on "Push to Live" in WordPress Manager.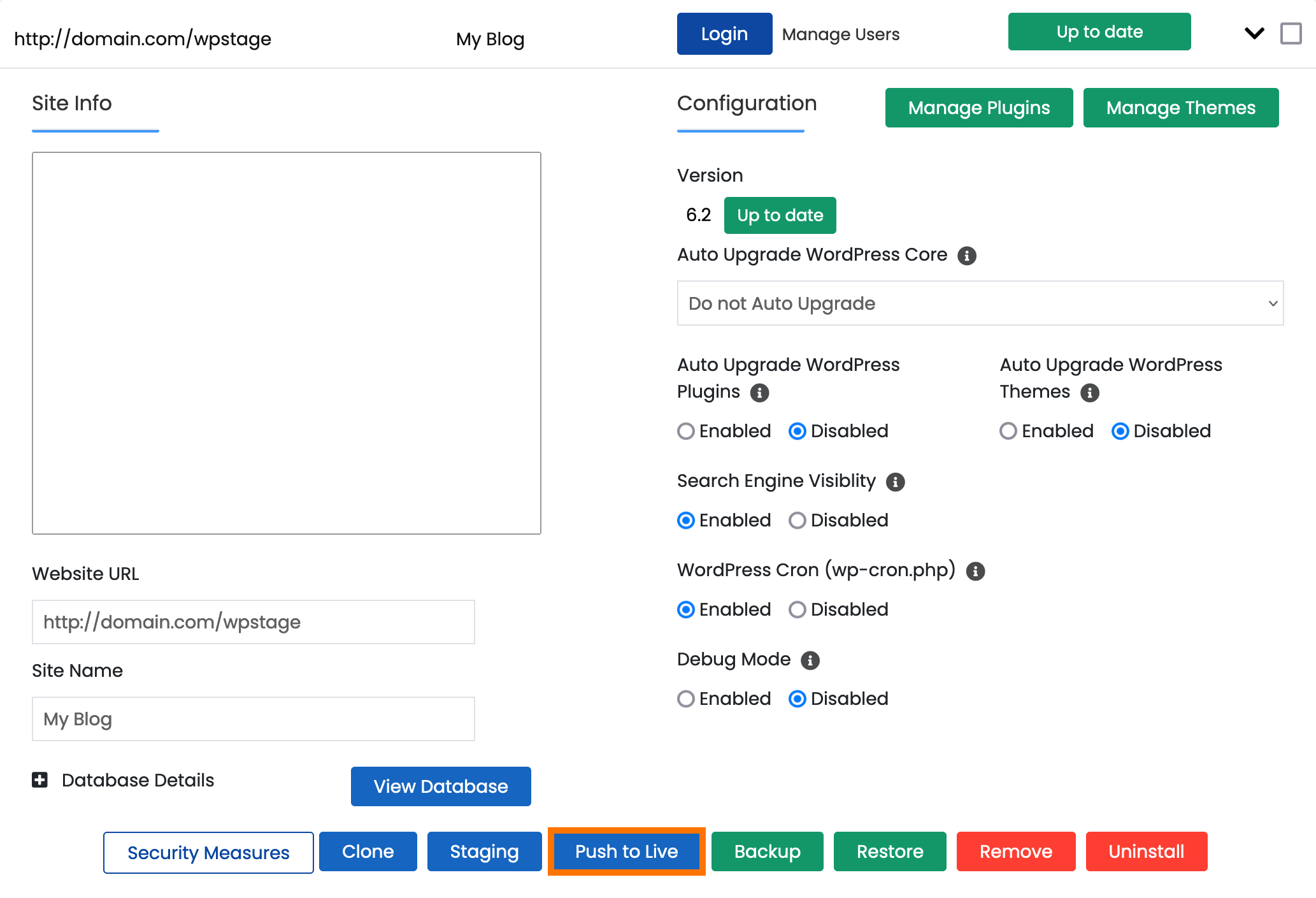 Confirm your choice by clicking on the "Push to Live" button.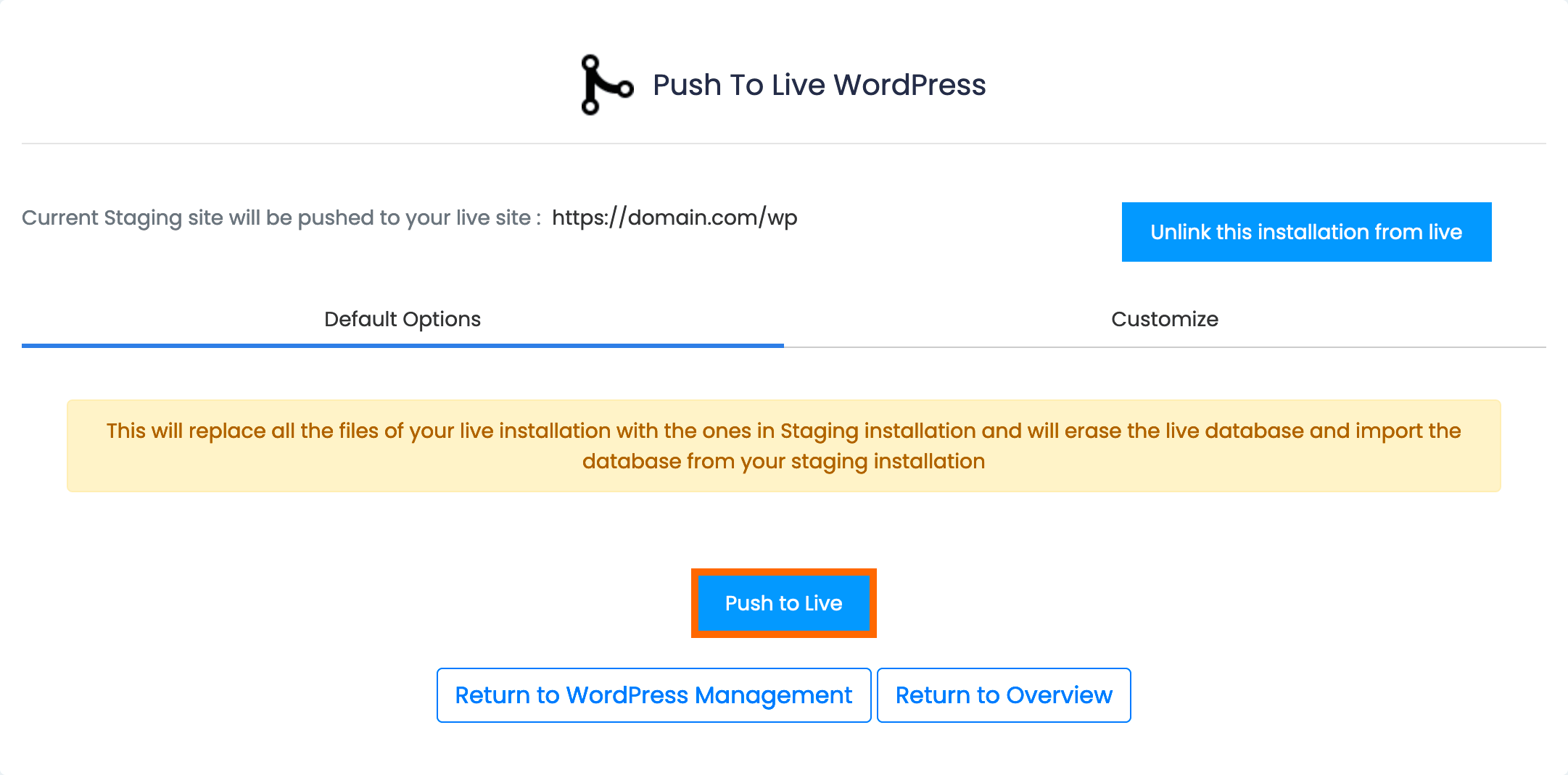 Once you have finished sending to production, you can access your installation.