To add a DMARC record on cPanel, follow the steps below:
1. Log into your cPanel account.
2. In the Domains section click on Zone Editor

3. Select the domain for which you want to add a DMARC record and click Manage.

4. Click the arrow next to Add Record button > Add "DMARC" Record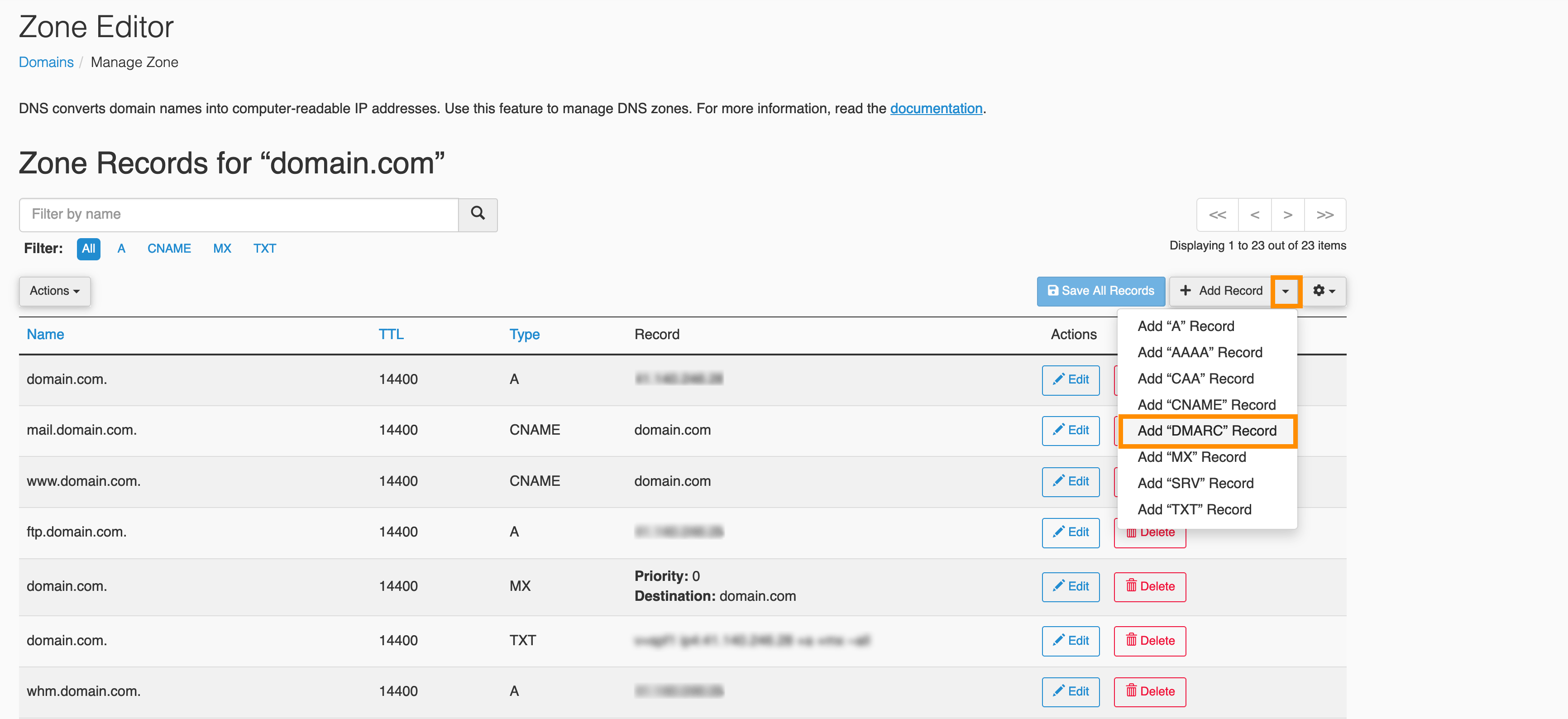 5. Fill in the fields:
Name: _dmarc
Type: TXT
Record (Raw): your DMARC record.
For example, "v=DMARC1p=quarantine;rua=mailto:email_address@domain.com".
For more information, please see the article at the following link: What is DMARC?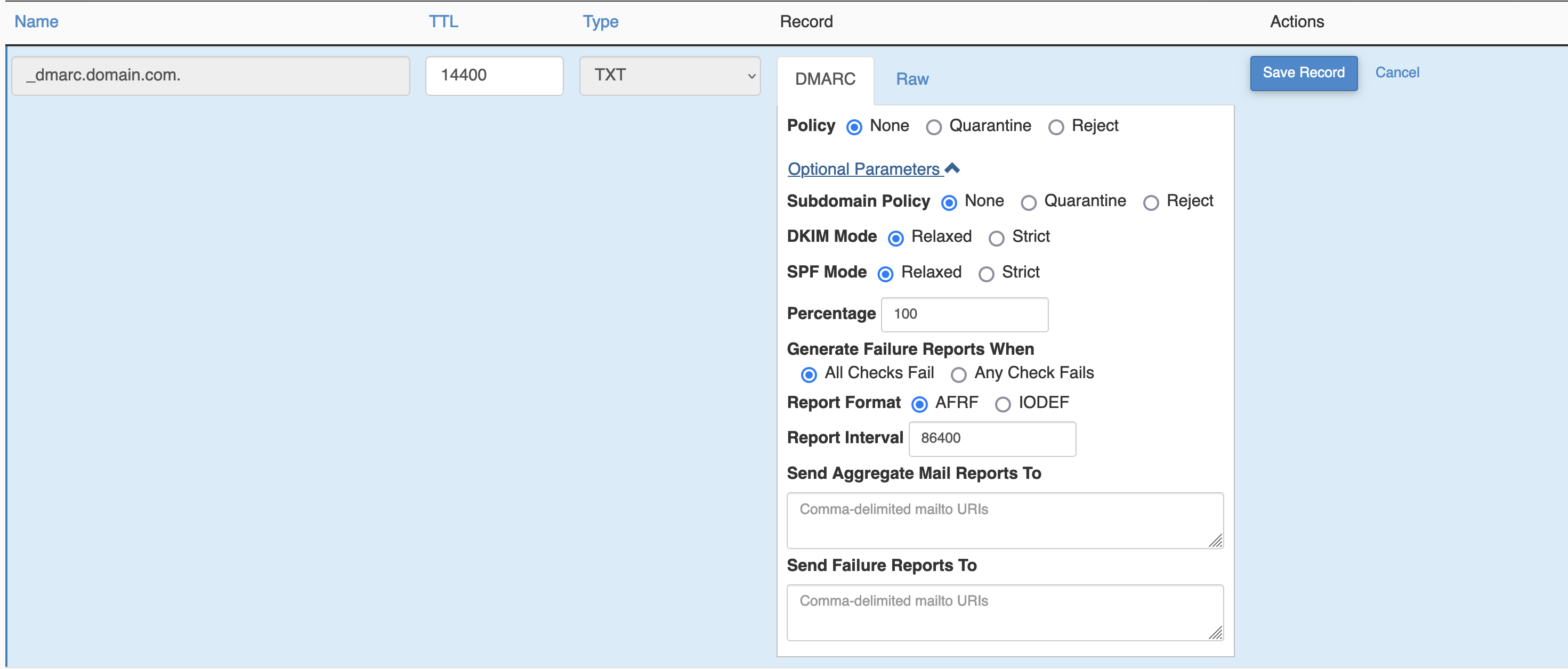 Click the Save Record button to save the changes.
After adding the DMARC record, it may take some time for the changes to propagate across the Internet.
You can use a verification tool to verify that your DMARC record has been set up correctly (https://mxtoolbox.com/).