Requests to change the holder or contact details of a generic domain name require confirmation from both the current holder and the new holder.
You will receive an automatic e-mail with a validation link allowing you to approve or reject the change of the domain name information in question. Both the current holder and the new holder must approve the change before it can take place. If one of them rejects the change, the modification is cancelled.
Once you've checked the information in the message (sender's e-mail address, validation link, domain name details), follow the validation link.
IMPORTANT: The validation link must begin with https://control.heberjahiz.com/. Instead of clicking on the link, we recommend you copy/paste it into your web browser's address bar.
When you click on the link you receive, a page in your web browser will be displayed mentioning the domain name concerned by the change. Click on Approuver to accept the change, or Refuser to cancel it.
Validation of current holder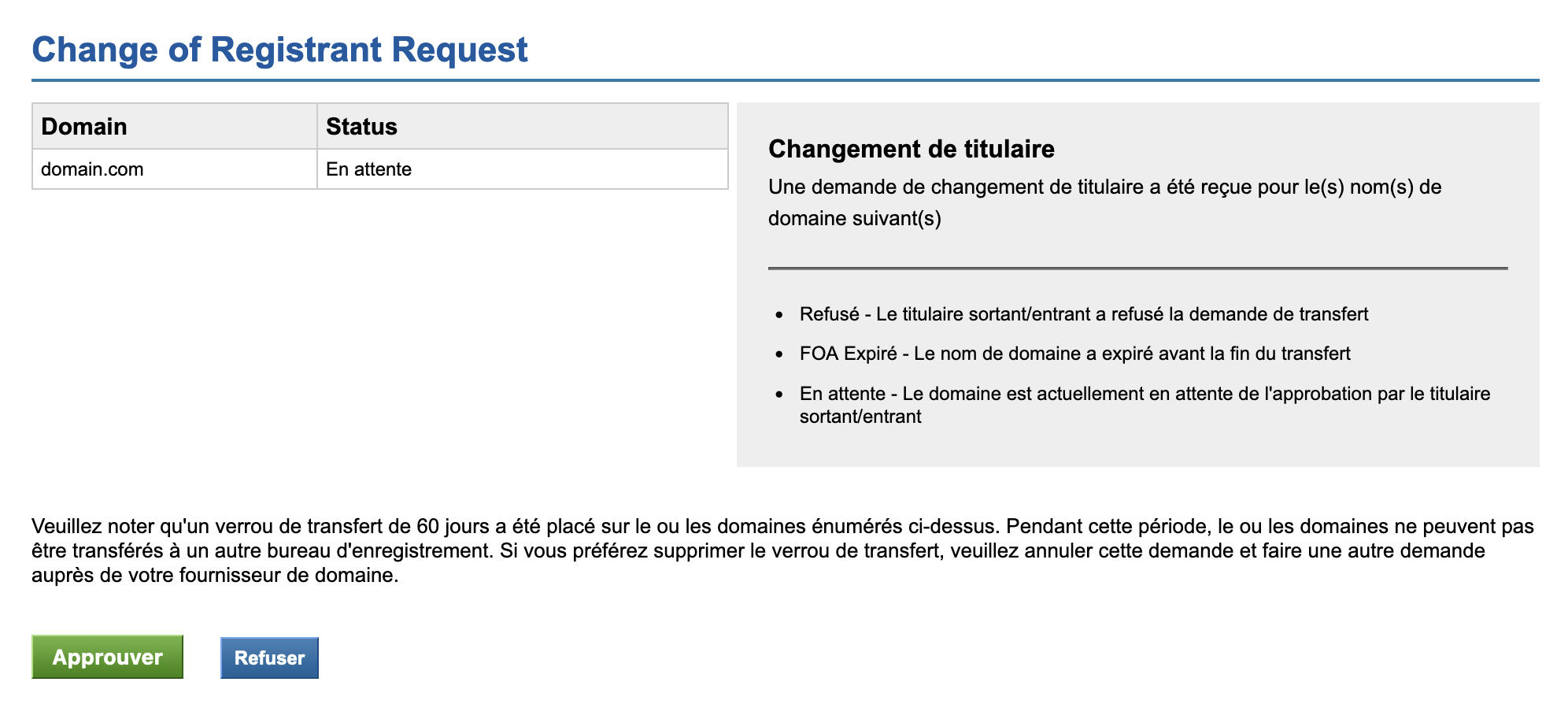 Once the change has been approved, a transfer lock of sixty (60) days is applied to this domain. During this period, it will not be possible to transfer it to another provider.
Validation of the new holder