To link your domain name to your Shopify store, go to your customer area and follow the instructions below:
- Click on "My domain" then "Zone Edit" and fill in the following information: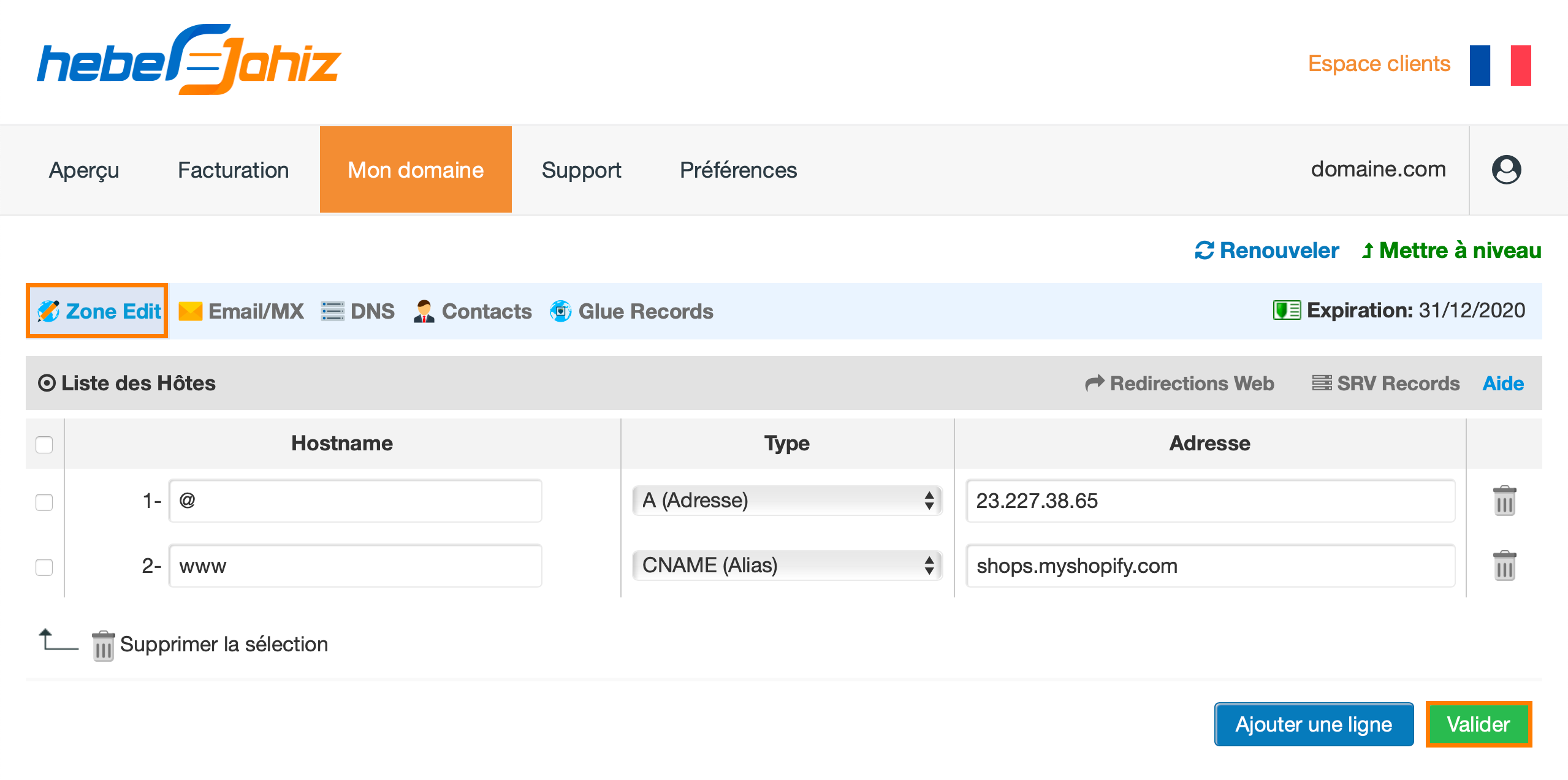 Enter the @ symbol in the field "Hostname", select "A (Address)" in the field "Type" and enter Shopify IP address 23.227.38.65 in the field "Address".
In a new line, enter www in the field "Hostname", select the "CNAME" type then enter the address shops.myshopify.com
- Click on the button "Validate" to save your changes.
After submitting the changes, you must wait a few hours for the propagation of the new parameters. For more information regarding DNS propagation, you can refer to this article:
What is DNS propagation?