If your domain name is set with the DNS of your hosting plan, you can manage its DNS zone file from cPanel. You can add, edit and delete the following records: A, CNAME, MX, AAAA, SRV, TXT, etc.
This article applies to all Linux shared hosting plans except the Intilaka
free hosting plan
which allows MX records management only.
- From the cPanel account, click on the icon "Zone Editor" in the "DOMAINS" section.

- Click on Manage.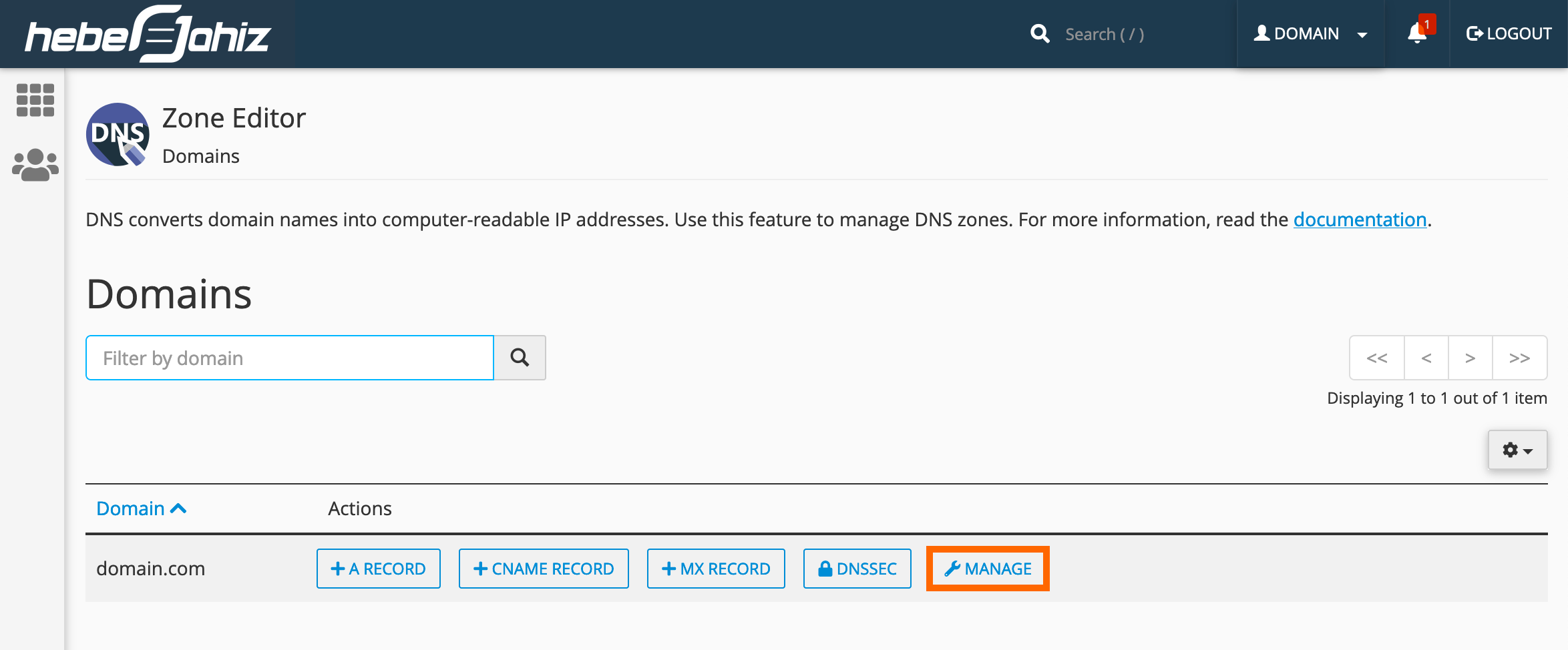 - To edit a record, click on "EDIT".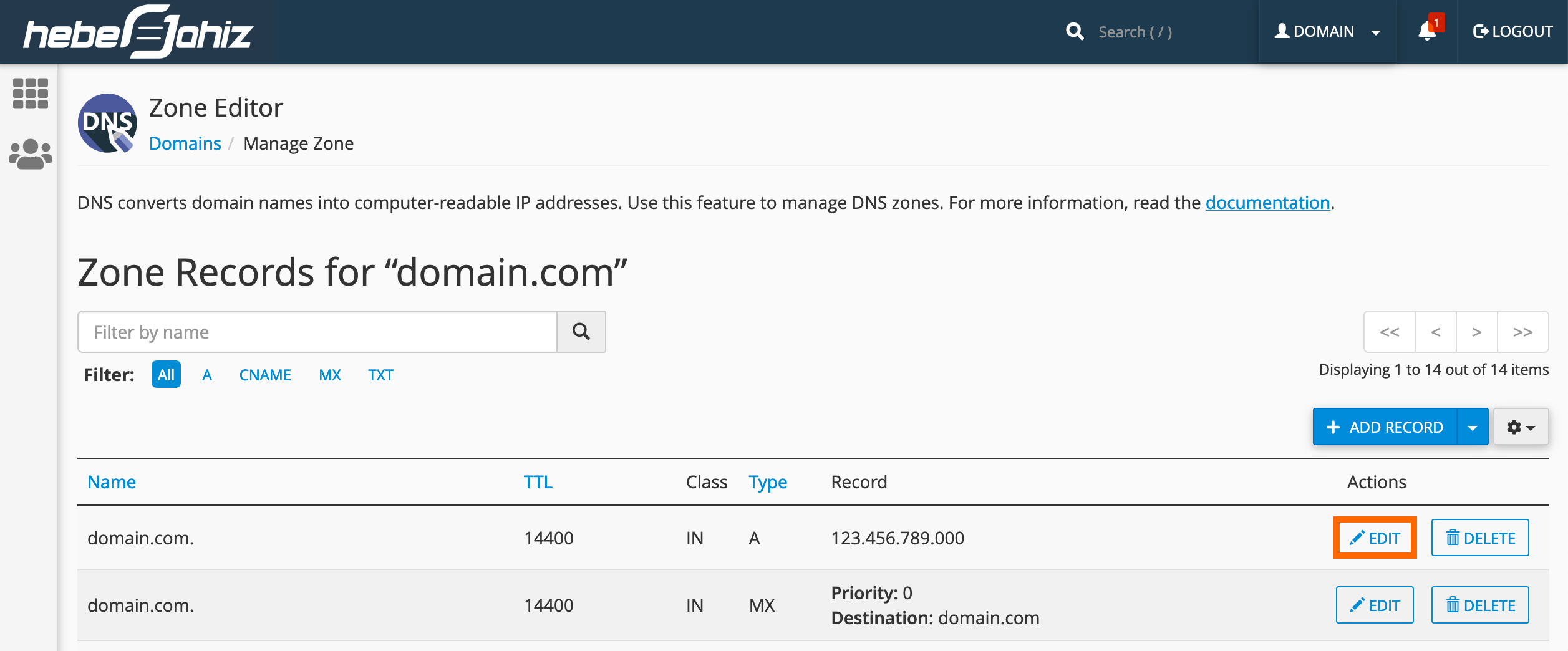 - Enter the information to modify for the record, then click on "SAVE RECORD".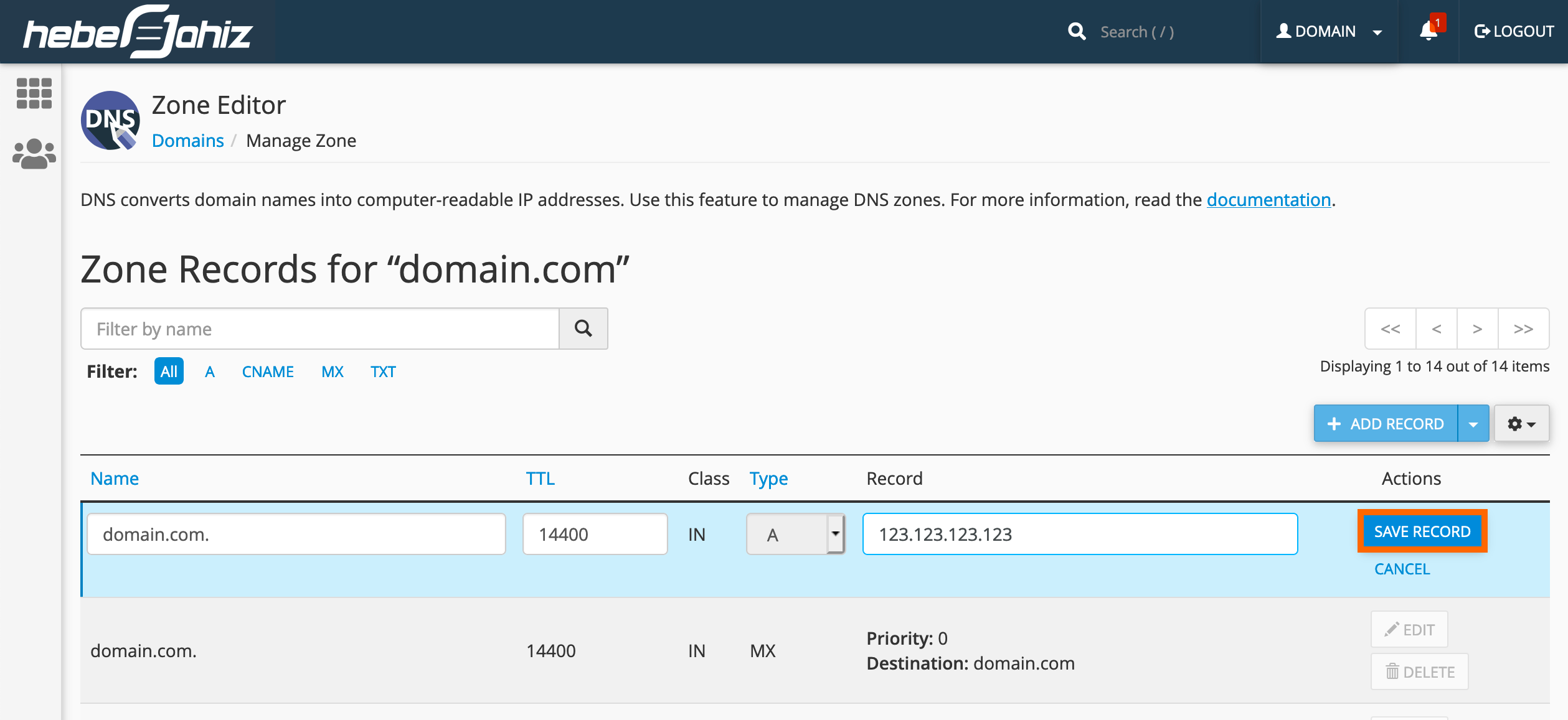 After each change, you must wait a few hours for the propagation of the new parameters. For more information about DNS propagation, you can refer to this article:
What is DNS propagation?