The authorization code, also called auth-code, auth-info code or transfer code, is a unique code created by a registrar; It is used as part of the authorization or confirmation of a domain transfer request.
You can obtain the authorization code for your domain name registered with Heberjahiz from your customer area by following the instructions below:
1- Log in using your domain name username and password.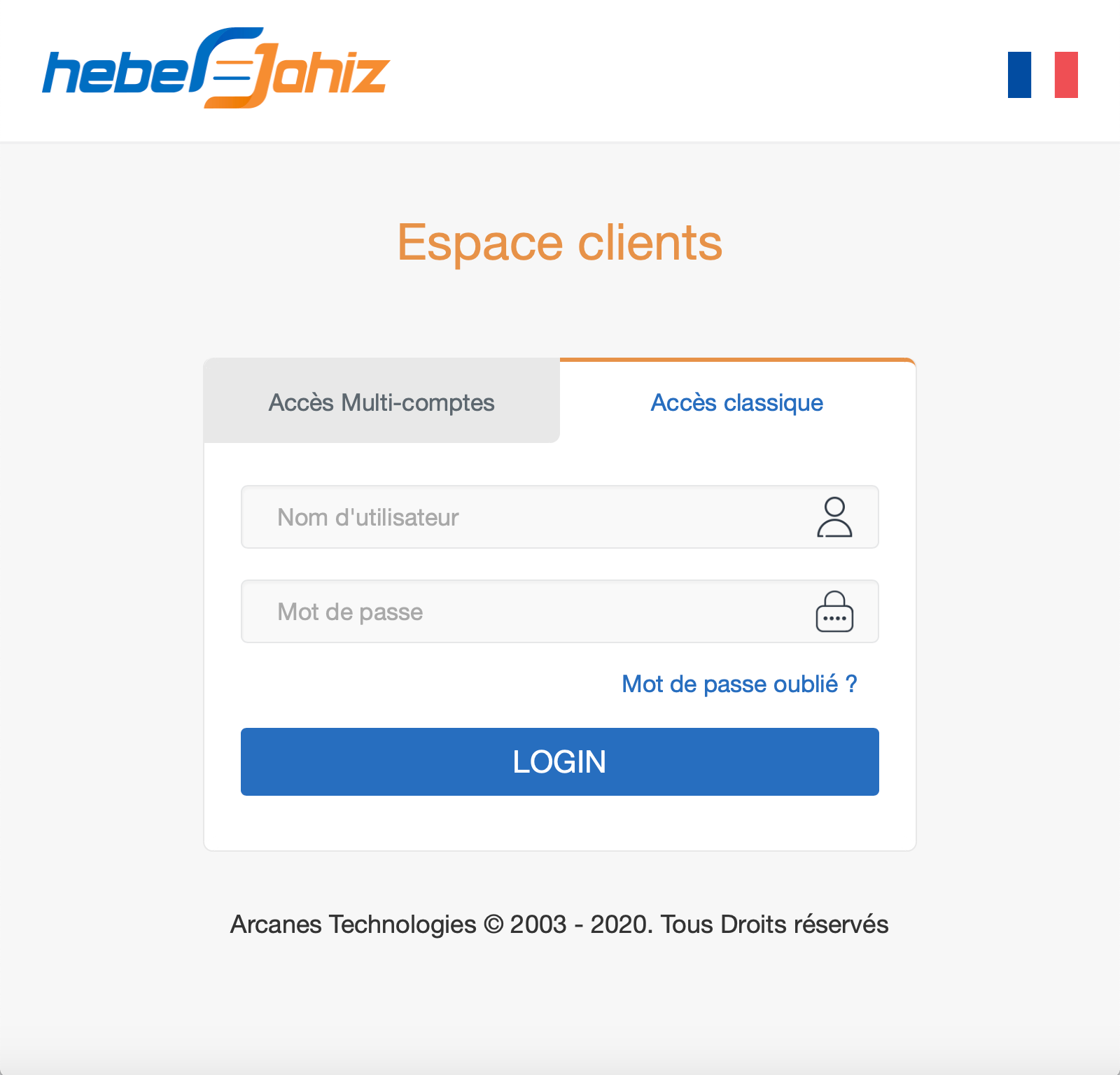 2- Click on "My domain".


3- In the "EPP code" section, click on the link "Click here".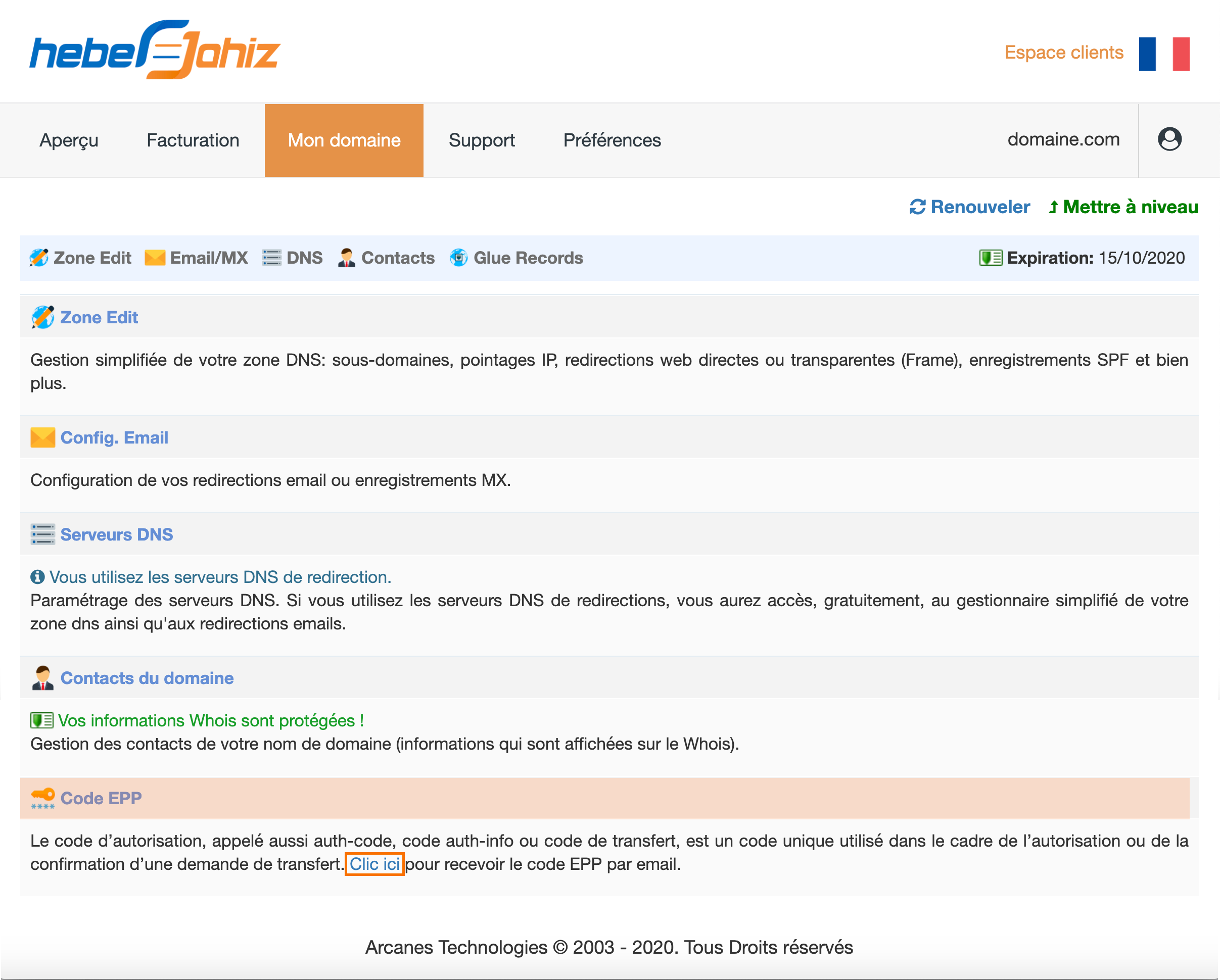 4- A confirmation message is displayed. Click on "Yes" to get the EPP code by e-mail in the e-mail address of the domain name owner (Registrant) or click on "No" to cancel.