We will see in this article how to create an email account on Plesk in a few steps:
1. Log into your Plesk account and go to Mail.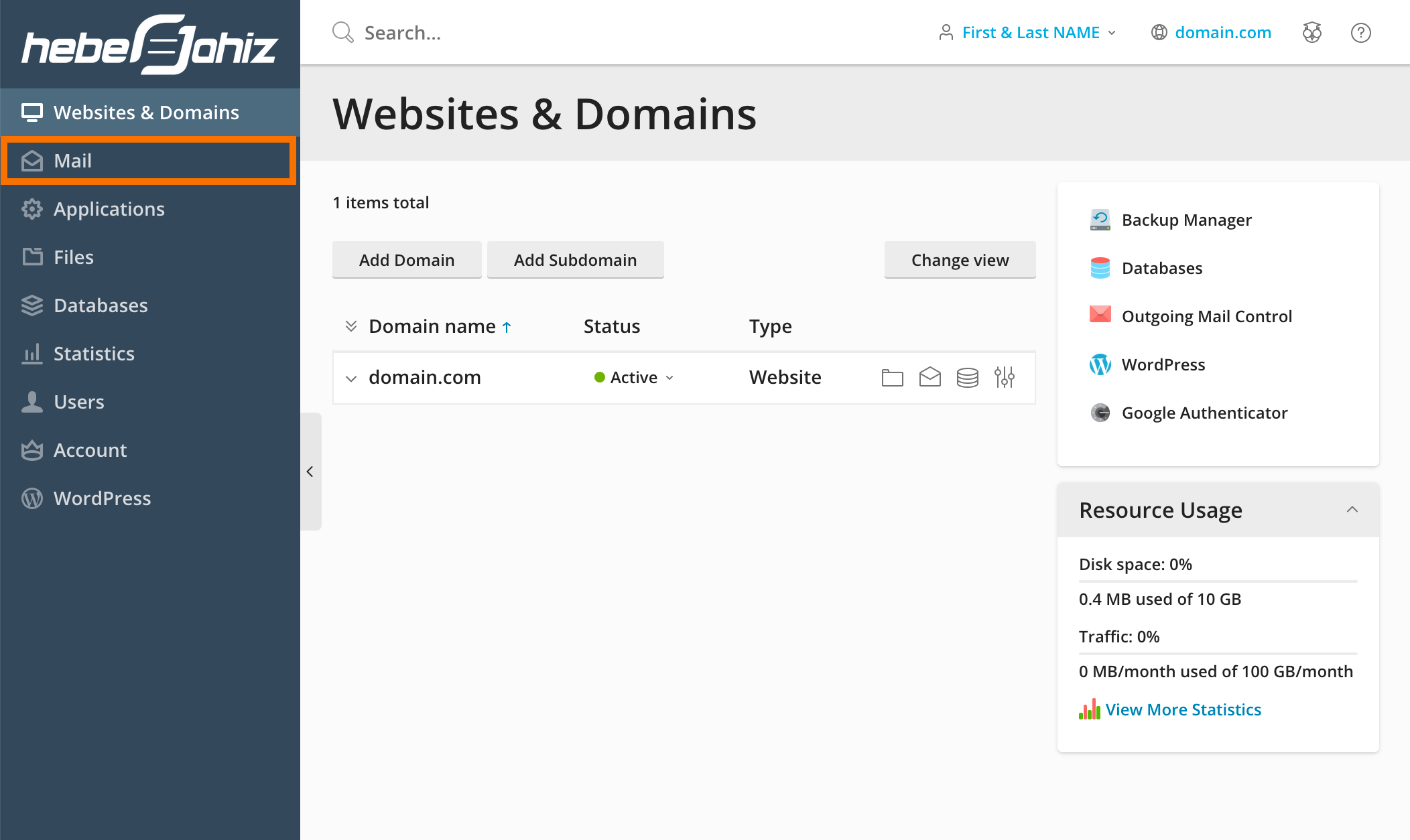 2. Click on "Create Email Address".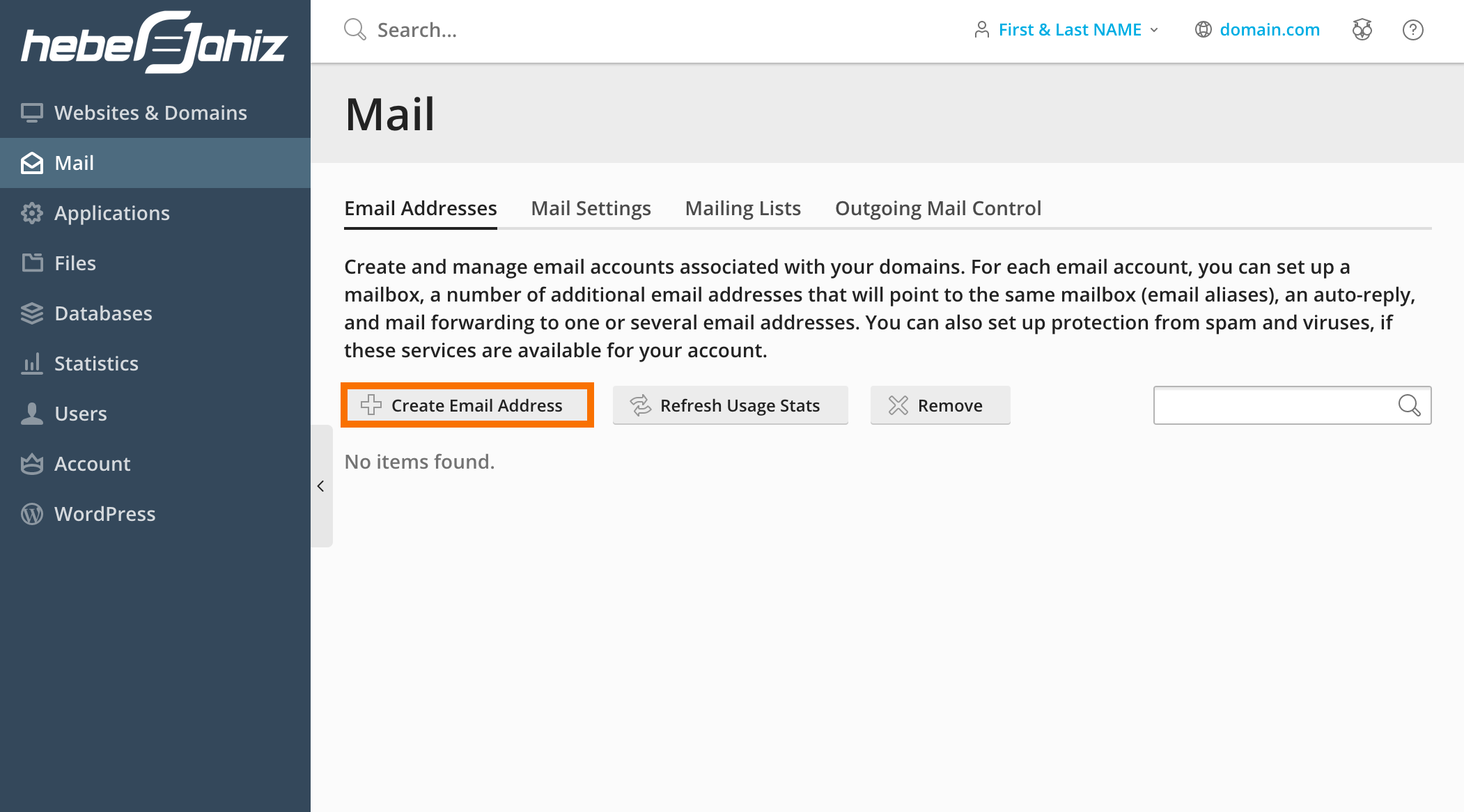 3. Complete the required fields and click on "OK".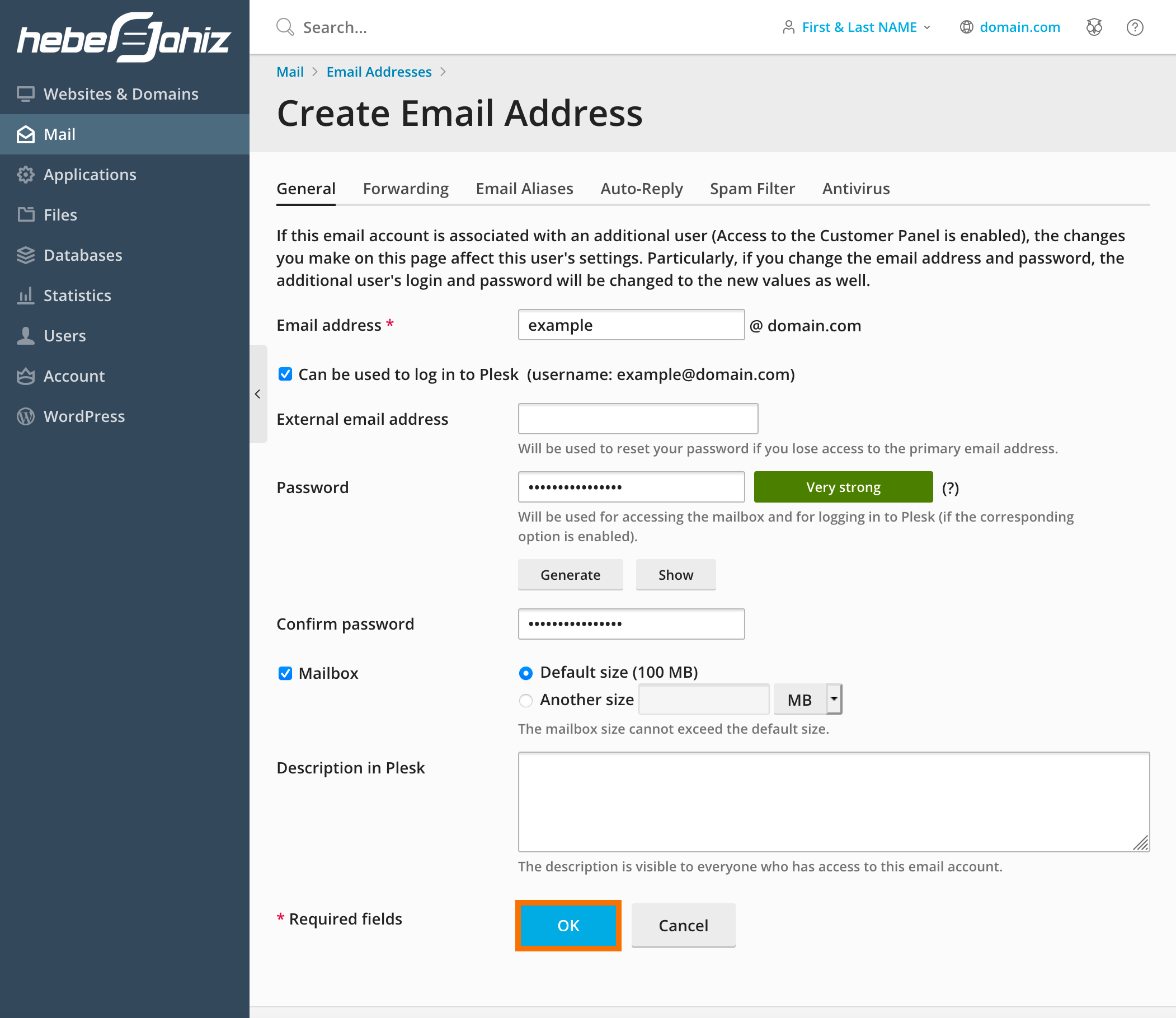 Email address: the email address you want to create (example: email@domain.com).
Password: the password for this e-mail address.
Mailbox: the disk size allocated to the email address.
You will find in this article some tips for choosing strong passwords and thus protect your accounts: How to choose a strong password?
You can now use your email account directly from Webmail or by configuring it on an email client like Outlook, Thunderbird, Mail and your Android / iOS devices.