SPF or Sender Policy Framework is a standard to authenticate the sender domain of the email messages to reduce spam.
DKIM or DomainKeys Identified Mail is an authentication standard using a cryptographic signature of the sending domain for reliable and effective protection against spam.
The system automatically activates DKIM and SPF records for all new accounts. To activate or modify them manually on your cPanel account, follow the instructions below:
1. Go to cPanel > EMAIL then click on Email Deliverability.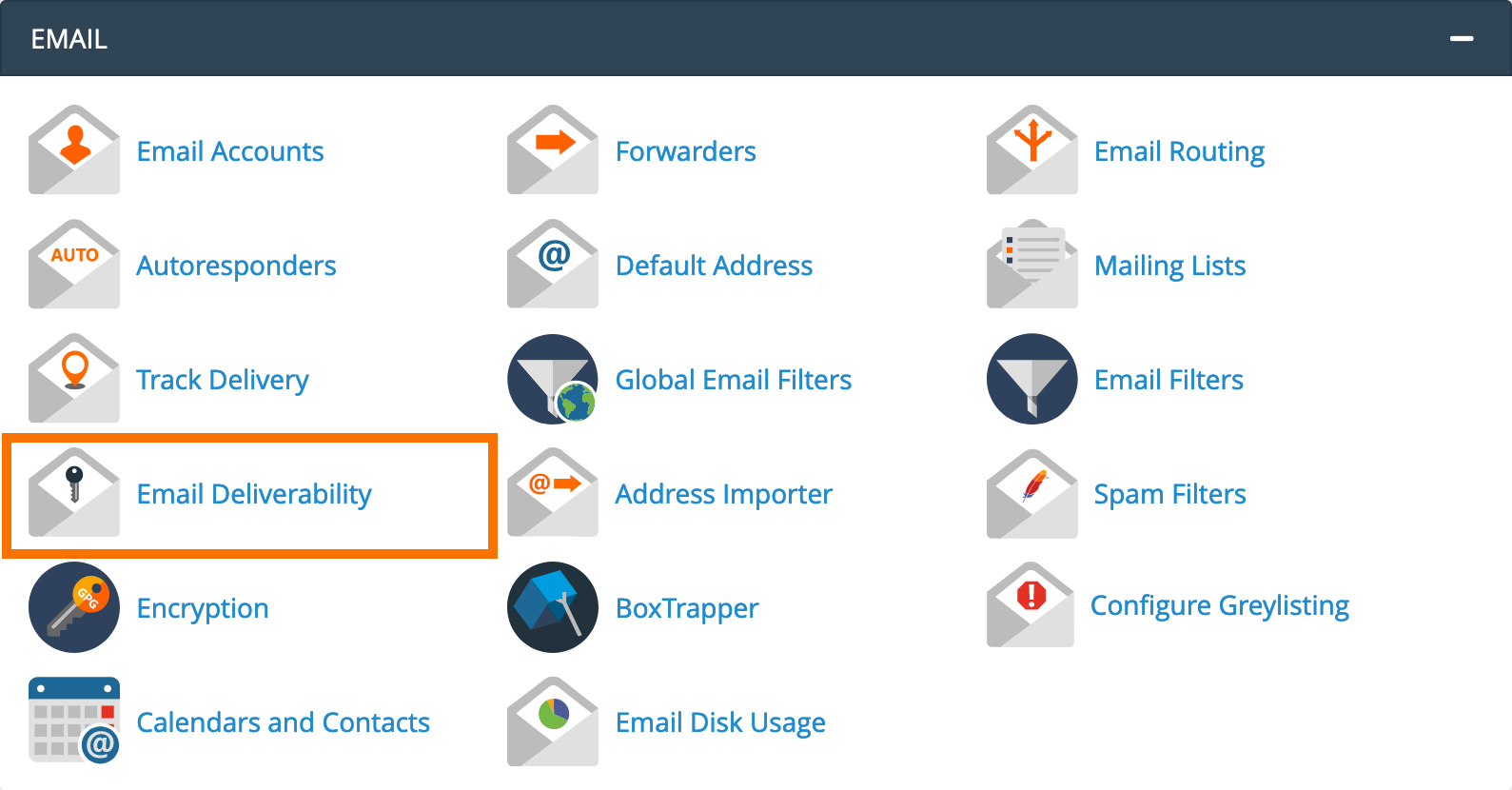 2. Click on MANAGE.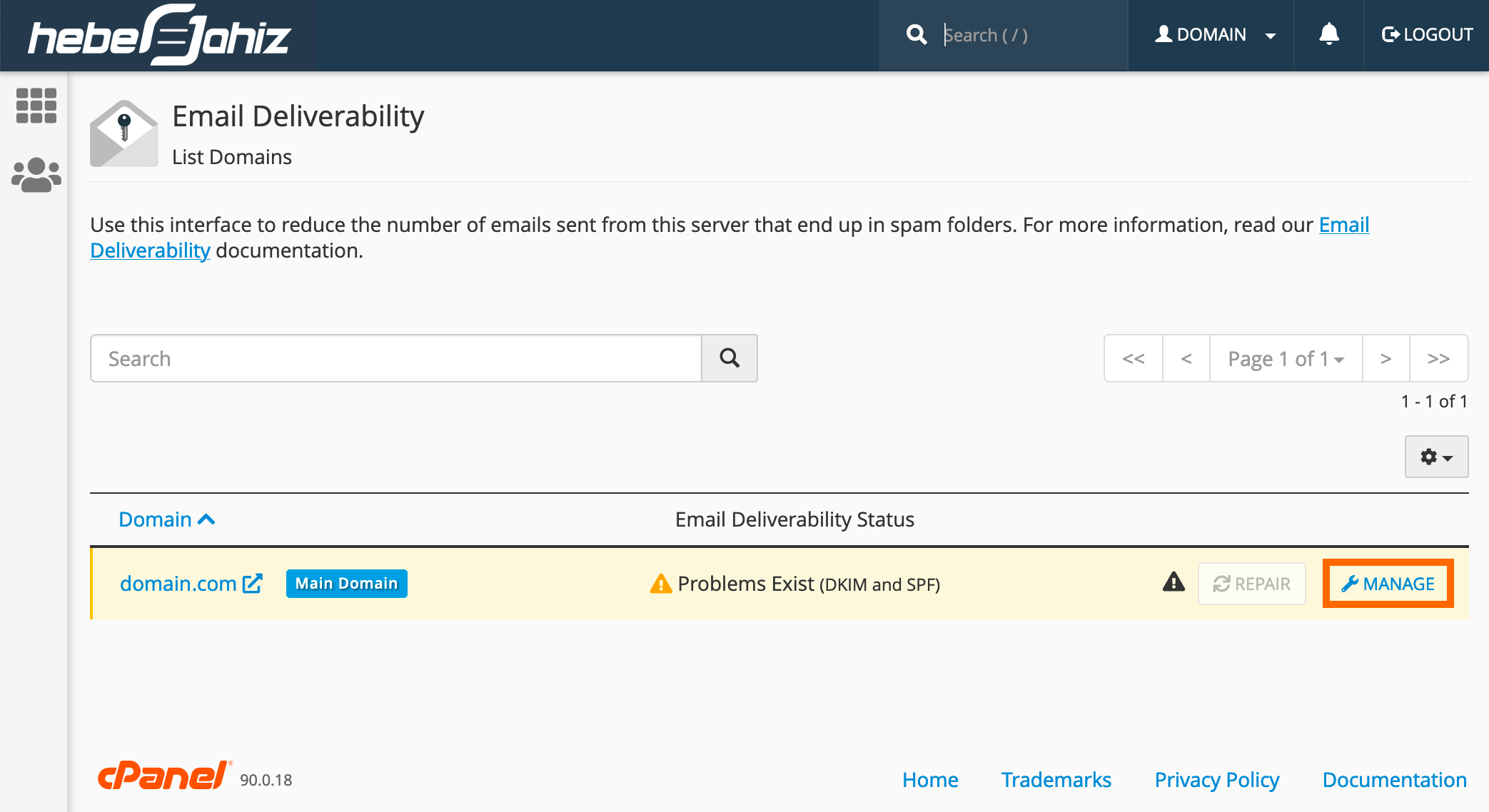 3. Click on "INSTALL THE SUGGESTED RECORD" to activate the desired record: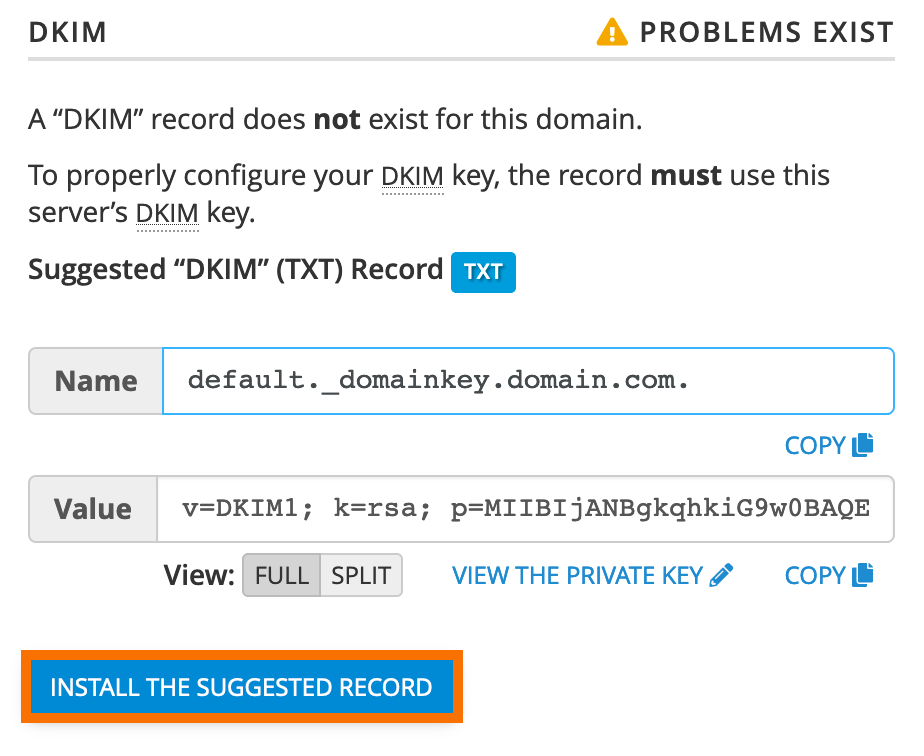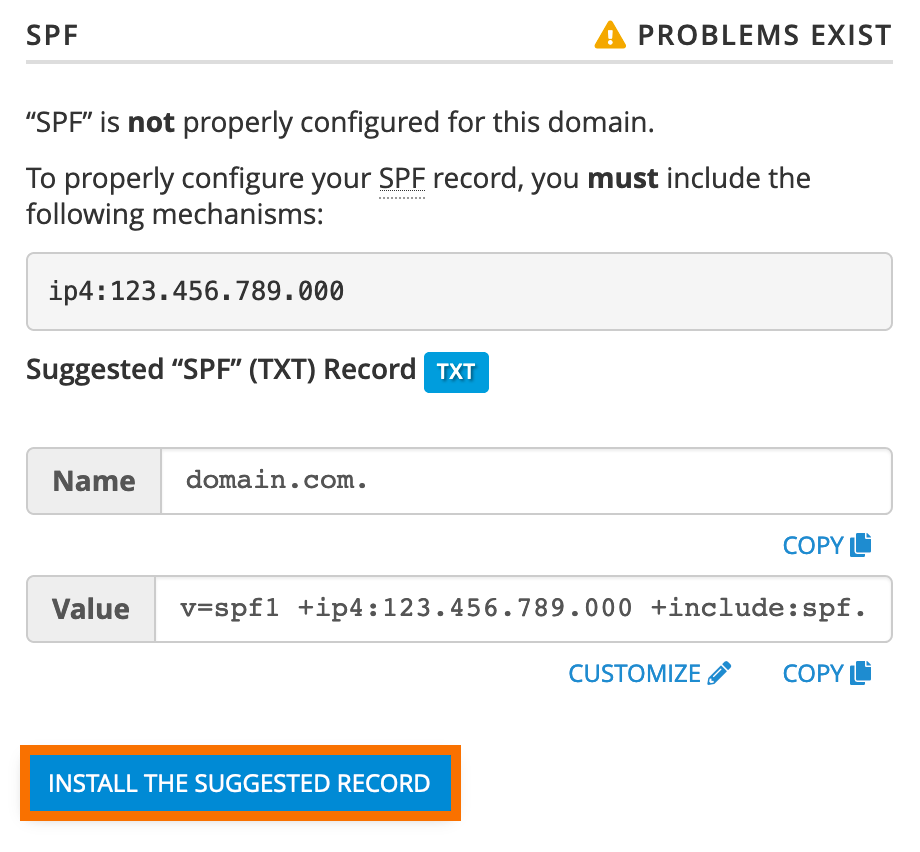 The corresponding "TXT" records are automatically added to your DNS zone file. You can check them from cPanel > DOMAINS > Zone Editor.
After each change, you must wait a few hours for the propagation of the new parameters. For more information about DNS propagation, you can refer to this article:
What is DNS propagation?