LiteSpeed Cache for WordPress (LSCWP) is an all-in-one site acceleration plug-in, featuring a proprietary cache built into the LiteSpeed ​​web server (LSCache) and a set of optimization features.
LSCWP can dramatically reduce page load time, provide exceptional user experience, handle traffic spikes with ease, and manage cache with ease.
To enable the LSCWP plugin from your cPanel account:
1. Go to your cPanel > ADVANCED account and click on "LiteSpeed Web Cache Manager".

2. Click on WordPress Cache.

3. Click "Re-scan" to automatically detect WordPress installations, check the desired installation and click "Enable".

4. A message will confirm the activation of the plugin.

5. The LSCWP plugin is now available on the WordPress admin console.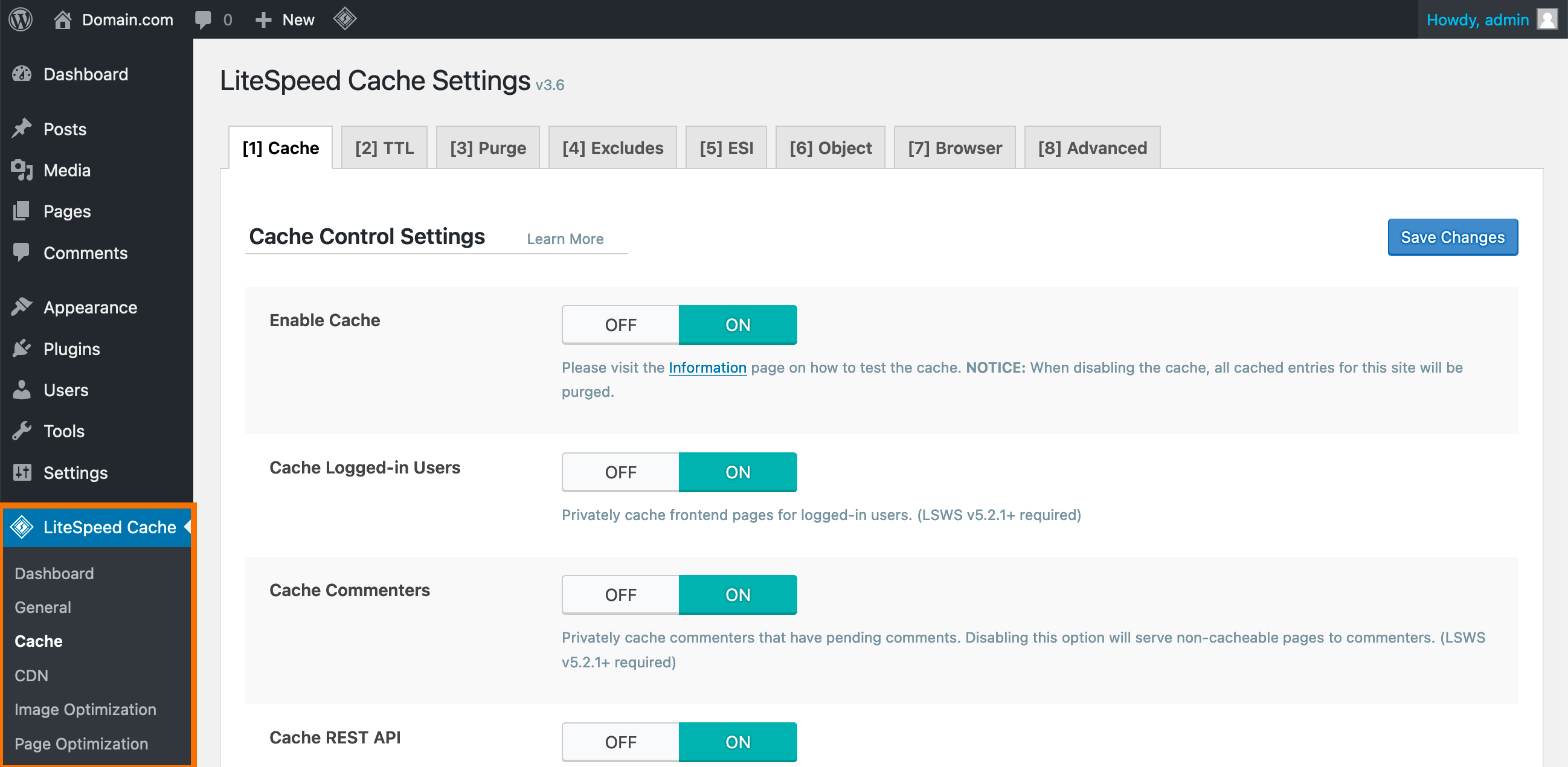 LSCache plugins are available for many popular CMS: