DKIM or DomainKeys Identified Mail is a method of authentication by a cryptographic signature of the sending domain of e-mails for reliable and effective protection against spam.
Follow the instructions below to enable "DKIM" in your account:
1. Go to Plesk then click on Mail.
2. Click on Mail Settings(1) then click on your domain name(2).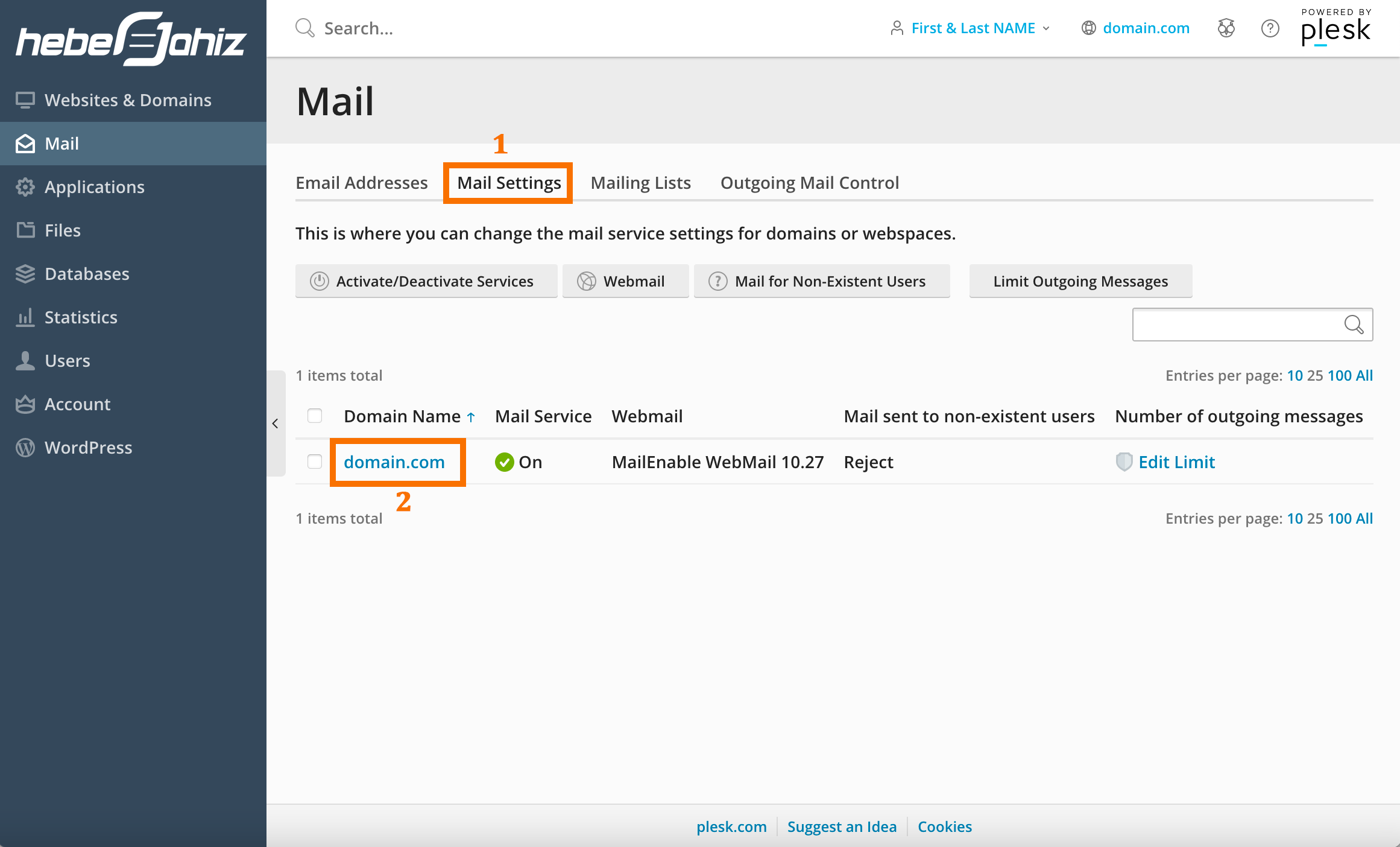 3. To enable DKIM, check the checkbox "Use DKIM spam protection system to sign outgoing email messages" then click on "OK".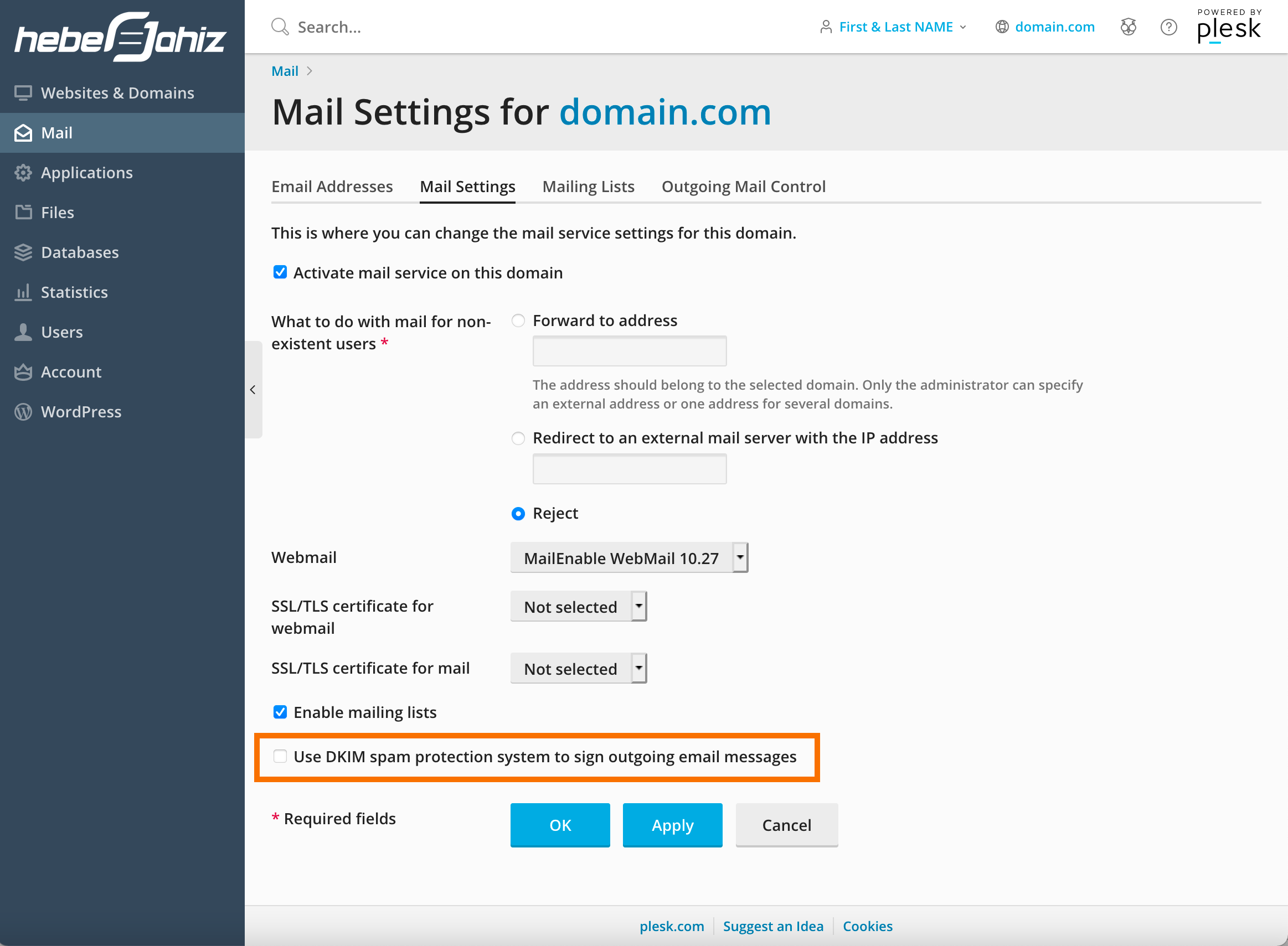 A "TXT" record will be automatically added to the domain DNS zone file and can be viewed from "Plesk > Websites & Domains > DNS Settings".
After each change, you must wait a few hours for the propagation of the new parameters. For more information about DNS propagation, you can refer to this article: What is DNS propagation?