CHMOD only exists on Linux. On Windows systems, we rather talk about read and write permissions. Plesk allows to set these permissions using the file manager.
Unlike the Linux shared hosting plan, on Windows hosting it is not possible to manage file and folders permissions with an FTP client.
Follow the instructions below to configure the access rights to a file or a directory:
1- Go to Plesk > File Manager.
2- Click on the arrow corresponding to the file or directory for which you want to set permissions.
3- Click on Change Permissions in the drop-down menu.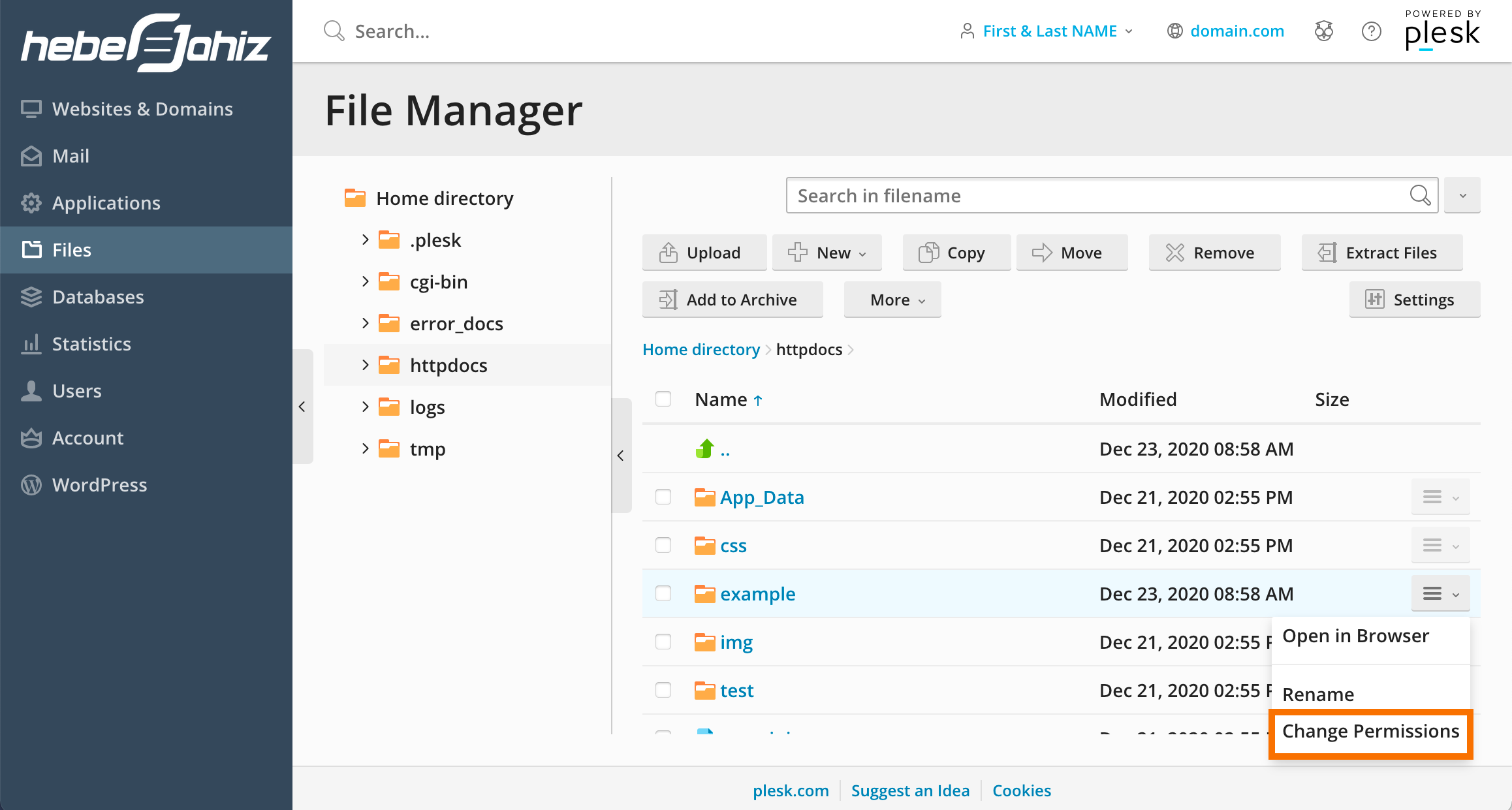 4- Click on the user for whom you want to change the rights then select the permissions.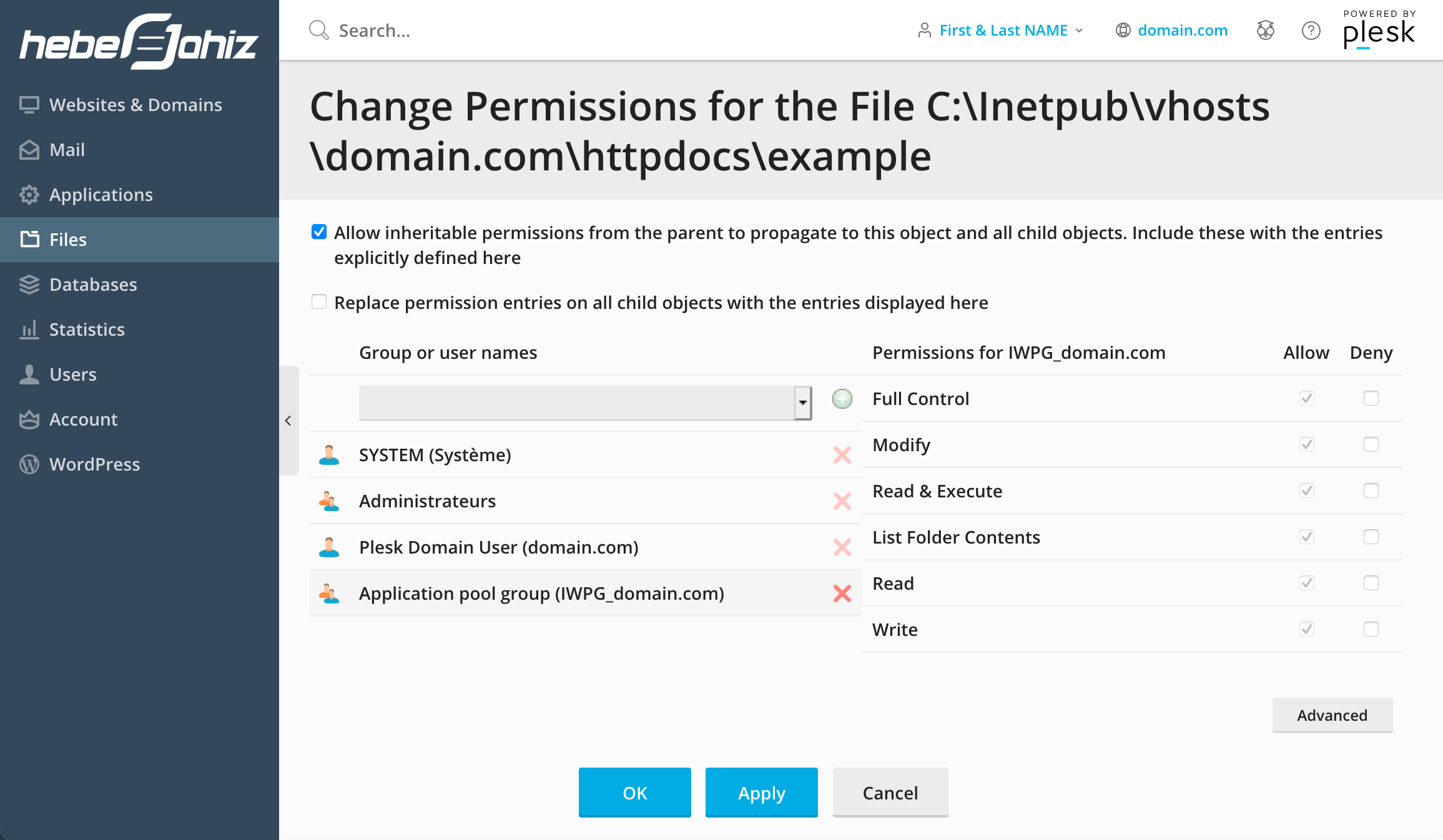 If you need to refine the rights, click on the Advanced button.
5- Click on OK.