To change the administrator account's password, connect to your server remotely through Remote Desktop (RDP) and follow the steps below:

1- Click on Start > Server Manager.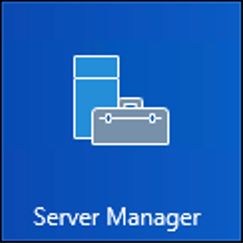 2- Click on Tools > Computer Management.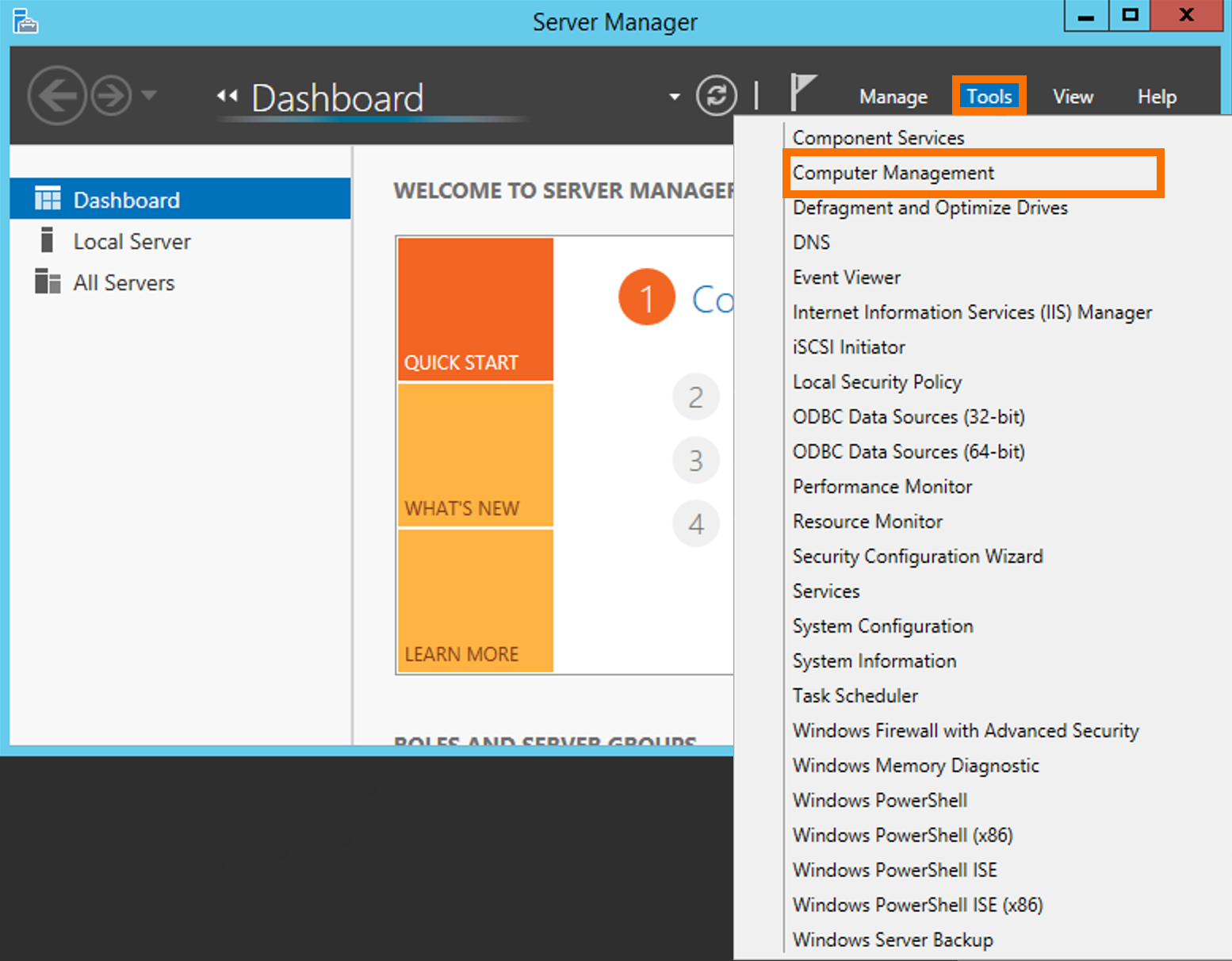 3- On the window that appears, open : Local Users and Groups.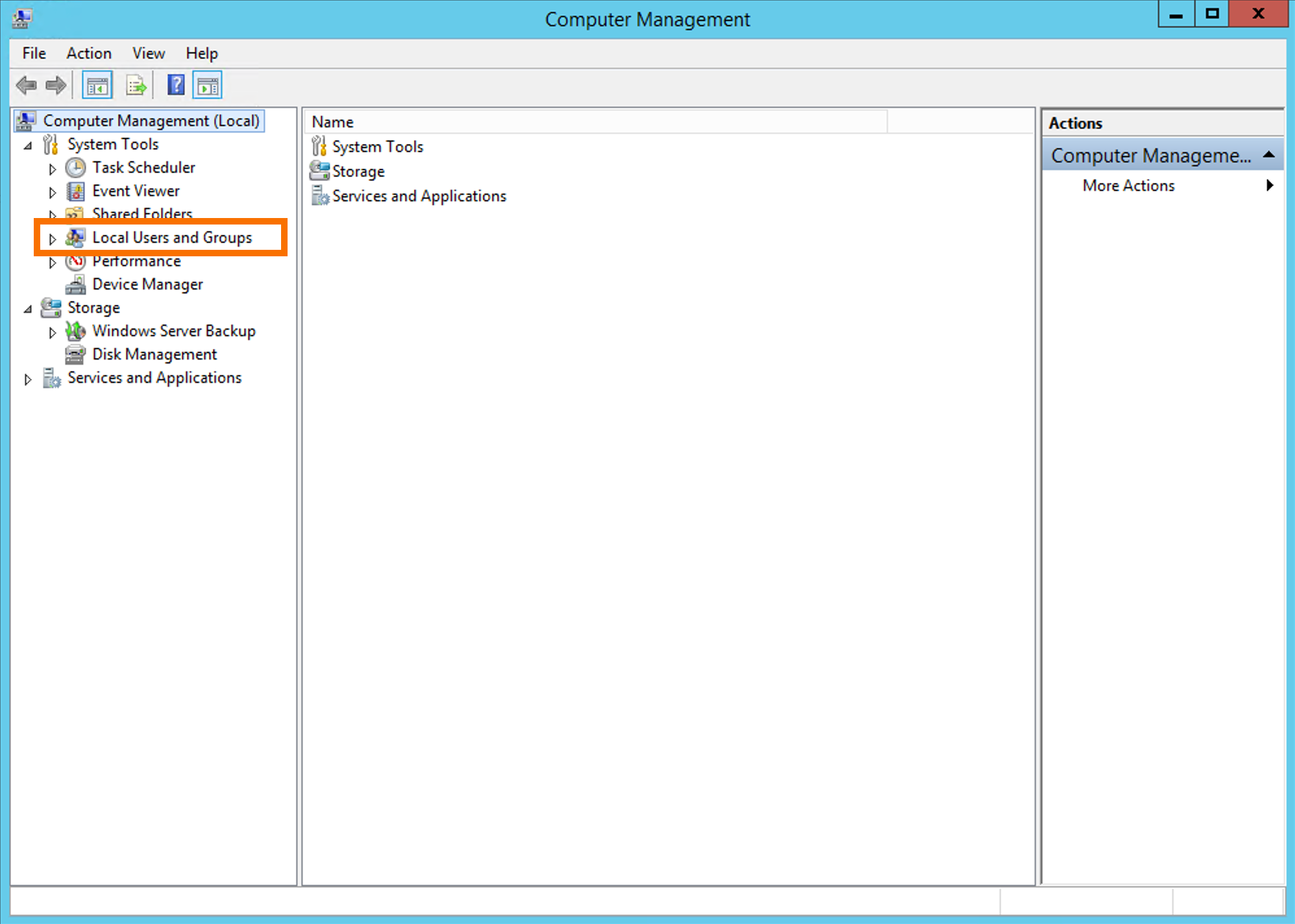 4- Then click on Users.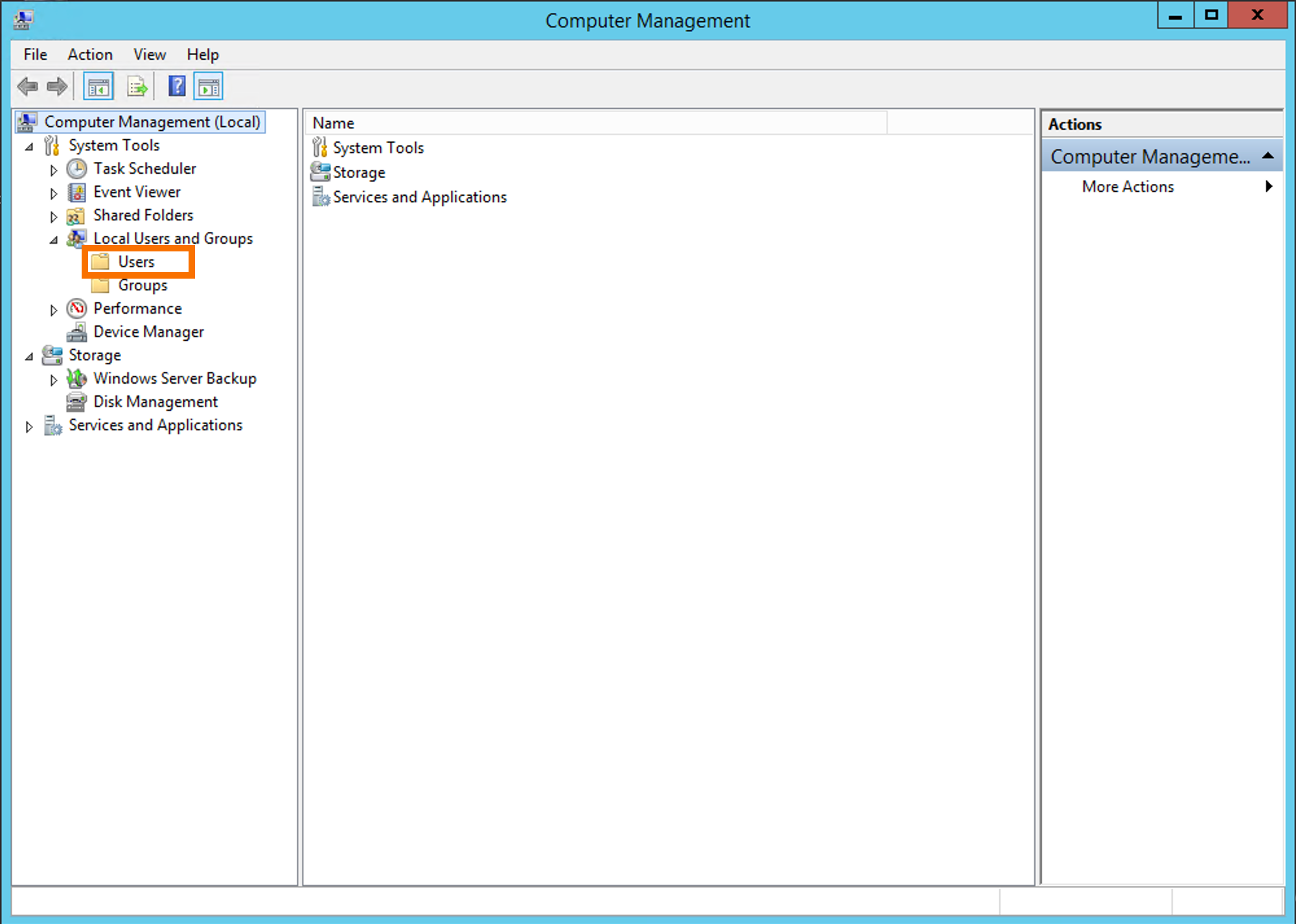 5- Right click on Administrator then click on Set Password...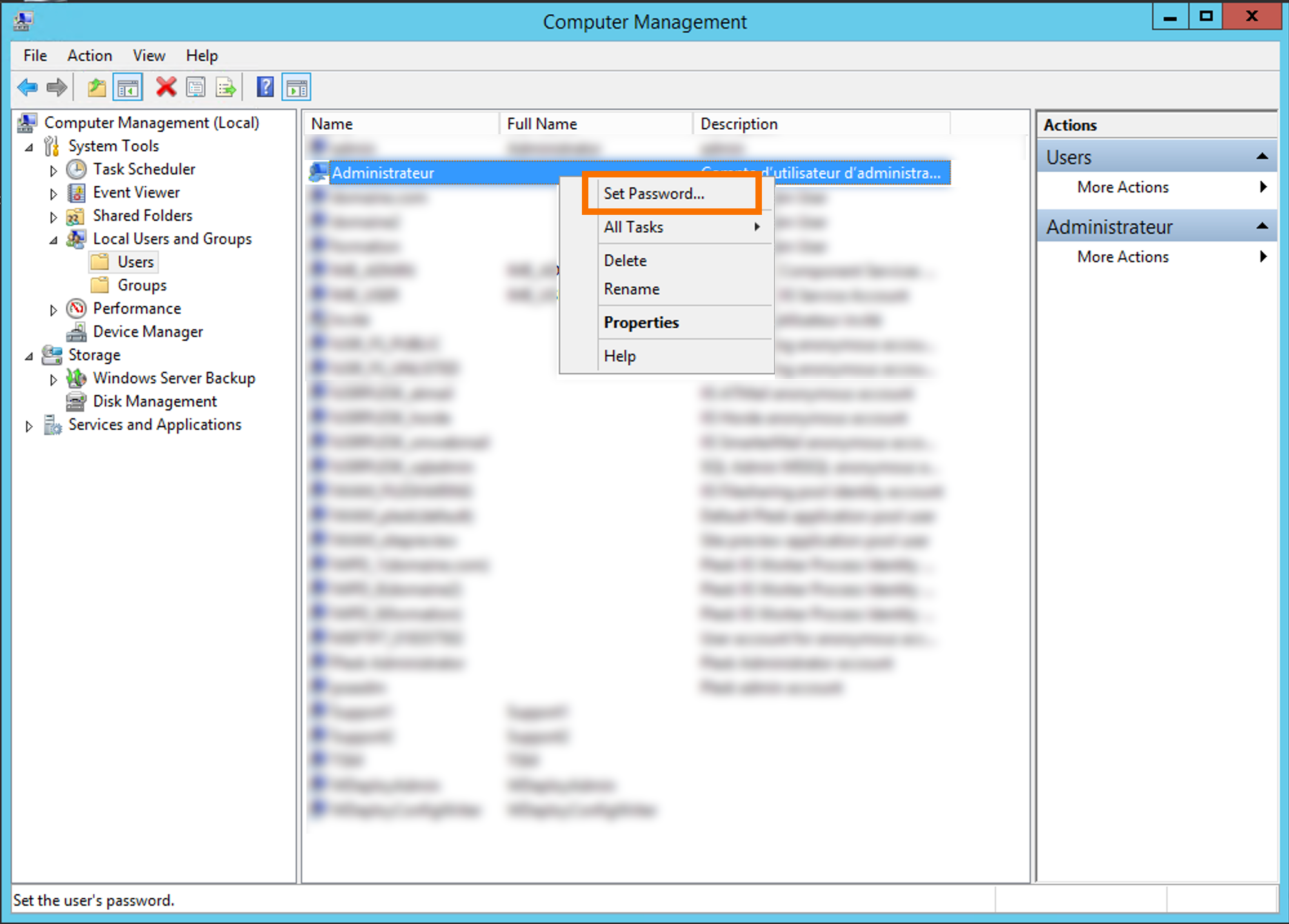 6- On the alert that appears, click Proceed.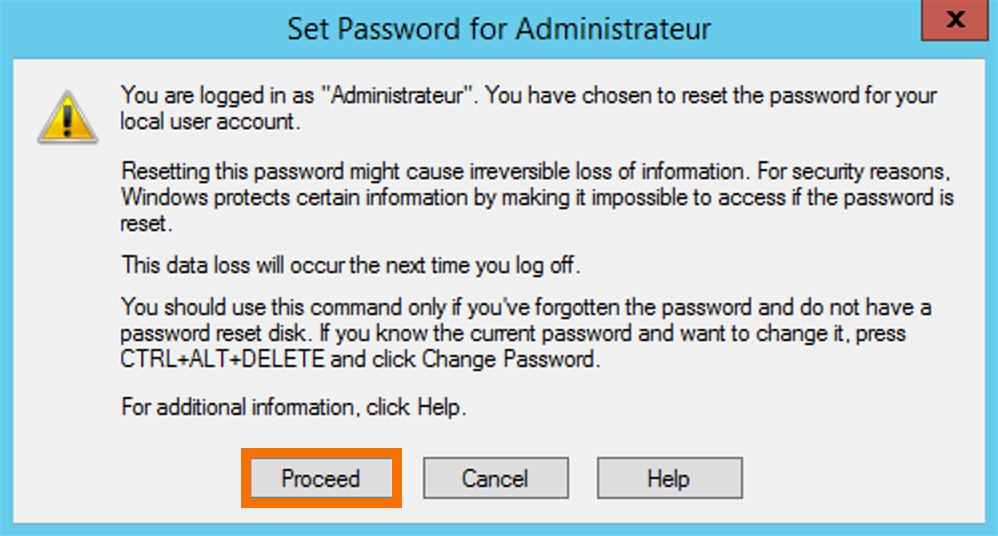 7- Enter your new password, confirm it then click on OK.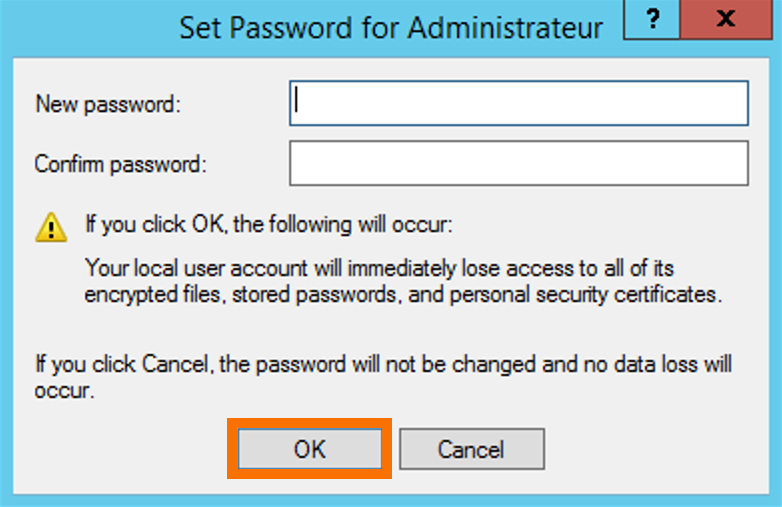 You will find in this article some tips for choosing strong passwords and thus protect your accounts: How to choose a strong password?