To change your password, go to WHM > Server Configuration > Change Root Password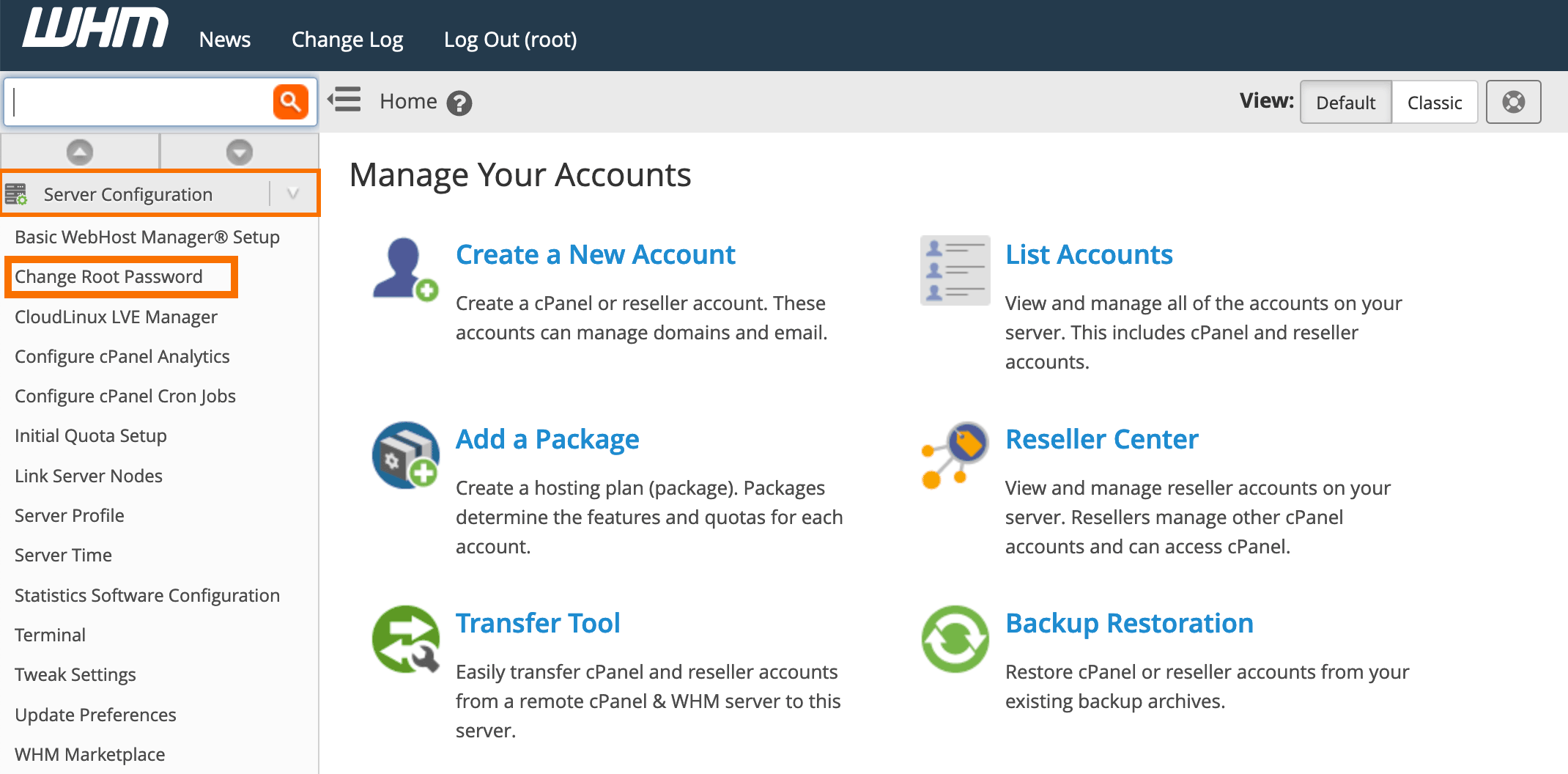 Enter the new password in the "New root Password" field, confirm it and click on "Change Password".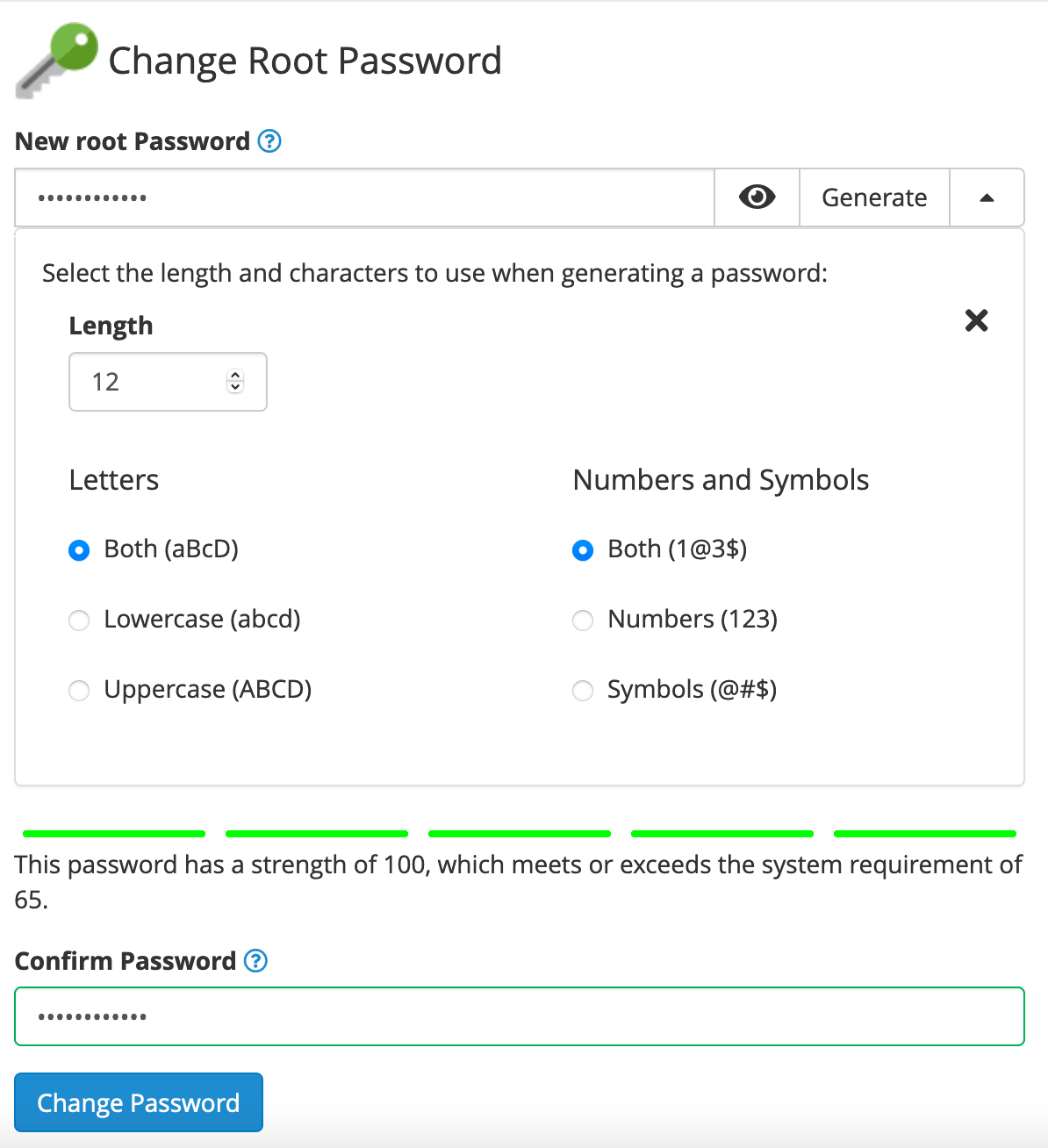 PS: You have a password generator that will help you choose a good password.
You can also do it via ssh with the passwd command :
# passwd
Changing password for user root.
New password: 
Retype new password: 
passwd: all authentication tokens updated successfully.