You also use your reseller account username and password (WHM) to log into cPanel. Therefore you can change the account password from cPanel by following the instructions in this article: How to change the password of my Linux hosting account (cPanel)?
You can change the password of your reseller hosting account from the WHM interface and the Heberjahiz customer area.
Follow the steps below to change the password of your Linux reseller account. You can follow the same steps to change the password for any other account you host.
1. Go to "WHM" > "Acccount Functions".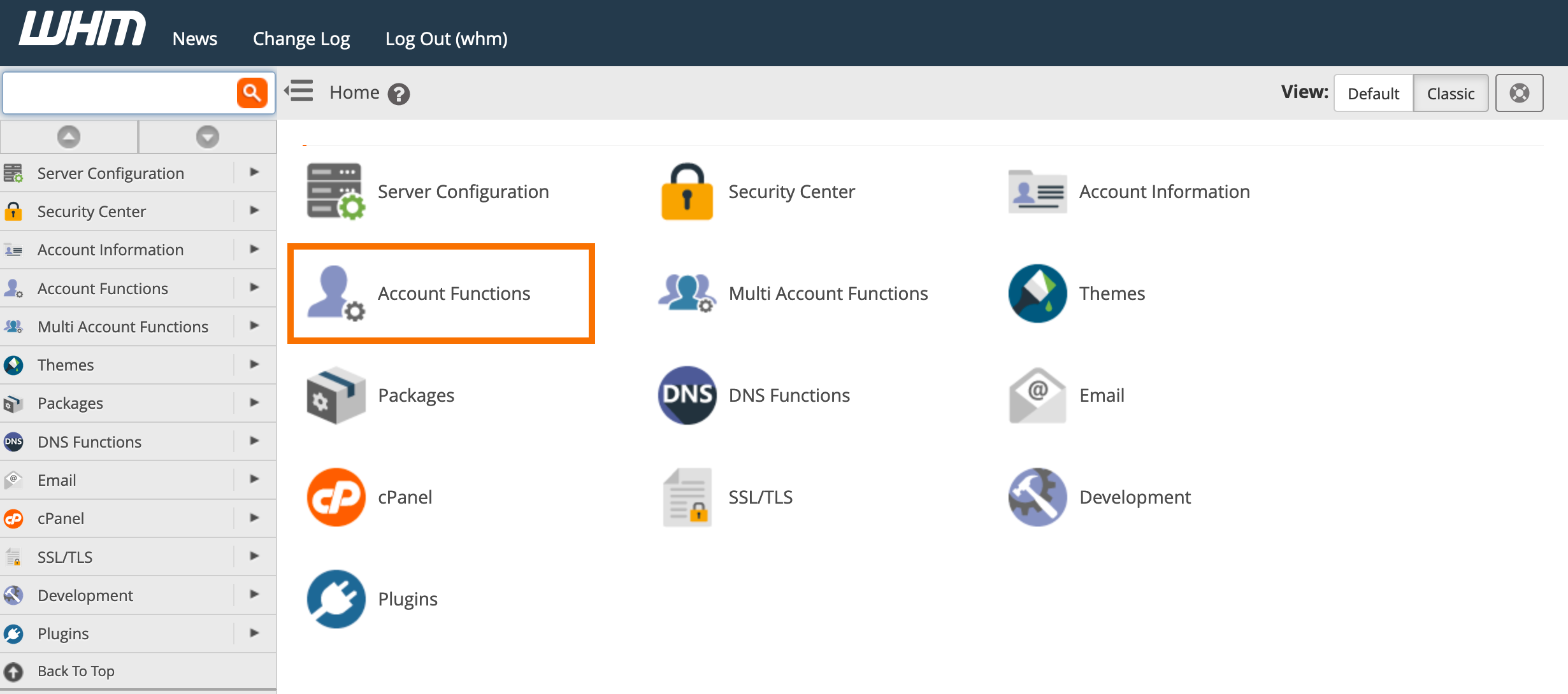 2. Then click on "Password Modification".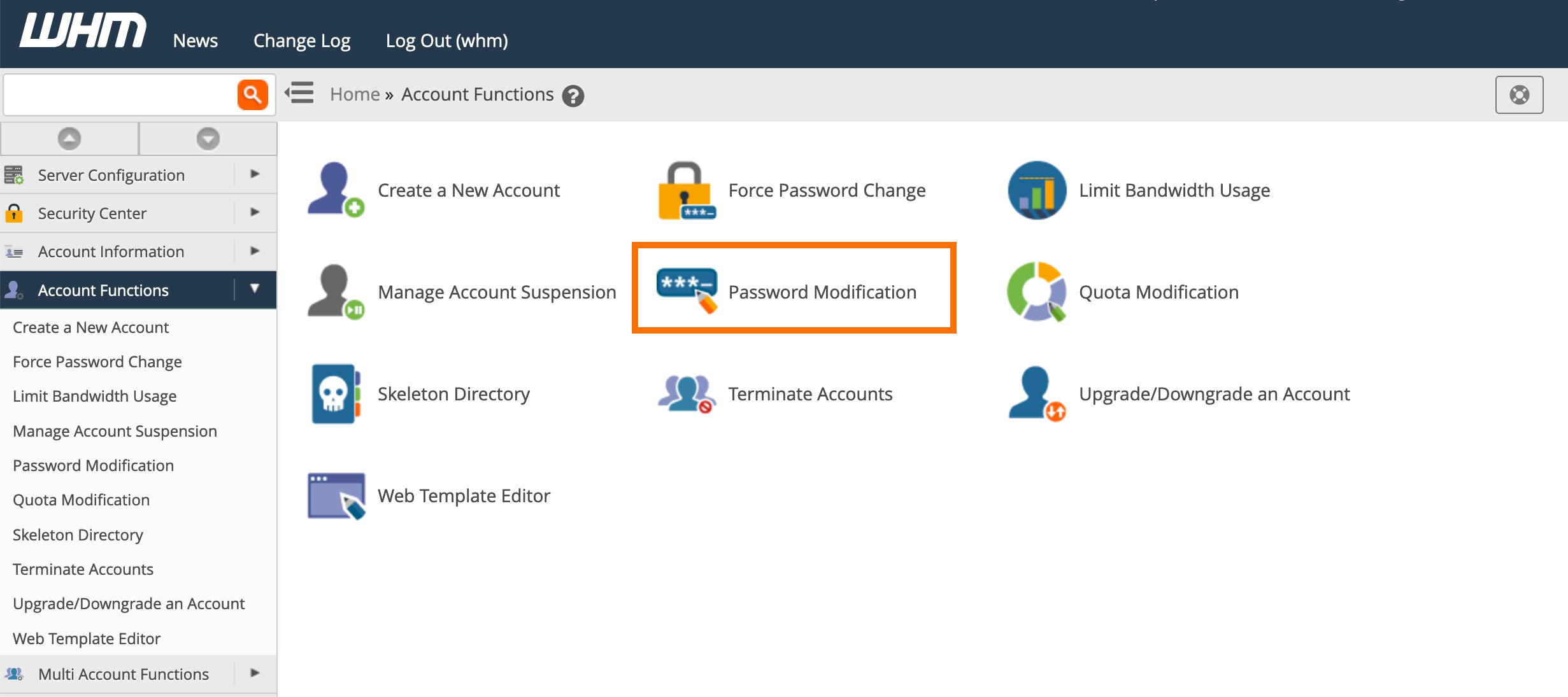 2. Select the cPanel account, enter the new password in the field "New Password", confirm the password then click on the "Change Password" button.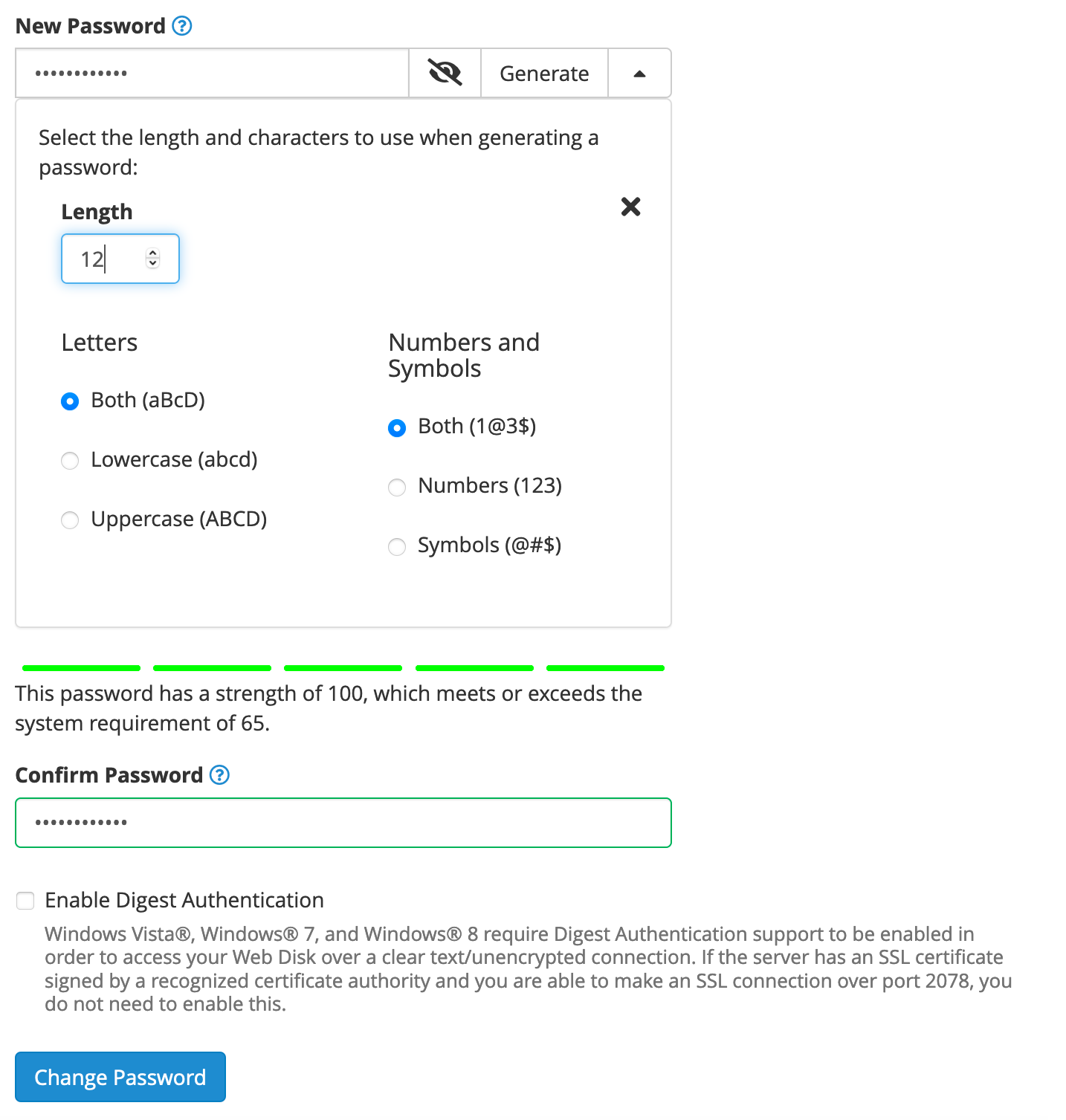 A password generator is available on the page. It will help you choose a strong password.
From Heberjahiz Customer Area
If you have lost the current password, you can reset it in the customer area of your account from www.heberjahiz.com/client > cPanel/WHM. Click on "click here to reset it"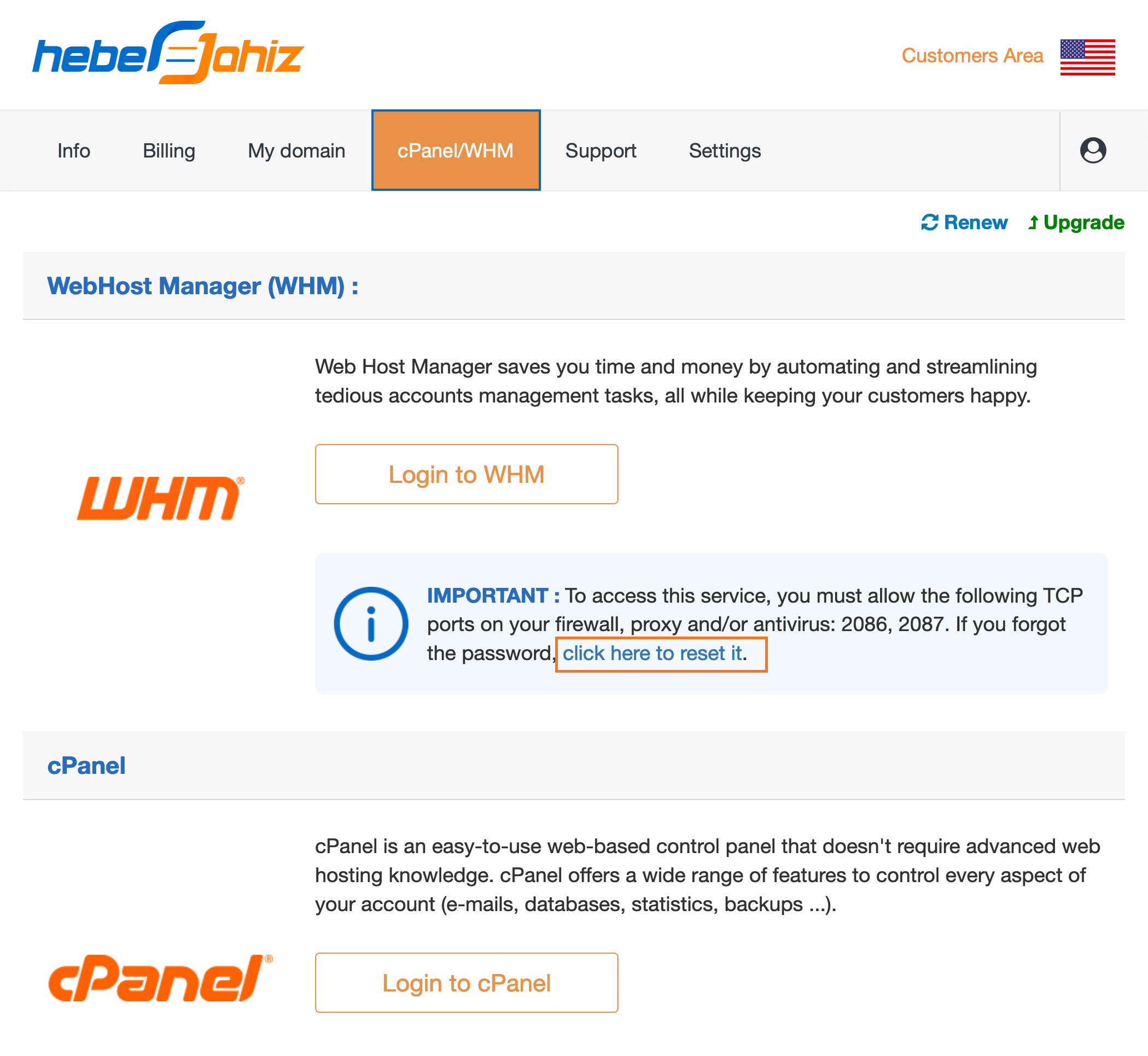 A window to confirm your request will appear, you must click on "Confirm".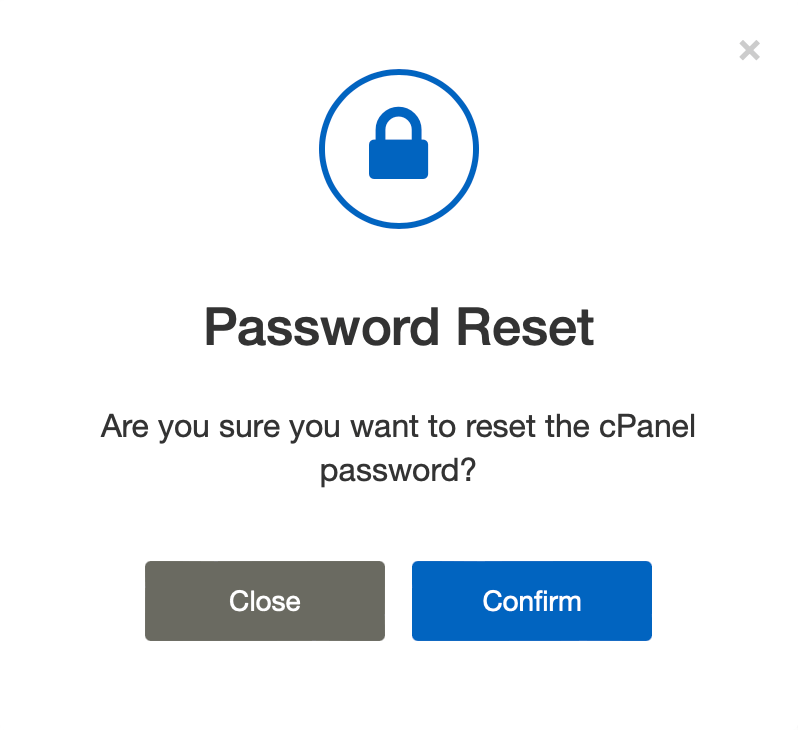 An email containing a new password will be sent to the account administrator's address.