1. Log in to your Plesk account then click on the "DNS Settings" icon in "Websites & Domains".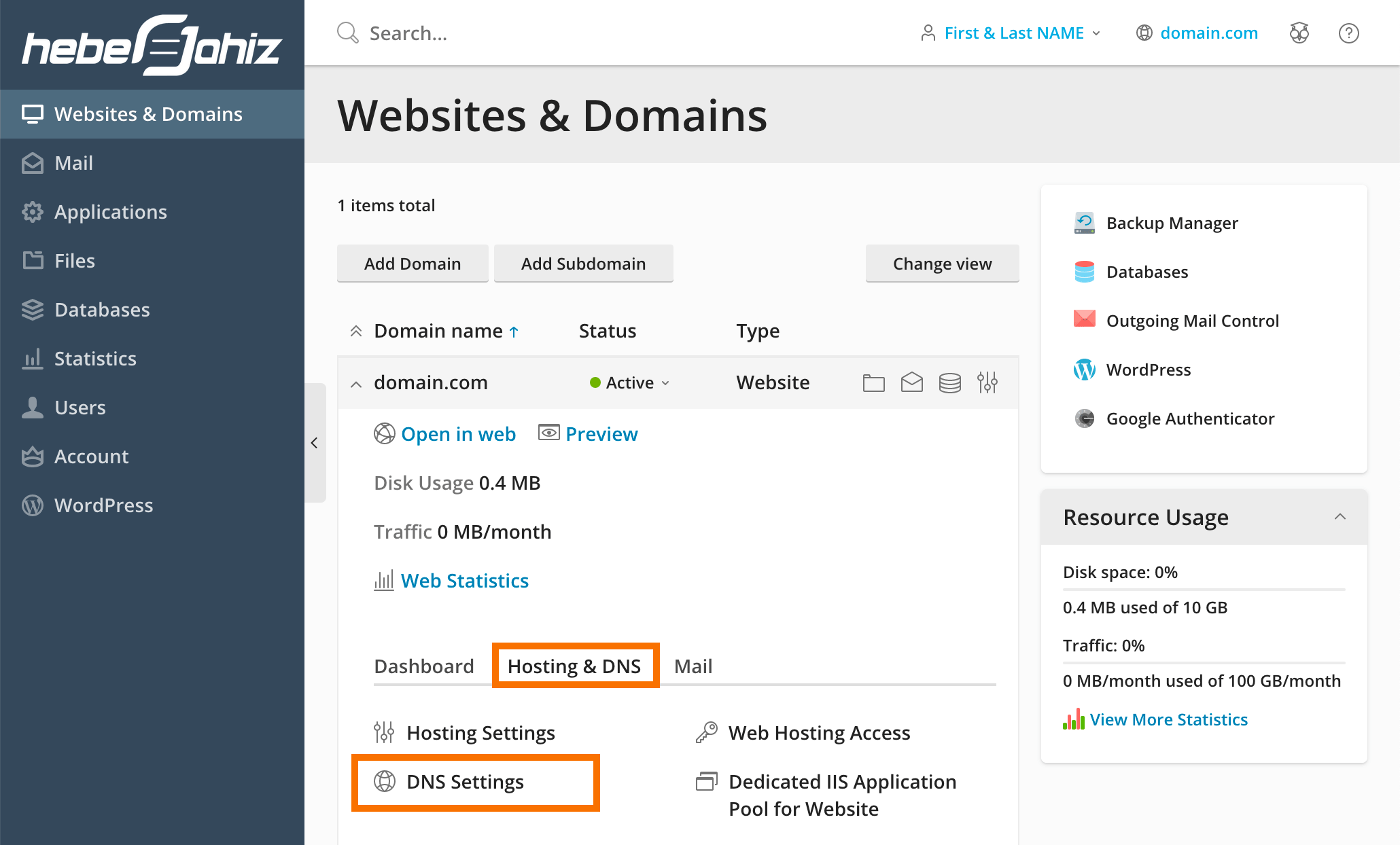 2. Click on the record you want to edit.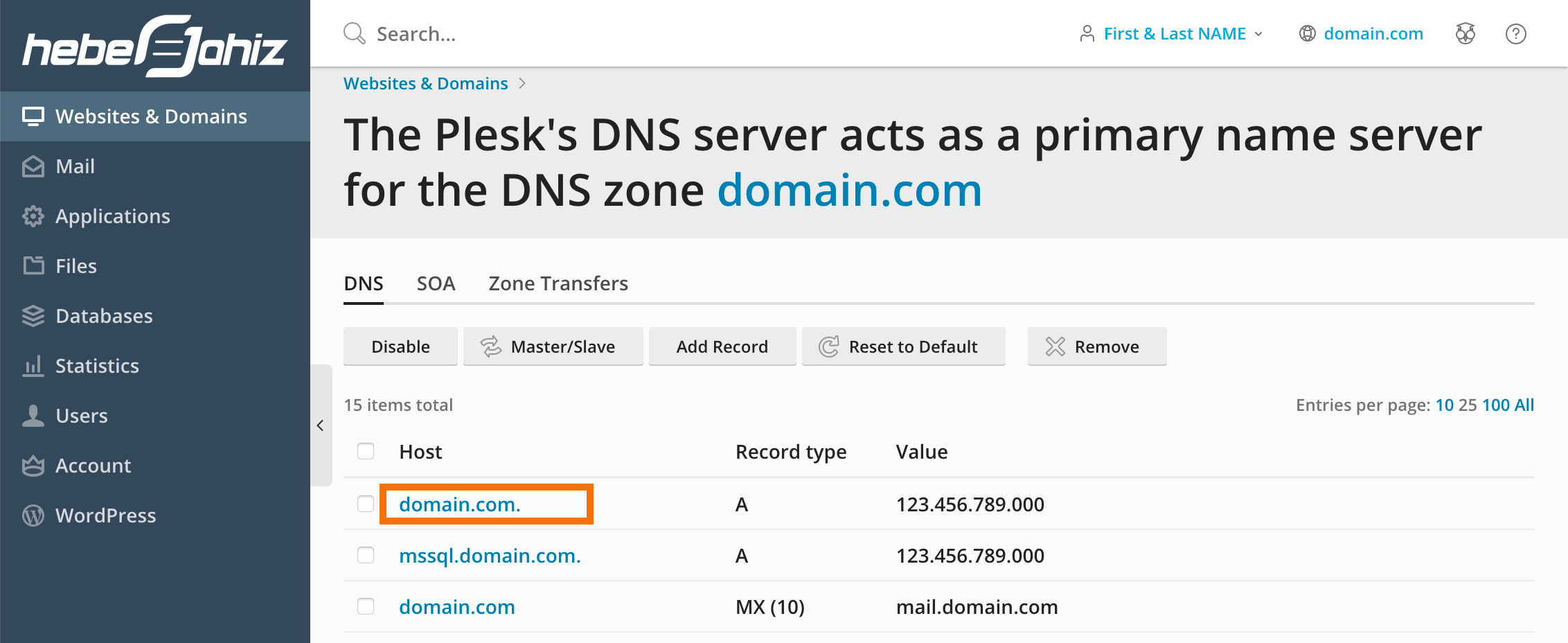 3. Enter the new information, then click OK.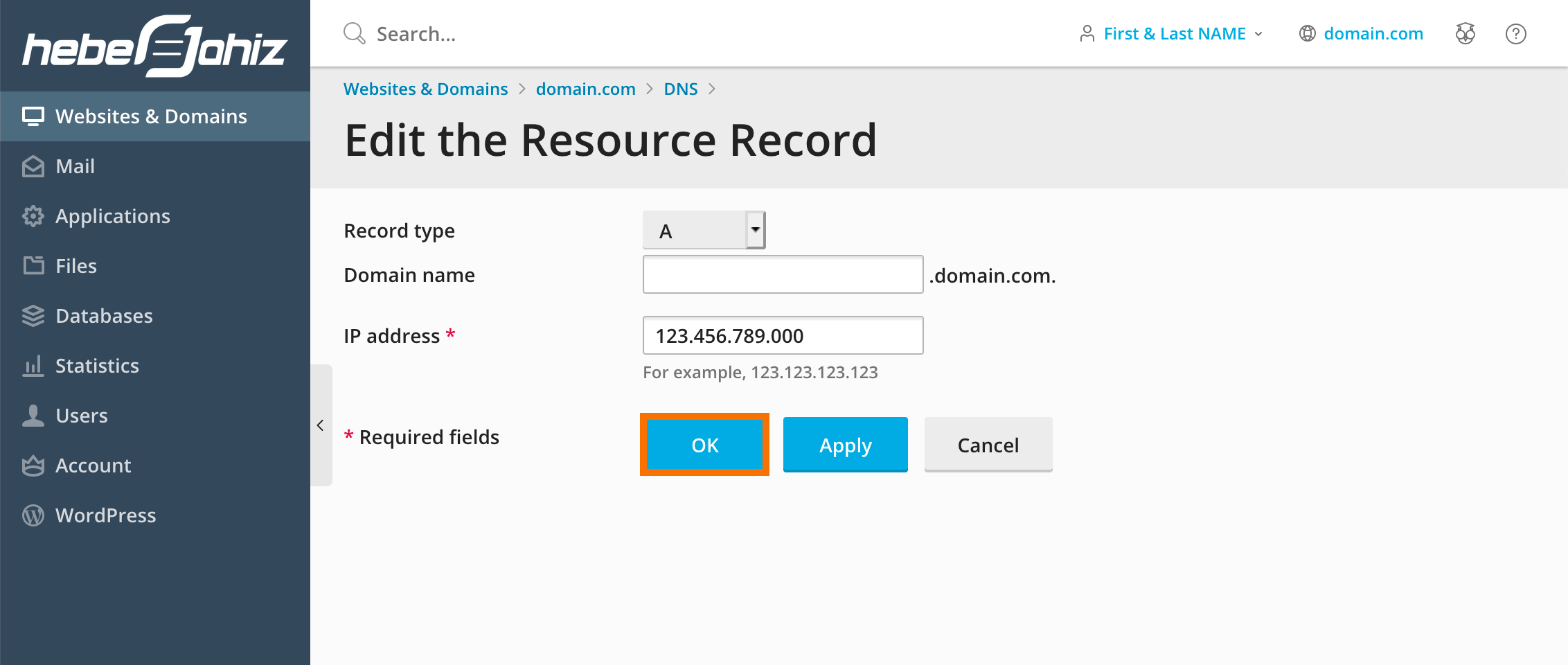 4. Confirm this modification by clicking on the button "Update".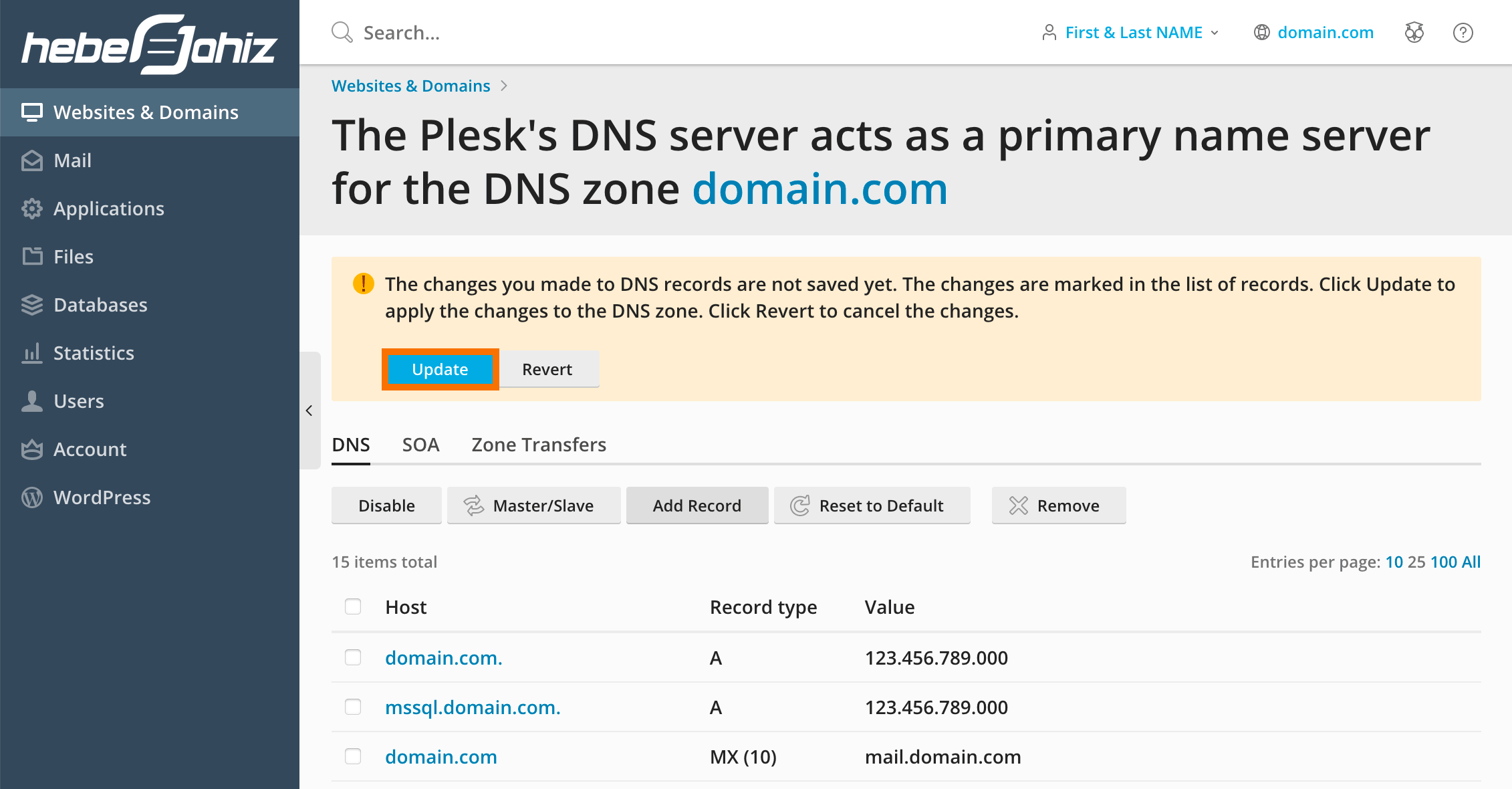 After each change, you must wait a few hours for the propagation of the new parameters. For more information about DNS propagation, you can refer to this article:
What is DNS propagation?