After each change, you must wait a few hours for the propagation of the new parameters. For more information about DNS propagation, you can refer to this article:
What is DNS propagation?
You can add and change the DNS records from your customer area by following the instructions below:
1- Log in using your domain name username and password.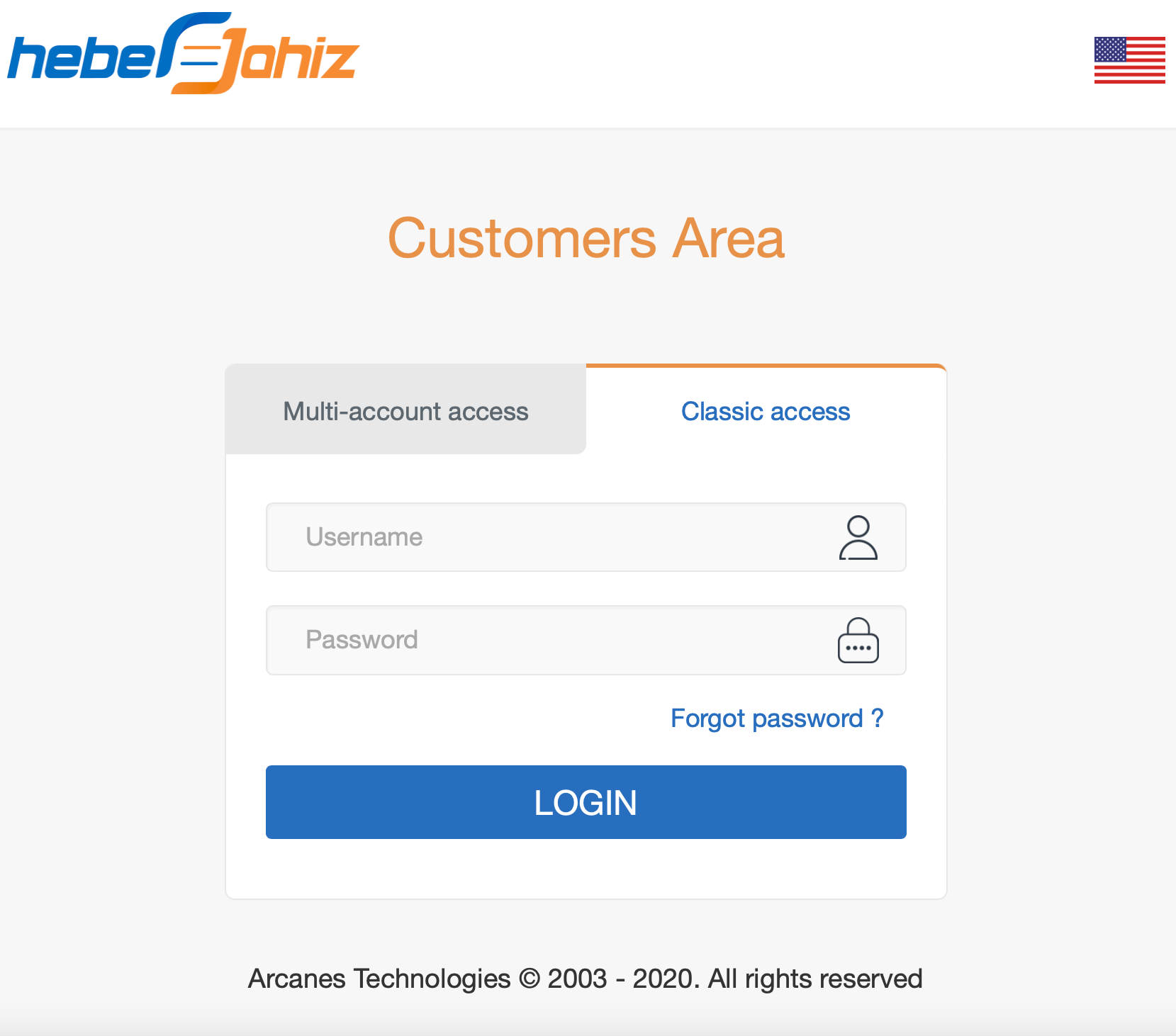 2- Click on "My domain".


3- Click on "Zone Edit".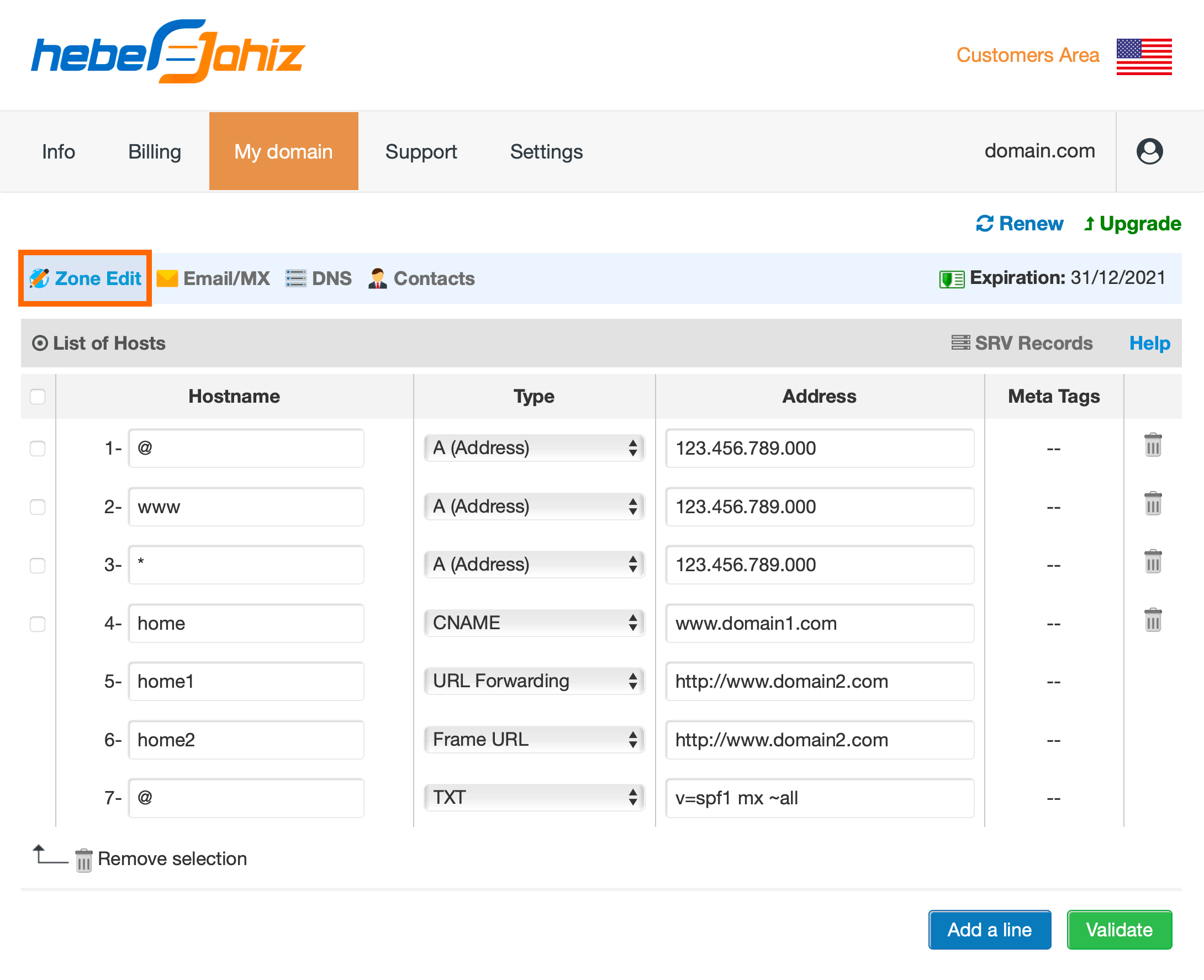 The domain name is automatically appended to the hostname. So, to add the hostname sub.domain.com, enter only sub in the hostname field.
Enter in the "Hostname" field the name of the subdomain, for example "www" will indicate "www.domain.com" and "home" will indicate "home.domain.com". You can use "ftp" to indicate "ftp.domain.com".
To allow visitors to access your website without the "www", leave the field blank or enter "@".
The Hostname field cannot be "@" if "CNAME" is chosen in the "Type" field and neither will it be possible to set the MX record for the "@" hostname.
Here is a description of the available options for the "Type" field:
A (Address) : Must be the IP address of a server, for example "5.153.26.125".
CNAME (Alias): Can be a subdomain (for example, "www") or another domain name for example, "www.domain1.com".
URL Redirection / Frame URL: The field must contain the full url address, for example "http://www.domain1.com/".
TXT: Allows you to enter a character string for your DNS.
Use "@" in the address field to indicate domain.com.
Once completed, click on "Validate".
4- To add an SRV record, click on SRV Records

5- Fill in the requested information then click on "Validate"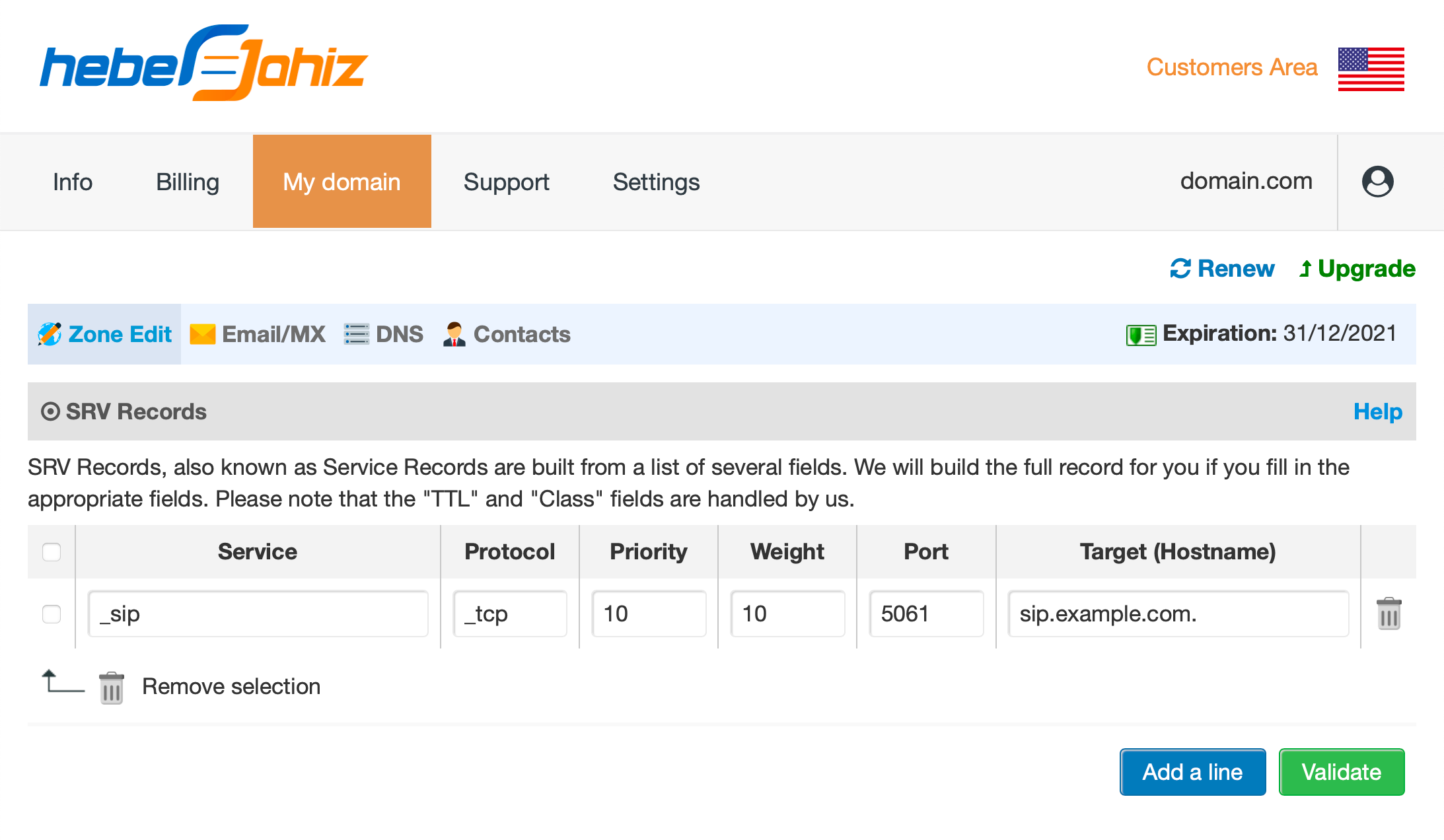 Service: Symbolic name of the service. It must begin with an underscore. ie: _sip.
Protocol: Transport protocol of the service preceded by an underscore. Accepted values are: _tcp, _tls and _udp.
Priority: Priority of the target host. The lower the value the more server will be used if it is available. Accepted values are 0 to 65535.
Weight: Relative weight for records with the same priority. Accepted values are 0 to 65535.
Port: TCP or UDP port on which the service is located. Accepted values are 0 to 65535.
Target: Canonical hostname of the server providing the service. ie: autodicover.heberjahiz.com
6- To manage MX records relating to the mail service, click on "Email/MX".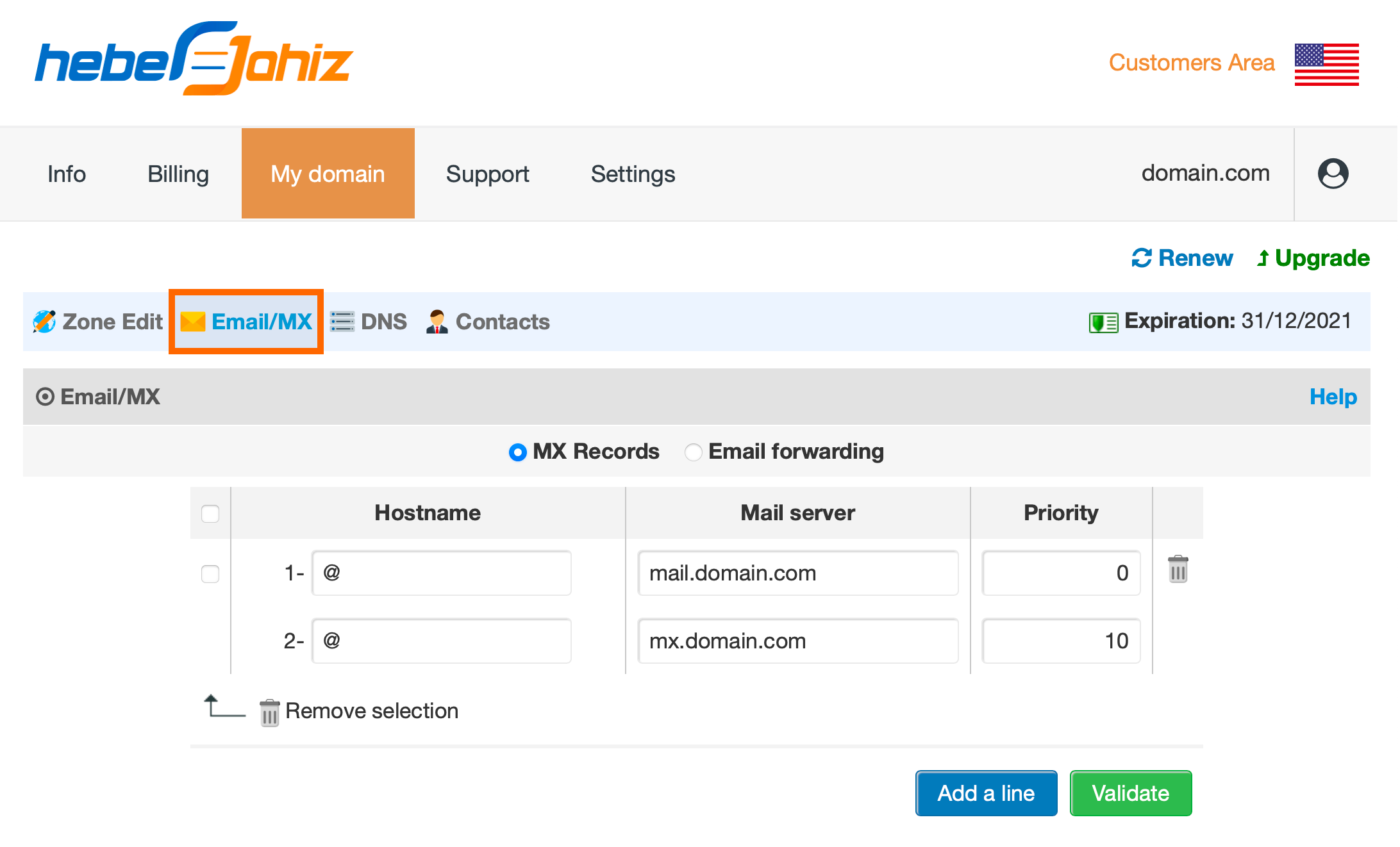 In the Hostname field, enter "@" for your domain "domain.com", enter "mail" for "mail.domain.com", and so on.
Enter the name of the mail server in the "Address" field (ie: mail.domain.com or aspmx.l.google.com).
In the Priority field, enter the priority (ie: 10).
Once completed, click on "Validate".