To allow your customers to connect to Plesk and manage their subscriptions and services, you need to create a customer account for each of them by following the steps below:
1- Log in to your Plesk account then click on Customers.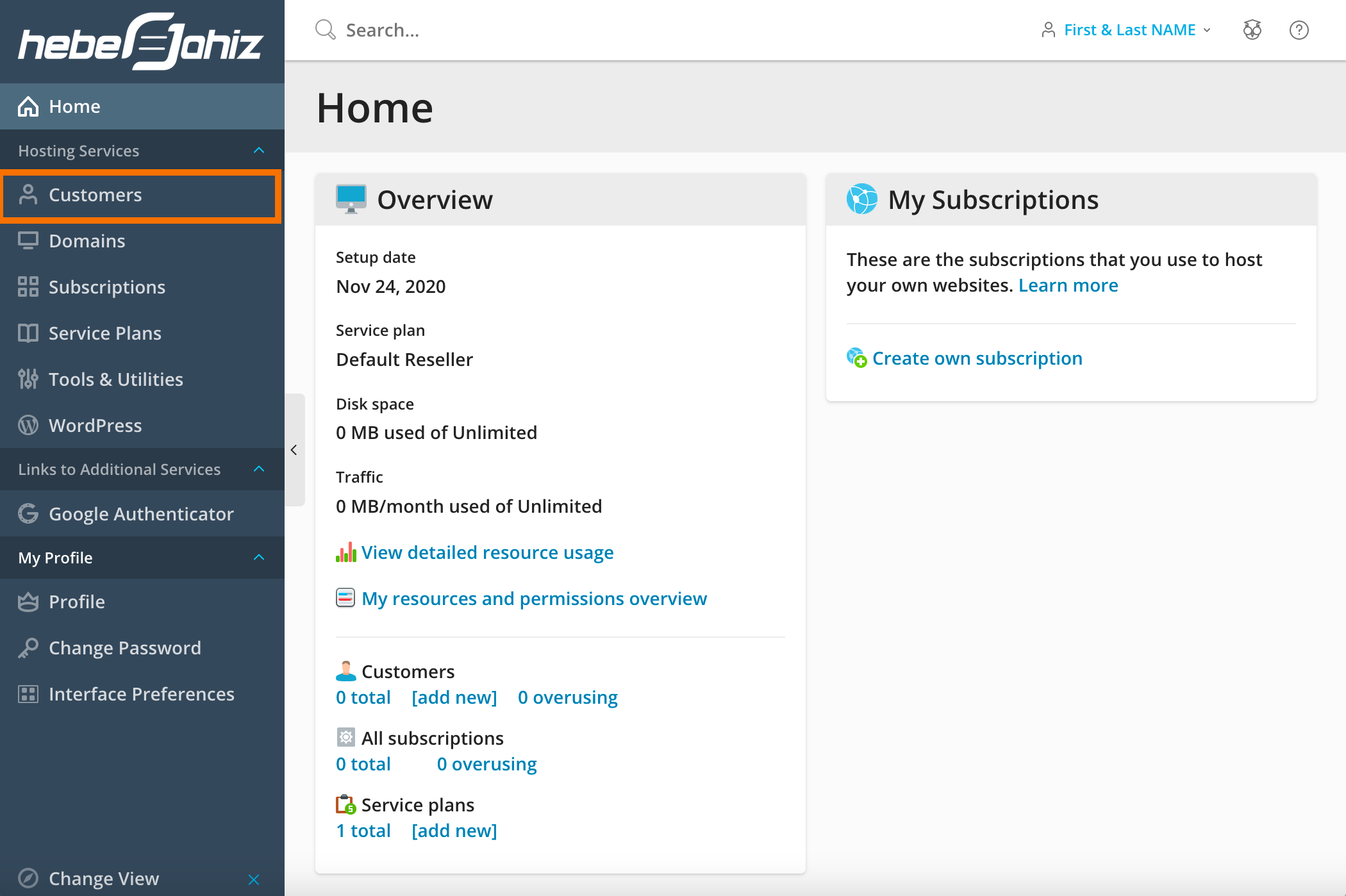 2- Click on Add a customer.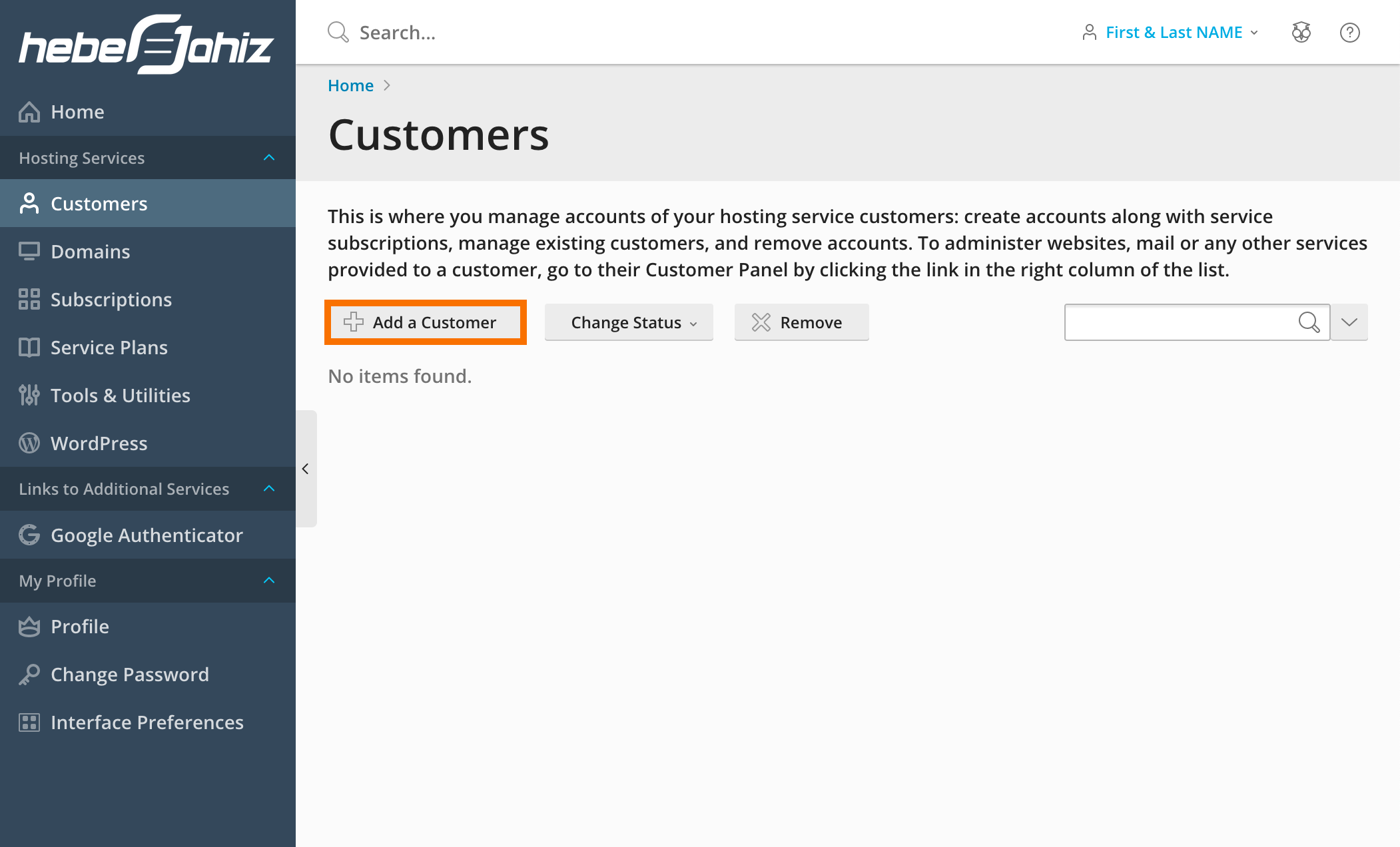 3- Fill in your customer's information and the details of the subscription that will be assigned to him.