Lately, "Phishing" e-mail scams claim that your e-mail password and your computer have been hacked. The received message ensures that you entered a password on one of the sites visited and that it was intercepted and can tell you your password at the time of the alleged hack.
The email message can be disturbing as it will appear as if it was sent from your account and your password (previous or current) may be mentioned repeatedly.
If you receive an email saying "This account has been hacked!" Change your password right now! " and that appears to have been sent to you from your email address, check the header of the message to determine where it was sent. If you find that it was not sent from your account, then the message was sent to you with a third-party messaging service using the "Email Spoofing" technique. The purpose of this scam is to trick you into paying an amount in virtual currency (ex: Bitcoin) to a BTC wallet to delete the data they claim to have collected about you.
Phishing campaigns like this have been run as a result of breaches on sites like LinkedIn, DropBox, Tumblr, Adobe, etc.
Conclusion: The message is fraudulent and no one has hacked into your email account or your computer. You can safely ignore the message.
How to identify the address which sent this message?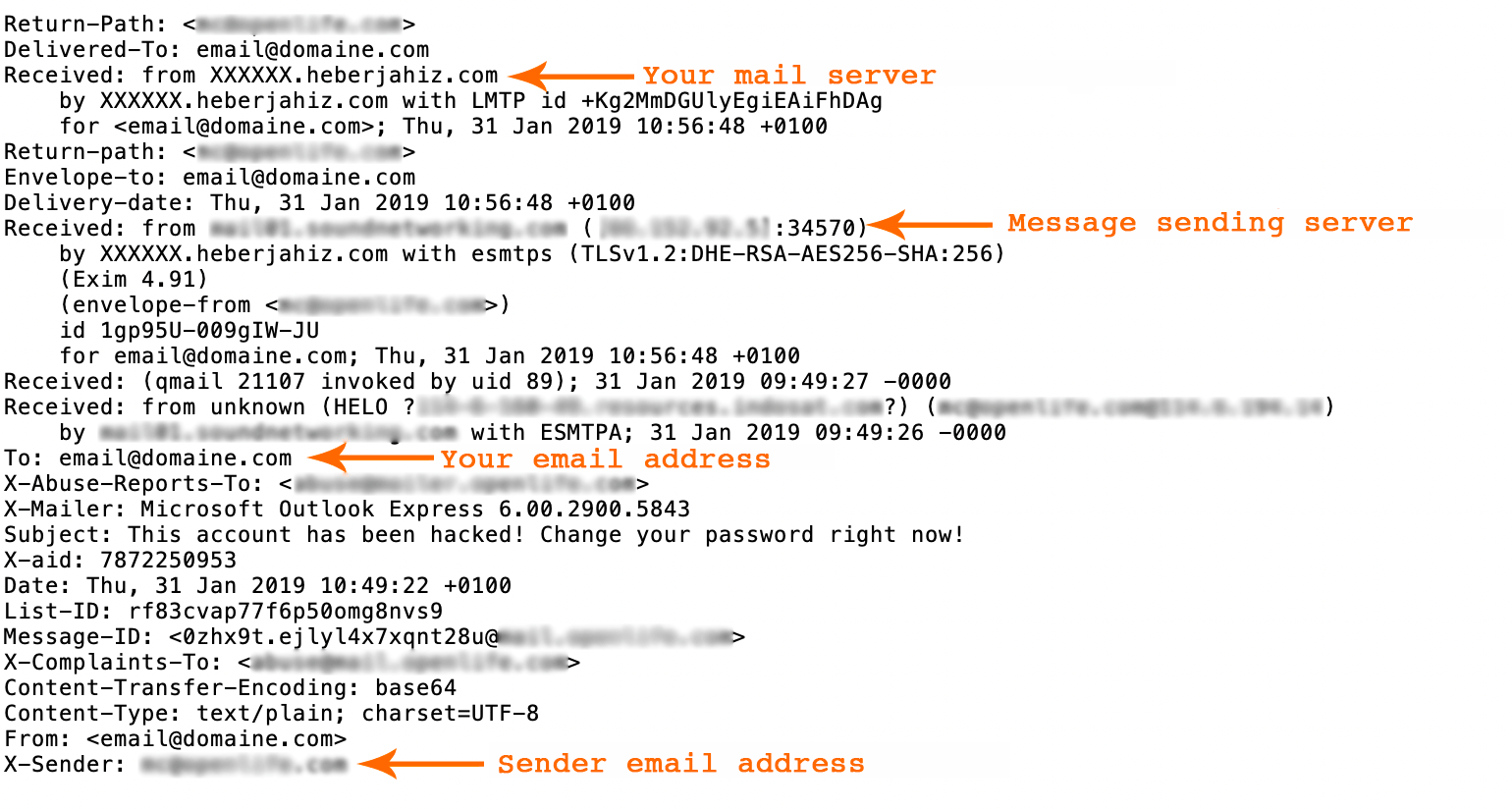 IMPORTANT: In all cases, it is recommended to change the password of your accounts by following the advice in the following article: How to choose a strong password?