Note:
- The domain to be added must already be registered beforehand.
- Domain name servers must be configured to point to your cPanel account.
How to add an addon domain on cPanel?
An addon domain is a domain name that is linked to your hosting account, but has a separate website from your primary domain name.
1. To add an addon domain, you need to log into cPanel > DOMAINS > Addon Domains.

2. To configure the addon domain name, please complete the following fields: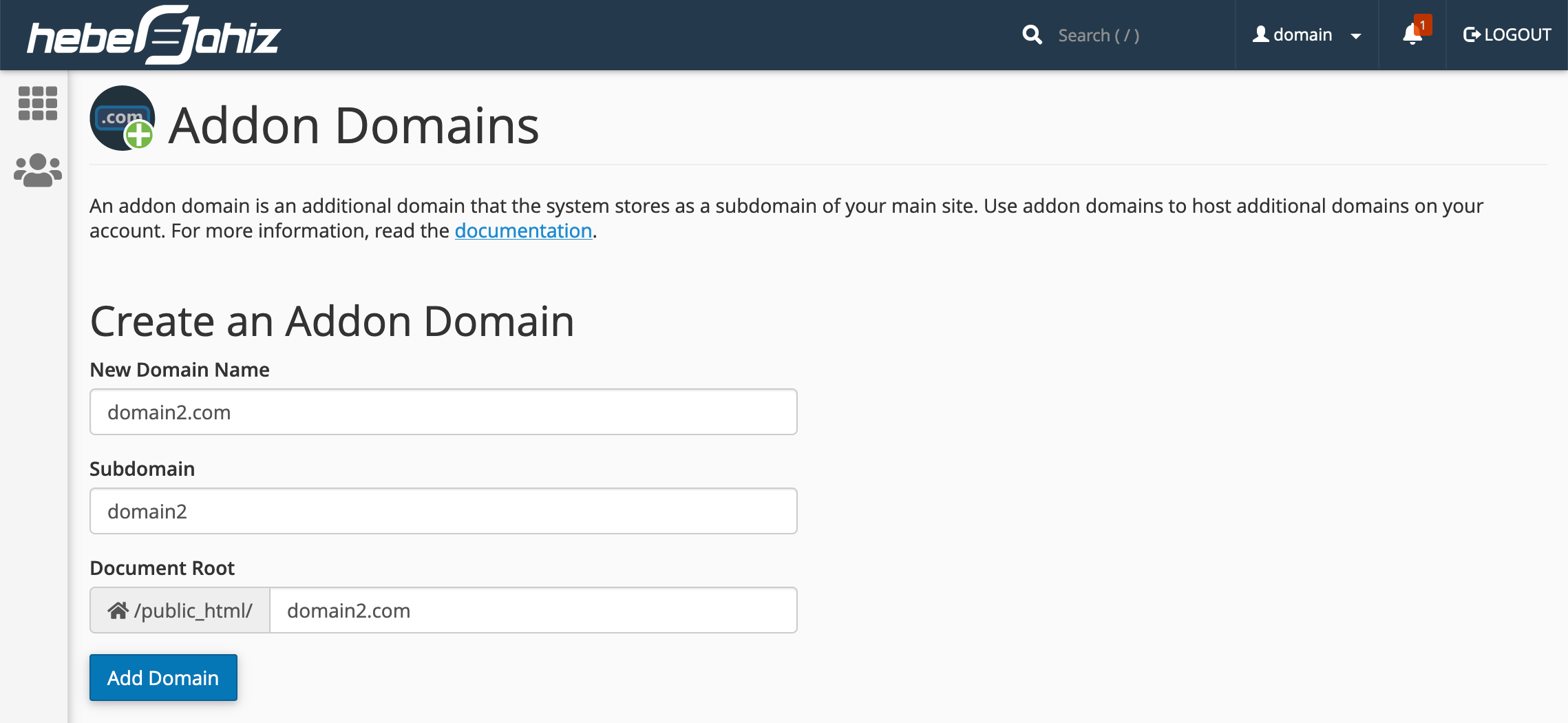 New Domain Name: the domain name that we want to add as an addon domain in this example we have added: domain2.com
Subdomain: When you enter the domain name, cPanel automatically fills in this field.
Document Root: this is the directory in which the files of your addon domain will be located, this field will be filled in automatically by cPanel.
3. Click Add Domain and the addon domain will be created.
Modify an existing addon domain
If you wish to modify an existing addon domain, you will find the list of addon domains configured on your hosting space under the section "Modify addon domain". Once the addon domain has been created, you can perform several actions:
Delete this addon domain, in which case it will no longer respond.
Add an addon domain redirection domain by clicking on "Manage redirect".
Modify the Document Root where your website is in order to move your site to another directory.
How to add an alias domain on cPanel?
A domain alias allows you to point to another domain's web hosting and thus display the same content.
For example, consider that your primary domain is domain.com and you also purchased domain.org and domain.net, and you want to display your same website on its other domains, which you also purchased.
How to create an Alias?
1. To add an alias, you need to log into the cPanel > DOMAINS > Alias ​

2. All you have to do is indicate your domain name in the corresponding box, without the "www" or the "http" in front of the domain name.

Press the "Add domain" button to add this alias.
3. Then the domain alias appears in a summary table.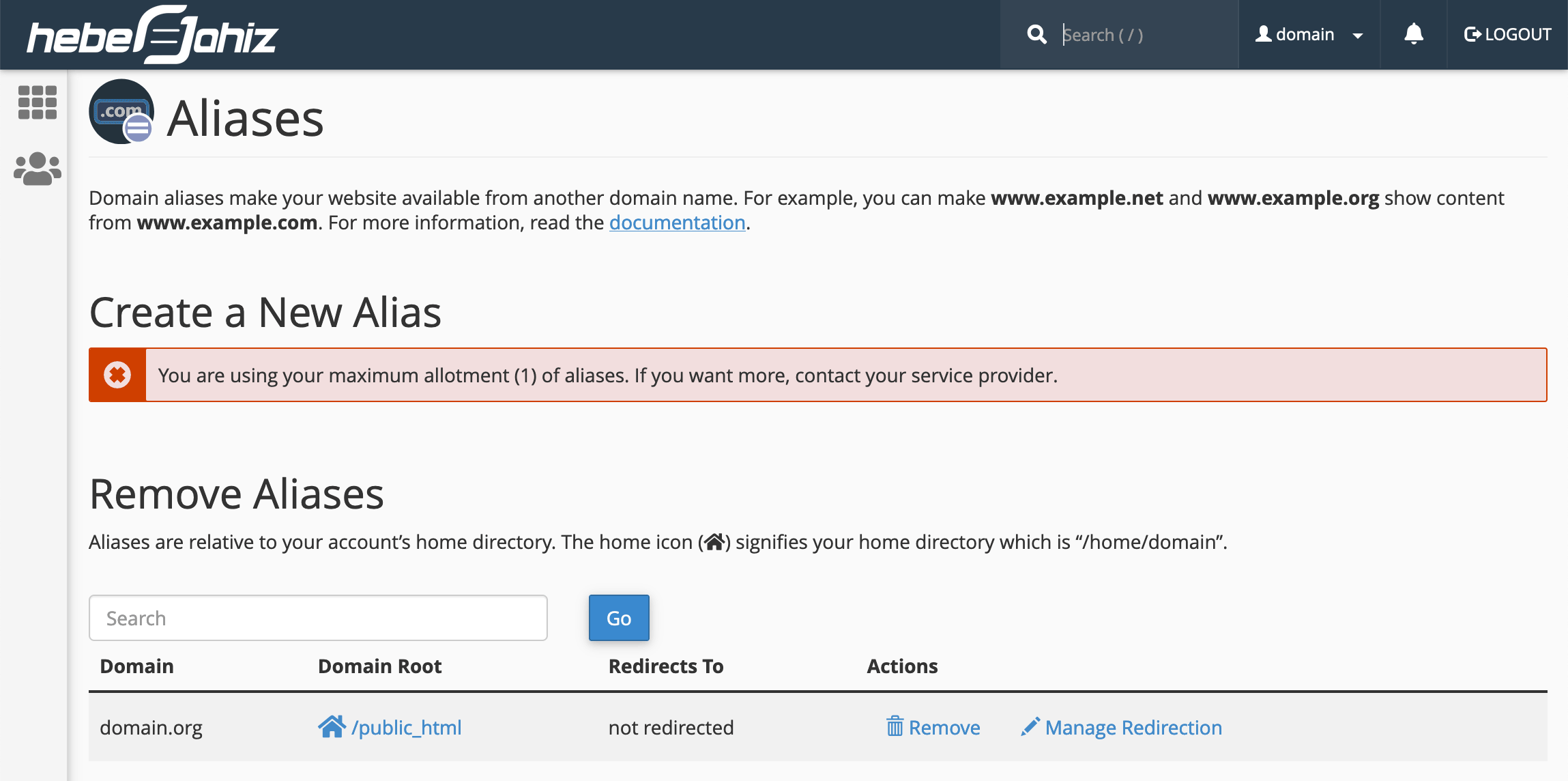 Two possible actions in this table:
Manage redirection: allows you to add a simple redirection to another domain.
Delete: delete the alias.