You can set restrictions for each email account from the cPanel account. To do it:
- Go to your cPanel account
- In the E-mail section, click on Email accounts

- Find the email address for which you want to manage restrictions and click on Manage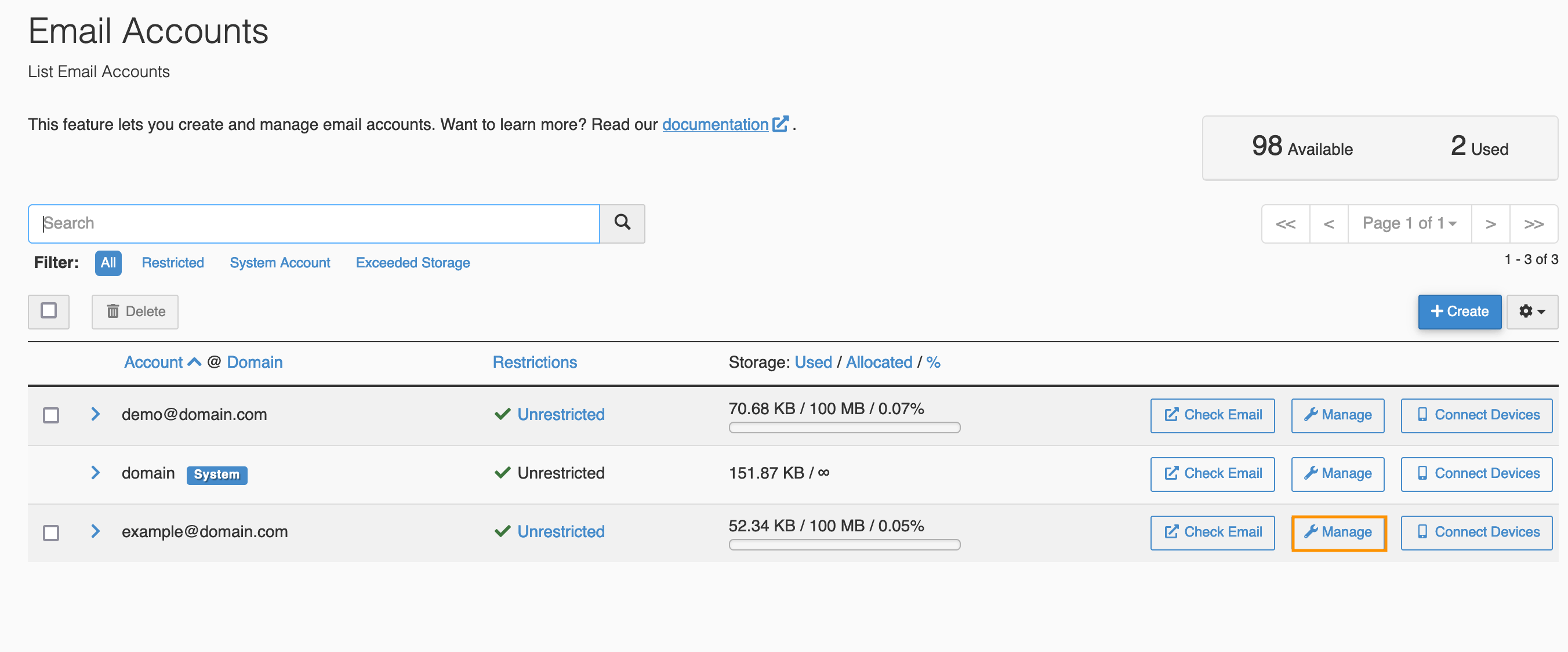 - In the Restrictions section you can independently allow or suspend access to the account (Logging in) and the sending (Sending Outgoing Email) and receiving (Receiving Incoming Mail) services for the chosen address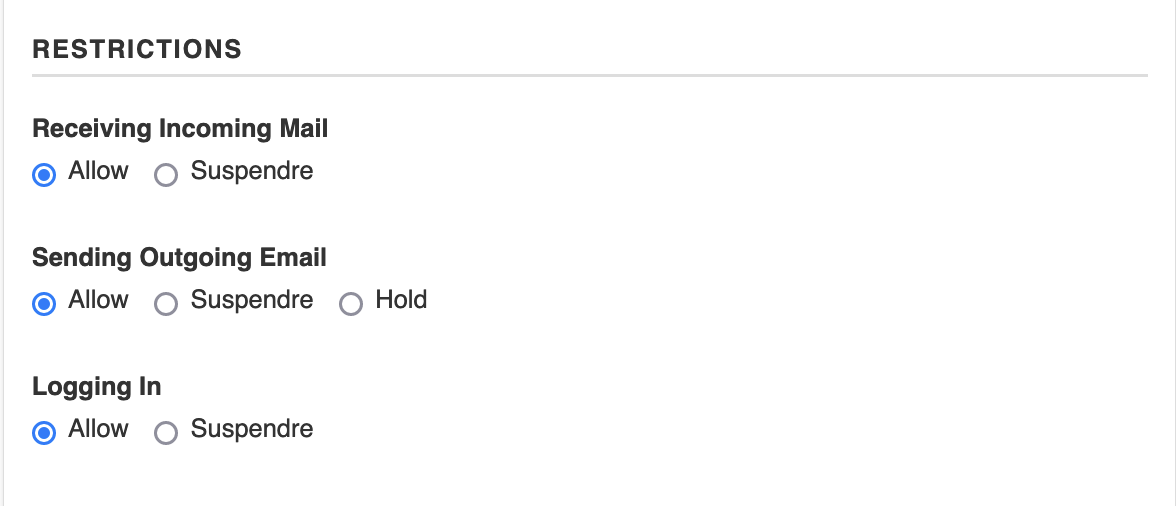 - When you suspend an email account:
The system continues to send and receive local mail.
The system also suspends aliases or forwarders that redirect emails to the account.
For the Sending Outgoing Email option, when you select:
Suspend: the server rejects all outgoing messages from the account.
Hold: the system holds all outgoing messages in a queue.
Allow: the server will deliver all queued messages unless you check the box to remove messages from mail.