You can create MySQL databases by following the steps below:
1. Log in to Plesk.
2. In the "Sites Web & Domaines" section, click on "Bases de données".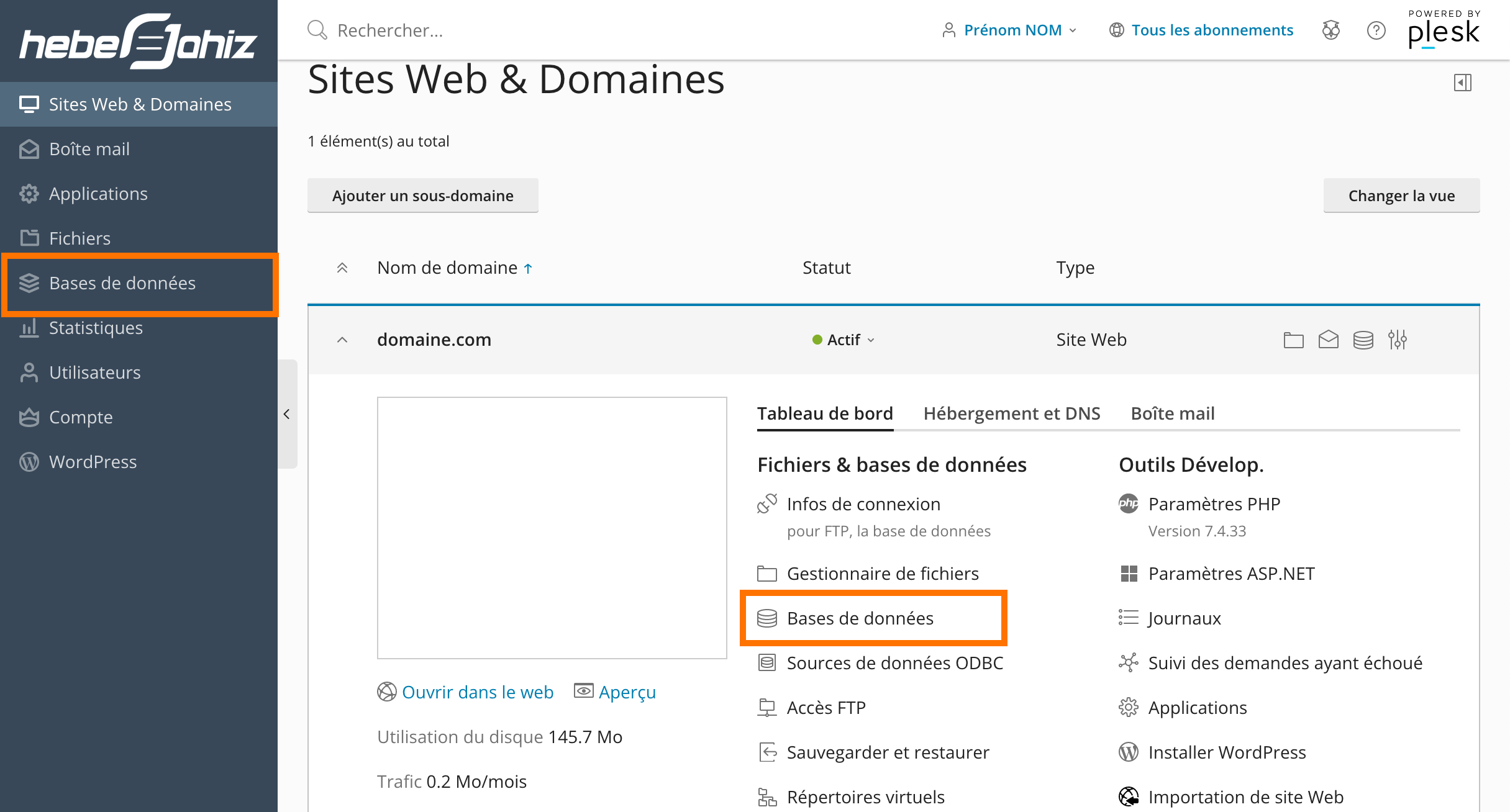 3. Click on "Ajouter une base de données".

4. Complete the requested information to create a MySQL database and user.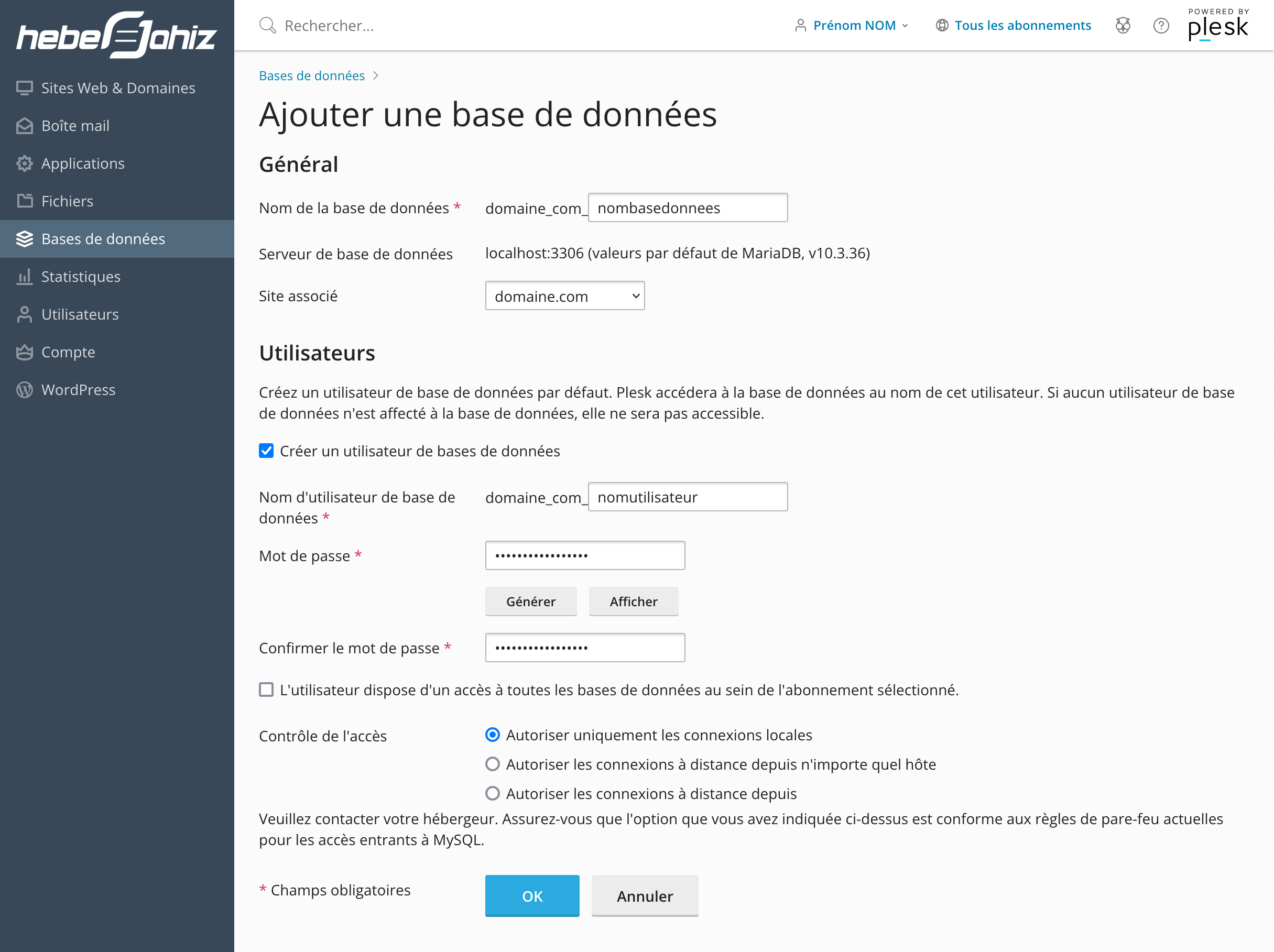 5. To finish, click on OK.