1. Log into your cPanel account and go to E-MAIL > Email Accounts.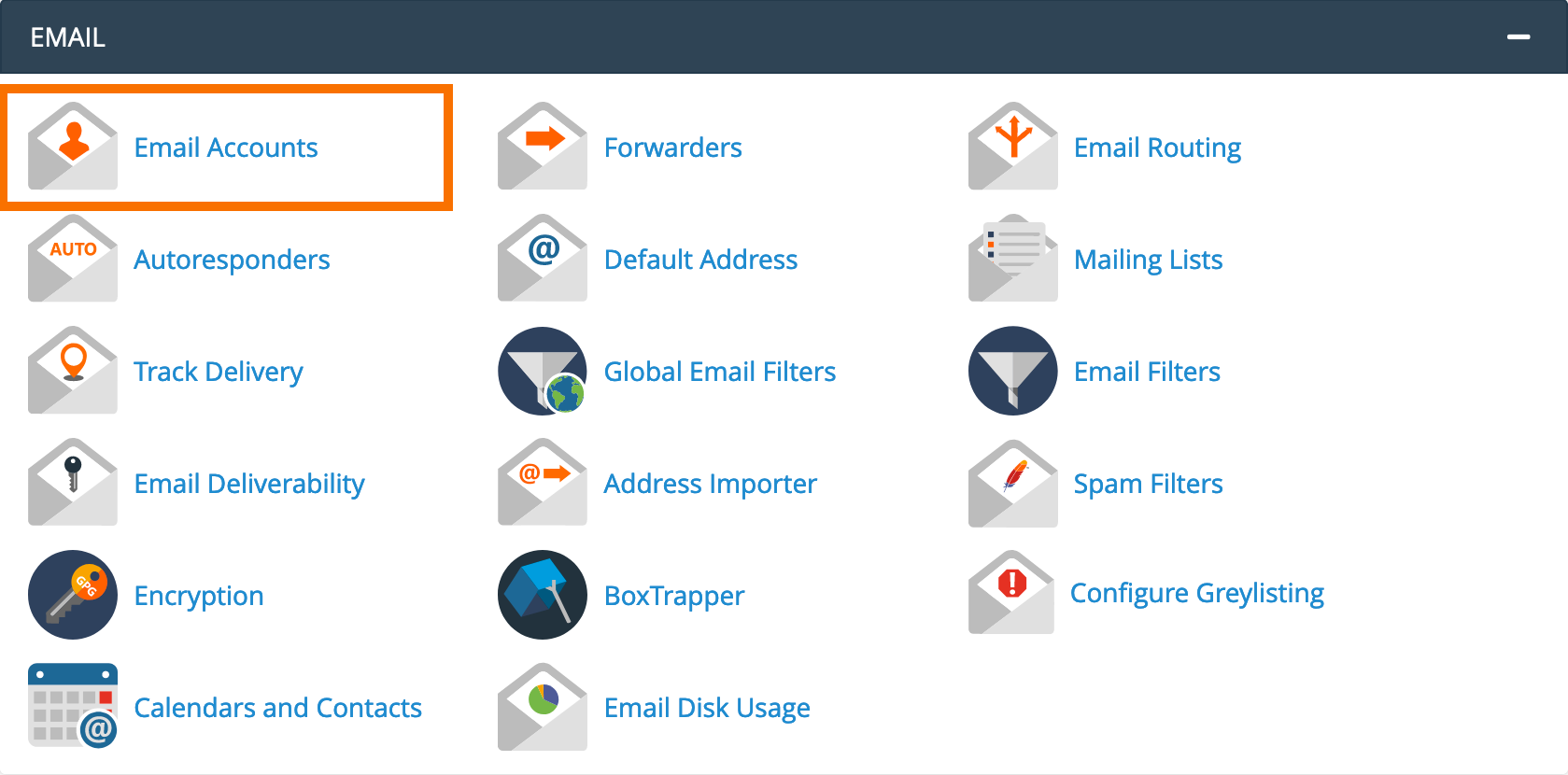 2. Click on "+ CREATE".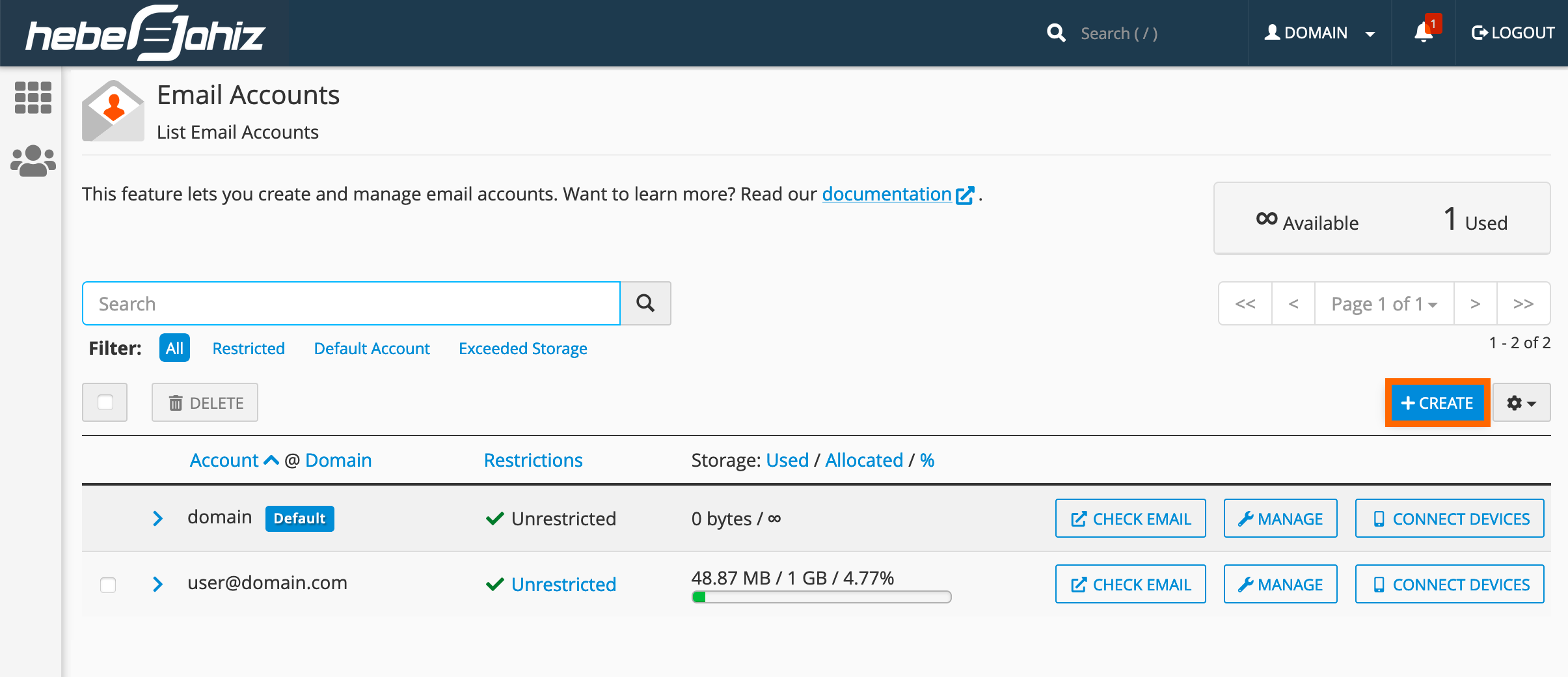 3. Complete the requested fields and click on the button "+ CREATE".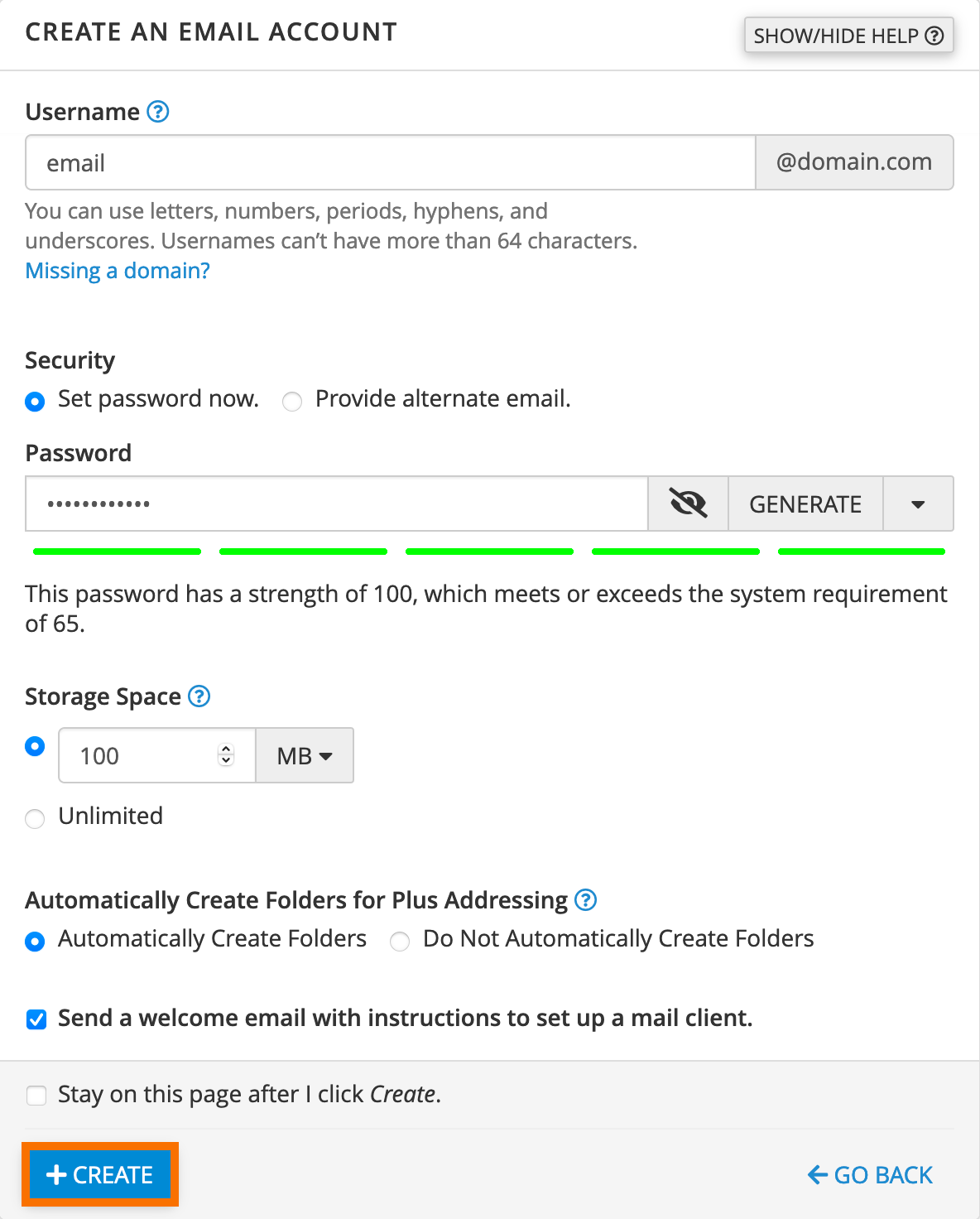 Username : the email address you want to create (example: email@domain.com).
Password : password for this e-mail address.
Storage Space : the disk size allocated to the email address.
You can now use your email account directly from Webmail or by configuring it on an email client like Outlook, Thunderbird, Mail and your Android / iOS devices.