Before registering your domain name, it is important to understand the domain name's life cycle and what usually happens between the process of registration and expiration. In fact, when you buy a domain name, it doesn't mean that it really belongs to you, but rather it means that you are buying its right to use for a certain period of time. The life cycle can be different from a domain name to another depending on the type of extension (gTLD, ccTLD, sTLD ...). In this article, we will explain the life cycle of a gTLD domain name.
First, what is a gTLD domain name?
A gTLD domain is a generic top-level domain name that doesn't refer to any country and doesn't have any specific regional standards. Generally, gTLD extensions can be used by anyone and anywhere in the world (.com, .org, .info, .net ...)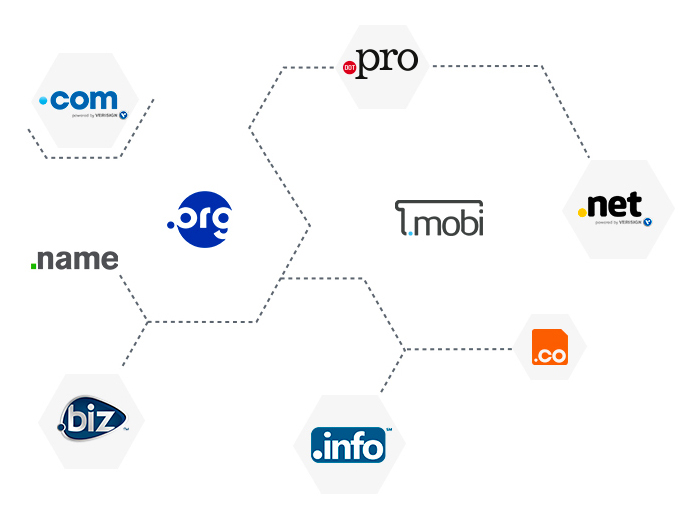 Domain name availability:
The first step in the life cycle of any domain name is its availability for registration. In other words, the domain name is not registered by any entity and is still available for registration for a period (1 to 10 years). To do this, you can check its availability via the following link: https://www.heberjahiz.com/fr/noms_de_domaine.php
Domain name registration:
In order to use the domain name you want, for a specified period, you must register it with a Registrar for a minimum of one year. However, the domain name remains active during this period.
Heberjahiz is an ICANN accredited registrar.

Expiration, renewal and grace period:
As the expiration date approaches, the Registrar sends renewal notifications in order to remind you to renew manually or schedule an automatic renewal on time. Once you pass the expiration date without renewal, the domain name becomes inactive. However, you still have the option to renew your domain name without paying any additional fees within a period of 0 to 45 days.

Redemption (Payback) period:
If you don't renew your domain name during the grace period, you still have the possibility to register it for an additional 30 days. However, you must pay a redemption fee to reactivate your domain name.

Removal of the domain name:
At this point, there is no possibility to renew your domain name. Your Registrar sends a request to delete the domain name by the Registry. Usually after 5 days, the domain name becomes available again and can be registered by any person/entity.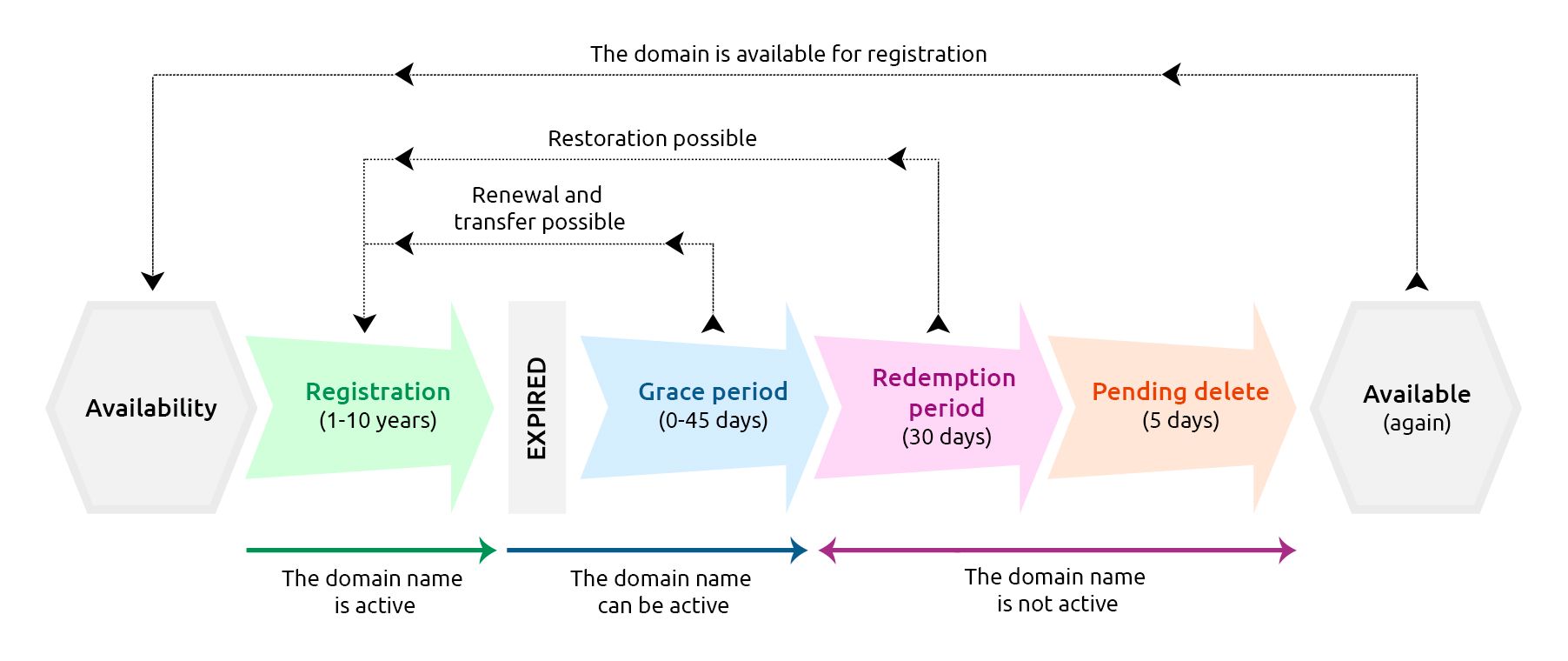 Lifecycle of a generic domain name

Heberjahiz has more than 800 extensions to discover here:
www.heberjahiz.com/noms_de_domain
When registering your domain name, your personal data will automatically be published on the Whois and risk of being manipulated by identity theft, spam ... At Heberjahiz, we protect your personal identity on the web by offering you the ID Protect service when registering your domain name.