The ".ma" domain plays an important role in the Search Engine Optimization (SEO) of a website that specifically targets the Moroccan market. Before registering a .ma domain name, it is important to know its lifecycle and what happens between its registration, its expiration and its deletion.
When you buy a domain name, it doesn't mean that it really belongs to you, but rather you are purchasing the right to use it for a certain period of time. The life cycle can be different from one domain name to another depending on the extension type (gTLD, ccTLD, sTLD, etc.). In this article, we will explain in detail the life cycle of the ".ma" domain name.
The life cycle of a typical generic domain name (gTLD) is discussed in this article: The life cycle of a generic domain name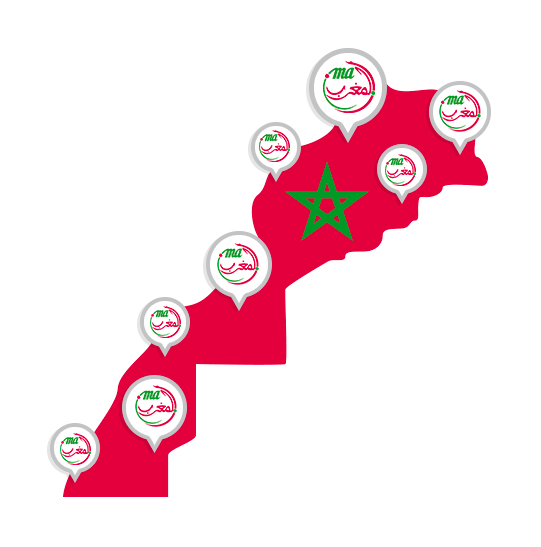 First, what is a .ma domain name?
The ".ma" extension is a national top-level domain or country code top-level domain (ccTLD), which designates the Internet space reserved for the Kingdom of Morocco. It is managed by the National Telecommunications Regulatory Agency (ANRT) which regulates the registration conditions and procedures for obtaining a .ma domain name.

Availability of the .ma domain name:
The first step in the life cycle of any .ma domain name is its availability for registration. In other words, the domain name is not registered by any entity; It is available for registration for a period that varies between 1 and 5 years. You can check the availability of .ma domain name by visiting this link: www.heberjahiz.com/en/whois/

Registration of the .ma domain name:
In order to use the domain name you want, for a given period, you must register it with a registrar for a minimum period of one year. The domain name remains active for the period for which you have paid.
Heberjahiz is an ANRT accredited service provider.

Expiration, renewal and grace period:
As the expiration date approaches, the registrar will send renewal notices reminding you to do a manual renewal or schedule an automatic renewal on time. Once you exceed the expiration date without renewal, the domain enters a period called "grace period" and becomes inactive *. However, you still have the option for 30 days to renew your domain name without paying any additional fees.
* In some cases, the .ma domain name remains active even during the grace period. You can check the expiration date of your domain name (Registry Expiry Date) at any time on the Whois service: : www.heberjahiz.com/en/whois/

Deletion of the domain name:
If you do not renew your domain by the end of the grace period, the registrar sends to the registry (ANRT) a request to terminate the domain name. Thus, it becomes available again and can be registered by any person / entity wishing to do so on a first come, first served basis.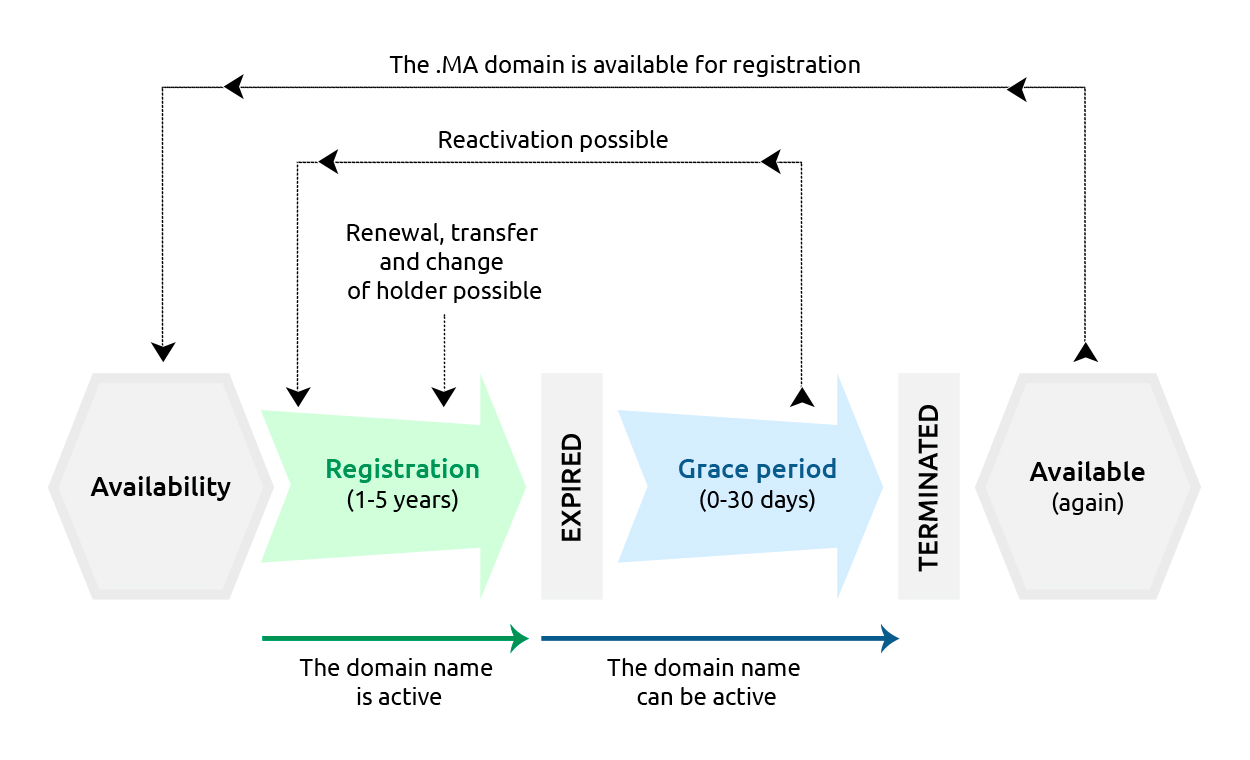 The life cycle of a .ma domain name